Edinburgh Fringe comedy highlights 2013: top ten late shows and odd nights out
Our pick of the best late night and weirdo comedy shows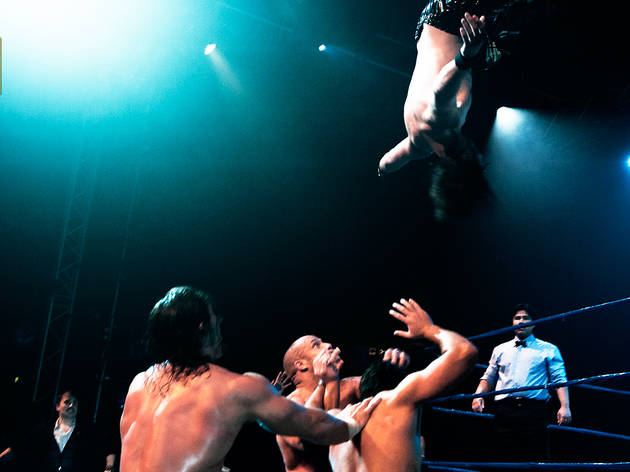 1/10
© Idil Sukan Draw HQ
The Wrestling II If there's one event the entire comedy industry will be flocking to this Fringe, it's the second coming of The Wrestling. Professional comedians v professional wrestlers. Simple as that. One ring, a few splatters of blood and way too much spandex. The debut Wrestling show in 2011 walked away with the Panel Prize at the Foster's Edinburgh Comedy Awards. Co-creator Max Olesker (of sketch duo Max & Ivan, and once Britain's youngest pro-wrestler) limped, rather than walked, away with a broken ankle. It was one of craziest shows the festival's seen in years. And now they're doing it all again. Ding ding, seconds out! See The Wrestling II in Edinburgh at Pleasance Courtyard, Aug 13, 11pm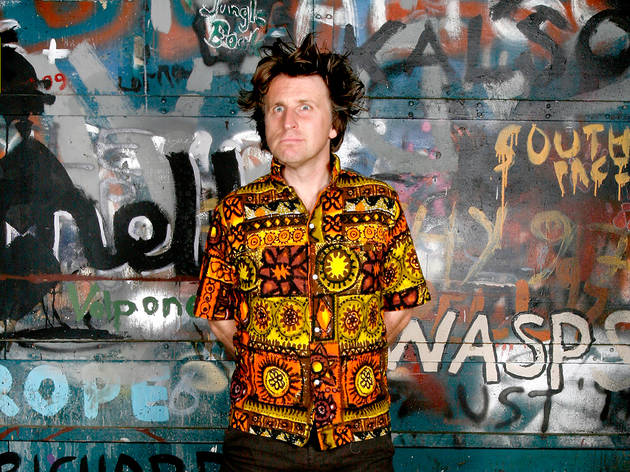 2/10
© Rob Greig
Edinburgh Comedy AllStars Of all the late-night multi-bill shows in Edinburgh – and there are a-plenty of long-running favourites – this new addition looks set to beat the old'uns with a bunch of stunning line-ups. Al Murray, Ardal O'Hanlon, Milton Jones, Alan Davies, The Boy With Tape On His Face and so many more are already booked in, with support from the very best festival favourites. The line-ups need to be top-notch too; the promoters have 1000 tickets to shift for each gig. But if we had to sum up these bills in one word, it'd be 'phwoooar'. See Edinburgh Comedy AllStars in Edinburgh at Underbelly, Bristo Square, Aug 1-4, 8-11, 15-18 and 22-25, 10.40pm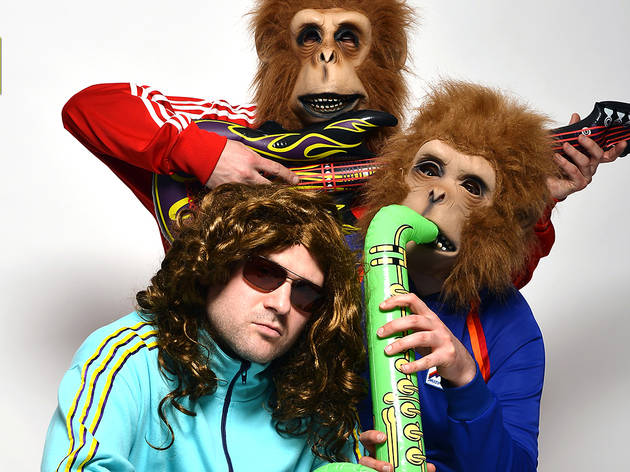 3/10
© Steve Ullathorne
Cassetteboy vs DJ Rubbish This is gonna be mad. YouTube mischief-makers Cassetteboy – the pair who've taken on Alan Sugar, Nick Griffin and Deborah Meaden (and won) in their cleverly edited vids – join forces with shit rapper DJ Rubbish for a late-night party/comedy show/discotheque (the kids still call it that, right?). It's a mix of mash-up VTs, monkey masks, deliberately terrible rhyming and a lot of puerile gags, and it runs till 2am. Clubbing given a strange new comedy-twist. See Cassetteboy vs DJ Rubbish in Edinburgh at Pleasance Dome, Aug 2-4, 8-11, 15-18 and 22-25, 00.30am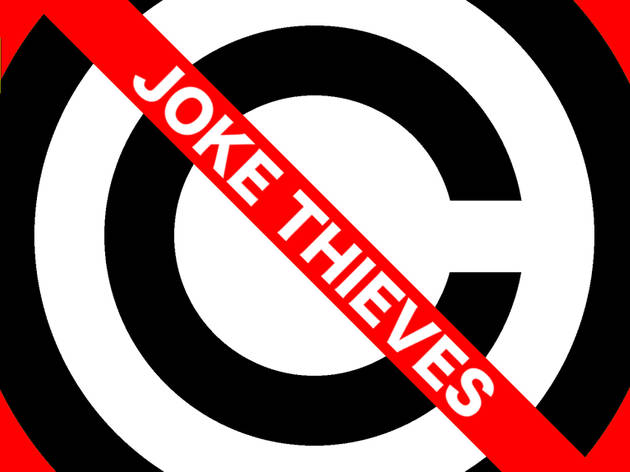 4/10
Joke Thieves In the comedy world, stealing another comic's material is a big 'no no'. Only shameless fools would nick a joke from a fellow stand-up. Except at Joke Thieves, a new conceptual night where comics perform their own material in the first half, and then swap sets with a fellow stand-up in the second and attempt to mimic (and probably take the piss out of) their new rival. Personally, we're hoping a polite, very-PC, white comedian has to swap sets with Reginald D Hunter. That we'd like to see. See Joke Thieves in Edinburgh at Laughing Horse @ Espionage, Aug 1-25 (not 13), 10pm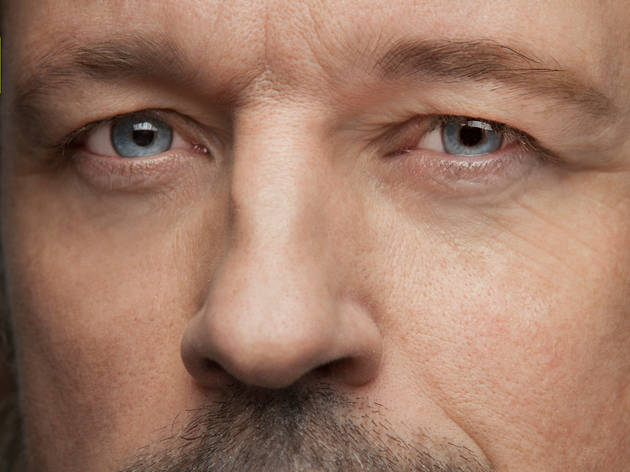 5/10
© Avalon
Richard Herring – Me 1 vs Me 2 Those who've stumbled upon Richard Herring's strangest podcast 'Me 1 vs Me 2' will either have giggled away at the ridiculous concept, or become deeply irritated by the ridiculous concept. Basically, Herring plays a game of snooker, against himself and commentates on his own performance. Yes, really. Now, you can see him record the podcast – and actually watch the snooker match, rather than just listen – live, for one night only. Yes, really. Rack 'em up… See Richard Herring – Me 1 vs Me 2 in Edinburgh at Assembly 3, Aug 12, 9.30pm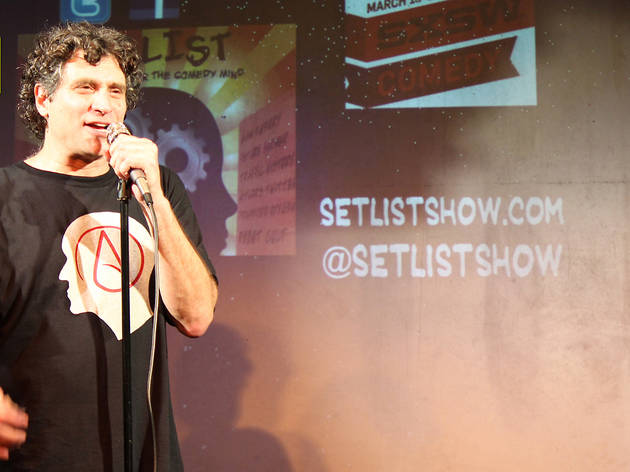 6/10
Set List: Stand-Up Without a Net Set List's now become a staple of the Fringe late-night shows, and it's even been adapted into a TV series, which is due for broadcast later this year. Stand-ups just love the thrill of performing at Set List. Here's the idea: comics don't perform their usual jokes, they have make up material on the spot, on topics they read as they're on stage. But the subjects aren't vague 'Mock the Week'-type deals like 'the Pope' or 'technology', they're very specific, and often very wrong, like 'Guardian Angel Cockblock' or 'Spank Bank Bailout'. The audience can see the comic's new set list too, so the fun is in watching their comedic minds attempt to find a path to 'Asshole Economics' or 'Communist Masturbation'. See Set List: Stand-Up Without a Net in Edinburgh at Pleasance Dome, Aug 1-10, 13-17 and 20-24, 11pm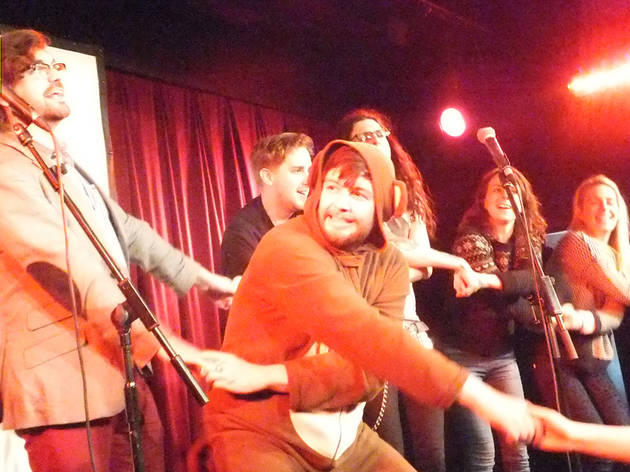 7/10
© Isabelle Adam
The Alternative Comedy Memorial Society Lovable ragamuffins John-Luke Roberts and Thom Tuck run, and host, this chaotic, often unpredictable and frequently hysterical leftfield gig, where if an act fails, it's a 'noble failure'. ACMS has gained a huge cult following over the past few years, and has produced some truly memorable comedy moments. It's anarchic, a bit strange, and attracts some of the best alt-comics on the circuit. Give it a whirl. See The Alternative Comedy Memorial Society in Edinburgh at The Stand Comedy Club, Aug 6-8, 13-15 and 20-22, 11.30pm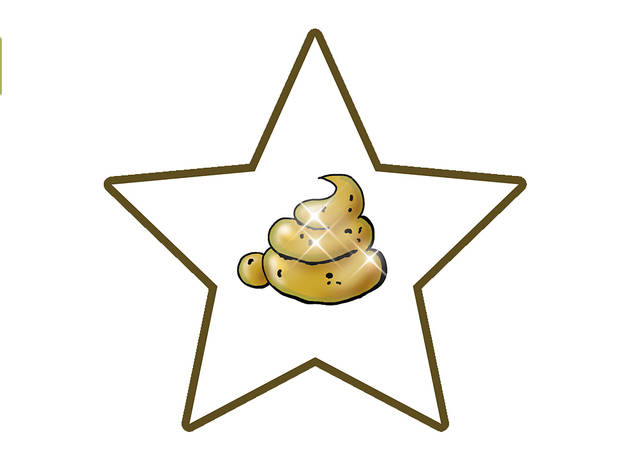 8/10
Worst Show On the Fringe – Free Considering the premise for this lunchtime gig, we can't promise it'll be good, but it'll certainly be memorable, and it's free! Each day, Nigel Lovell introduces a bunch of comics who've received one-star reviews at the Fringe, but have (we hope) proved the reviewers wrong. After all, Russell Howard, Julian Clary and Miranda Hart all got panned in their early days and have gone on to become household names. What do critics know anyway? We couldn't possibly comment. Keep an eye on @WSOTF on Twitter for line-ups. See Worst Show On the Fringe – Free in Edinburgh at Bristo Bar & Kitchen, Aug 3-24, 12.30pm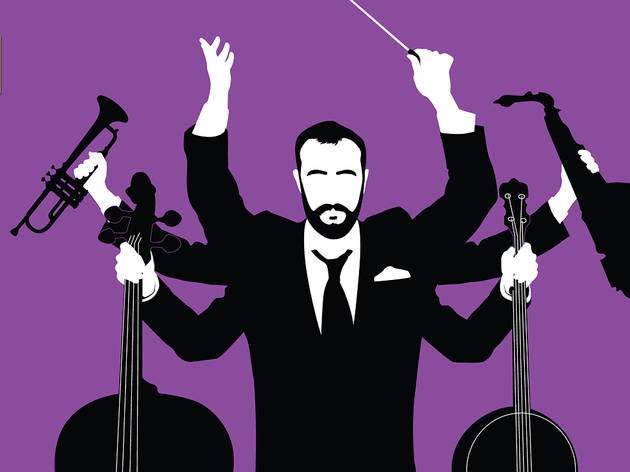 9/10
The Horne Section Live in a Cow We've been praising Alex Horne's jazz-comedy mash-up for years now – literally years, err, sorry if you're bored of our gushing – but it really is so much fun that it deserves a mention yet again. This year, Horne and his human five-piece jukebox have moved to the massive upside-down purple cow for musically-accompanied shenanigans, extended puns and special guests. Nice. See The Horne Section Live in a Cow in Edinburgh at Underbelly, Bristo Square, Jul 31-Aug 25, 10.30pm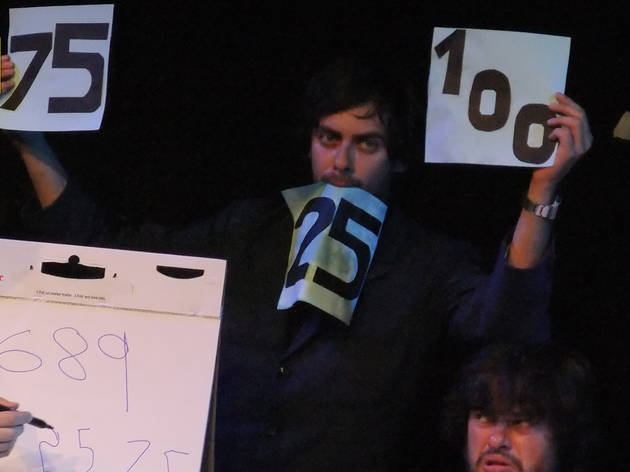 10/10
© Isabelle Adam
Comedy Countdown That's right: the mid-afternoon quiz institution, but at midnight, and played by comedians. Comedy Countdown's hosted by Dan Atkinson, who was once a regular on the circuit, but thanks to becoming a father (bit selfish, eh?) and writing for 'Russell Howard's Good News', he now very rarely performs stand-up. Loads of top comics have battled it out with numbers, letters and conundrums in previous years. But don't worry, it's not as gentle and conservative as Nick Hewer's version. Expect heated rivalries and a lot of swearing. See Comedy Countdown in Edinburgh at Gilded Balloon Teviot, Aug 19-25, 11.59pm

If you're heading to the Edinburgh Fringe, say goodbye to your usual bedtime. Seriously, forget about being snuggled up under your duvet by 11.30 – you'll be classified as a 'wimp' and commanded to get the first train from Waverley back to London. Throughout the month, shows take place right through to the wee small hours, and after that, it's time for a late-license drink (obviously).

At the late-night shows you'll often find the most bizarre happenings, but weirdo 'Fringe-only' experiences don't just happen post-midnight, they take place at any time of day or night. So, here are our top tips for late-night shows and odd nights out.
More to explore
Snap up exclusive discounts in London
Time Out's handpicked deals — hurry, they won't be around for long...