Heads up! We're working hard to be accurate – but these are unusual times, so please always check before heading out.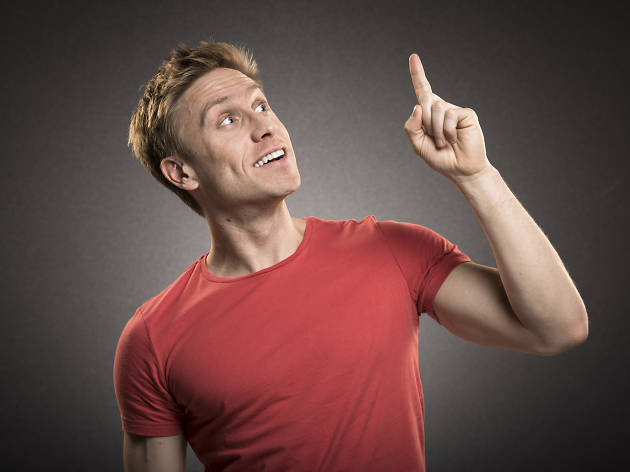 Russell Howard on his new Comedy Central series, BBC Three and crazy West Country fans
He's packed out the UK's biggest venues and made millions of people watch BBC Three. Now comedy superstar Russell Howard's back with another hit TV show, shot in a relatively tiny Camden venue
'Er, I'm really desperate for a piss,' says Russell Howard in the middle of a sentence. 'Can I…?' And he hops out the room. It's been a jam-packed day of interviews for the West Country comic. Halfway through our chat, all those Diet Cokes have finally caught up with him, and pissing time doesn't seem to have been factored into his schedule.
It's little wonder. In recent years the 35-year-old has become one of Britain's most in-demand funnymen – with his BBC Three show 'Russell Howard's Good News' regularly the most watched on the Beeb. After wrapping up his Wonderbox arena tour last December, he went straight back on to the comedy circuit, schlepping around London clubs to test new material for 'Russell Howard's Stand Up Central', currently in the middle of its first series on Comedy Central. Filmed weekly in the intimate and grimy surroundings of Camden's Electric Ballroom, near to where he now lives. Howard introduces audiences to two lesser-known comedy stars. He finished recording just last week.
So he's busy, then. Which might be bad news for his bladder, but it's good news for rising talent, fans of new comedy and Howard's own legions of admirers.
Your schedule is relentless. Do you think you'll still be going at it this hard when you're 50?
'I just think you have to do it in a slightly different way. The idea of being 50 and doing the O2 is just mental! The schedule I have at the minute wouldn't suit a 50-year-old man. So it'd be nice to just do theatres or something like that, do something in your own way.'
Maybe a glitzy, one-night-only 'Audience with Russell Howard' show in the West End?
'Yeah! And I'll still be wearing a T-shirt and jeans, and everyone will be like, "Fucking hell, what's he doing?" You always know you have something really great inside you, and I think that's what keeps you going. So it's about trying to get to what you think is your seminal comedy album – Chris Rock had "Bring the Pain", Bill Hicks had "Arizona Bay" – and that's something I haven't done yet.'
Was it nice to have a break from arenas and play an intimate room for 'Russell Howard's Stand Up Central'?
'Yeah, it felt like a little comedy club. What was slightly weird about it was, there are ten episodes and I do five or six minutes per show, so it's basically like writing ten singles. Everything had to start with "Hello! Here's the thing: funny! Funny funny! First act!" It's been quite a challenge.'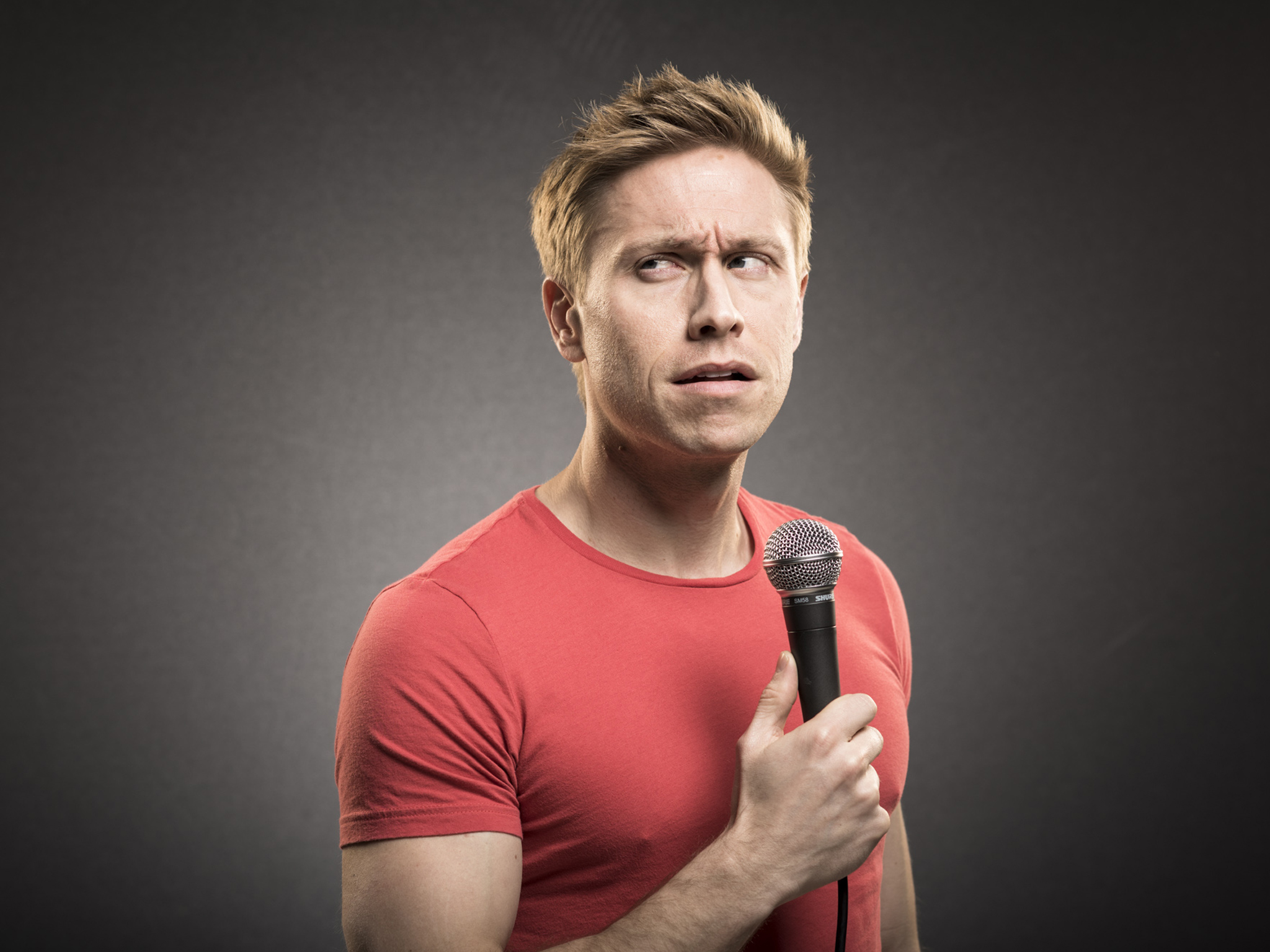 In your new show you answer questions sent via social media. You've got a massive following online. Why don't you post much?
'I'm a bit of a Luddite. I don't really know how it works. I'm not the kind of comic who would try stuff on Twitter, because I have to work up ideas and I can only do that in front of people.'
You must have tried to engage fans over Twitter, though?
'I put a picture up on Mother's Day of my mum, me, my brother and my sister, because I thought it would be a nice thing. There was a barrage of "I'd fuck your mum!" comments, or people saying she looked like Anne Diamond. It was a real lesson. I just thought: Maybe I won't do that again. But she does – she does look like Anne Diamond…'
Your mum now has two famous children. Your sister Kerry had a role in 'Him & Her' and is the lead in new BBC Three sitcom 'Witless'. Are you worried she could become the most successful Howard family member?
'She's already had more success than me: she was nominated for a Bafta! I've been doing stand-up for 15 years and I've never even been invited to the Comedy Awards! How mental is that?'
Like your sister, you got your big break on BBC Three. How did you feel when the BBC announced that the channel would be going online only?
'I felt a bit gutted. It's tricky for people. I think moving online is fine if you have a profile, but a programme like us or "The Mighty Boosh" or "Gavin and Stacey" acquired an audience because it was on five times a week. With the Boosh, people picked it up slowly, and I think they will be less inclined to do that online. It's going to be hard to have sleeper hits; that's the biggest shame, I think. But then maybe – at the risk of sounding like an old fogey – kids are different now. Apparently a lot of kids spend hours watching gamers play computer games – that's a thing! – so maybe things have changed.'
After years of living in the West Country, then in Leamington Spa with your girlfriend, you've finally made it to London.
'Yep, I live in Camden and I enjoy it very much.'
What do you love about the capital?
'I don't get hassled as much here as I do in the West Country, where people go kerrazee. In Camden, no one gives a flying fuck. My mum and dad live in Bath now, and when I go there it's pretty full-on. I was walking past a flower shop there and the owner saw me and said: "Come in! Could we get a photo, for all the girls who work here who like you?" She asked something like: "Do you think our flowers look nice?" And I said: "Yeah, they look lovely." The next day, it's in the fucking paper! I was endorsing this flower shop! "Howard says flowers look lovely." Apparently that was front-page news – it was funny, really sneaky. But I very much doubt that would happen in Camden. A photo of me outside Argos? That wouldn't make the front page of the Standard.'
'Russell Howard's Stand Up Central', Wednesdays 10pm, Comedy Central.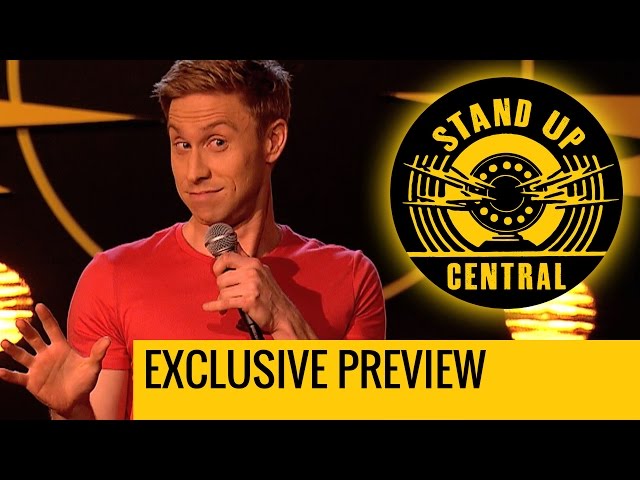 The latest comedy interviews
The 'Vicar of Dibley' star on her first solo show, kissing cats' bums and why she didn't talk to Time Out for years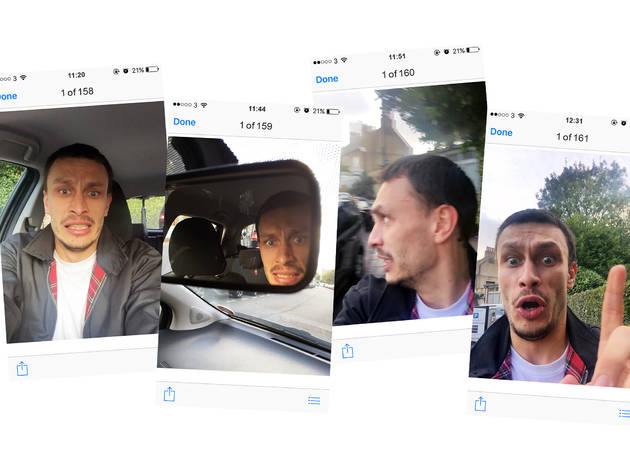 As 'Waiting for Gaddot' heads to London, Richard Gadd speaks to Time Out… nearly
See more comedy interviews