Heads up! We're working hard to be accurate – but these are unusual times, so please always check before heading out.
Time Out's alternative Edinburgh Fringe awards 2015
The fest is done and dusted for another year. These will be our lasting memories
The purple cow's been deflated, flyers are in recycling bins and comedians are safely back in their beds. Now the Edinburgh Fringe is over for another year, we thought we'd jump on the awards bandwagon and distribute some (tongue-in-cheek) Fringe gongs.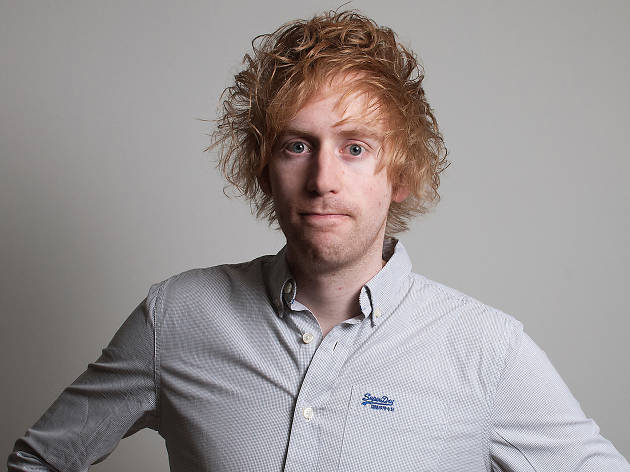 Best joke that's too long for 'best jokes' lists
Mark Simmons's really long pun
One-liner-slinging comic Mark Simmons's very funny show featured heaps (maybe even hundreds, I didn't keep count) of stupid, quickfire gags. But one joke in particular left me breathless. I won't reveal it here, but it had a very lengthy set-up that involved talking to every audience member. It takes a lot of guts to be that committed to one pun, but it worked a treat.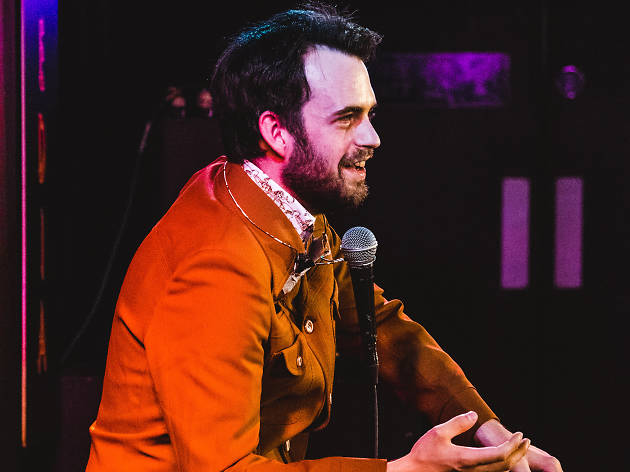 © Edward Moore
'Two Little Puppies' by Pat Cahill
Being trapped in Cahill's wartime bunker was a lot more joyous than it sounds. His show 'Panjandrum' was pure nonsense, with a mix of silly songs, skewed observations and fart jokes. But my lasting memory is his ditty about 'two little puppies in two little pushchairs'. It's been playing on a loop in my head for a month now. Pat, please release it on iTunes: I'd happily fork out 99p.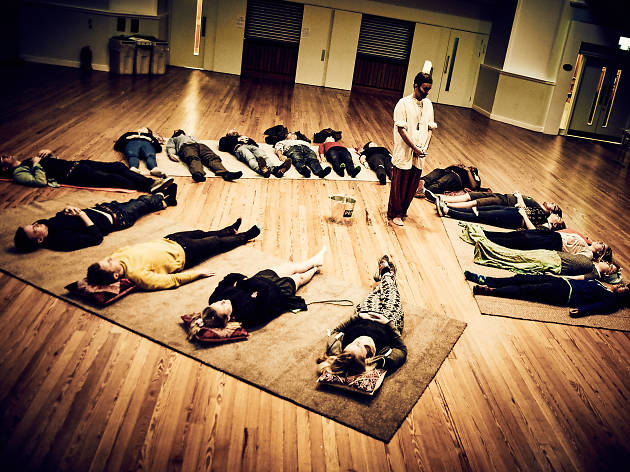 © Mark Dawson Photography
Nick Coyle's 'Guided Meditation'
After a few days of schlepping around the city watching dozens of comedy shows you start craving a little lie-down. That's exactly what Nick Coyle show provided. Every member of the audience laid down on the floor while the Aussie loon's soothing voice helped to relax your mind and body. It was very silly, and laughing while horizontal is a strange, new experience.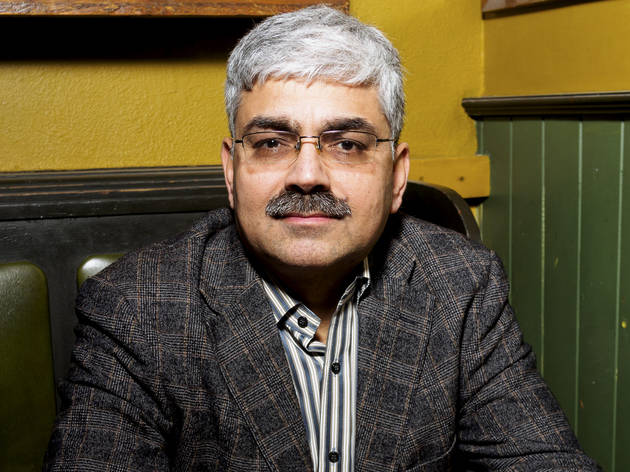 © Edward Moore
Most thirst-quenching show
Mark Silcox: 'No Women, Plenty of Cry'
One of the most mesmerising comedy shows I saw at this year's Fringe was Mark Silcox's uncompromising and obtuse debut, 'No Women, Plenty of Cry'. I found his long, rambling 'poems' delivered in a constant monotone hilarious, but not everyone found Silcox's show so funny. And were the small audiences in a large-capacity room all part of his awkward plan? Perhaps we'll never know… At one point in the show, Silcox stops proceedings to make every audience member a cup of tea or coffee. How sweet.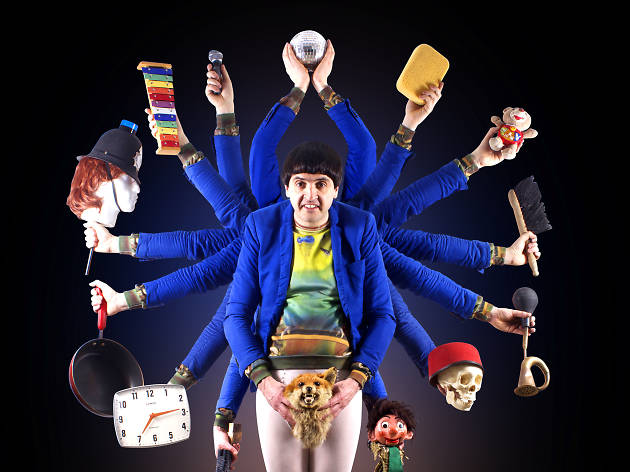 Spencer Jones as The Herbert
White tights, power-shoulder blazer, garish canary-bird sweatshirt, bowl haircut: some would call joyous prop-comic Spencer Jones's look tasteless. I'd call it unique.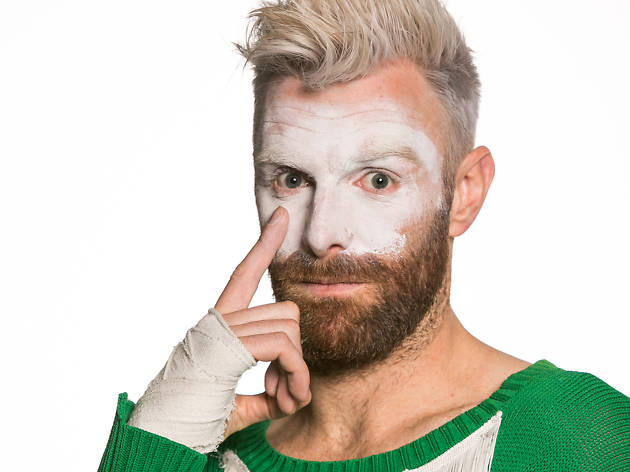 Trygve Wakenshaw: 'Nautilus'
New Zealand mime artist Trygve Wakenshaw deservedly bagged a Foster's Edinburgh Comedy Award nomination for his superb one-man sketch show 'Nautilus'. But there was a strong recurring message behind his propless (and largely wordless) skits: animal rights. Humans got their comeuppance from cows, sheep and chickens in Wakenshaw's masterfully crafted scenes. Go animals!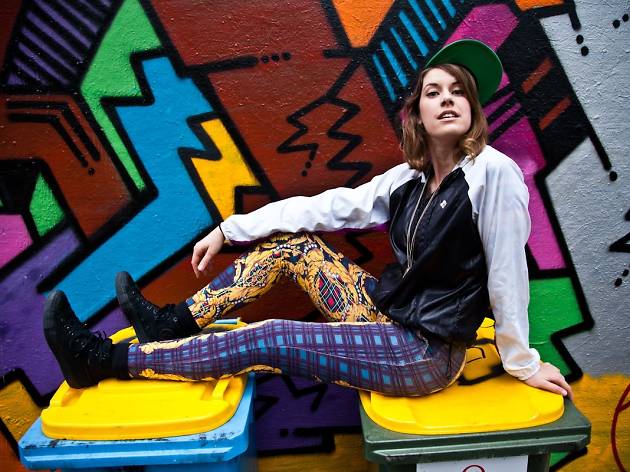 Most ambitious audience interaction
Penny Greenhalgh in 'Pop Pop'
Australian comic Penny Greenhalgh's show was supposedly a preview of an arena spectacular… in a 50-seat Fringe venue. But despite the small crowd, that didn't stop her performing big. There were 11 people in the audience the night I saw 'Pop Pop', but Greenhalgh shambolically crowdsurfed and climbed over us all. And, for me, her slightly terrifying rollerblading attempt was one of the funniest moments of this year's fest.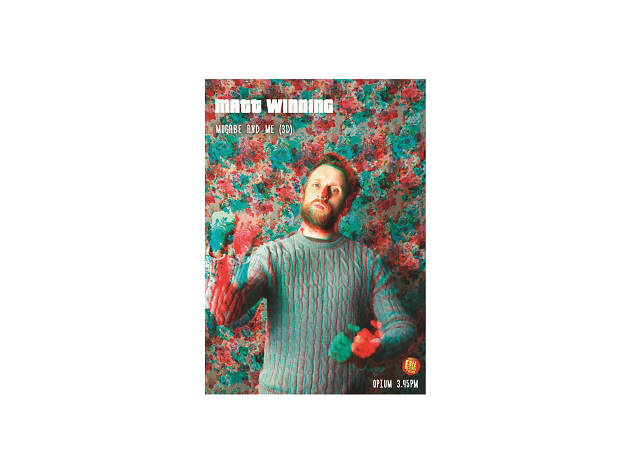 Matt Winning: 'Mugabe and Me (3D)'
Tom Parry (of sketch troupe Pappy's) officially won the Edinburgh Comedy Poster Award for his sleek, black-and-white-with-a-hint-of-yellow offering. But my favourite this year was Matt Winning's elegantly designed poster with a striking '80s blue-and-red 3D effect. Simple yet effective. Well done, designer Jessica McDermott.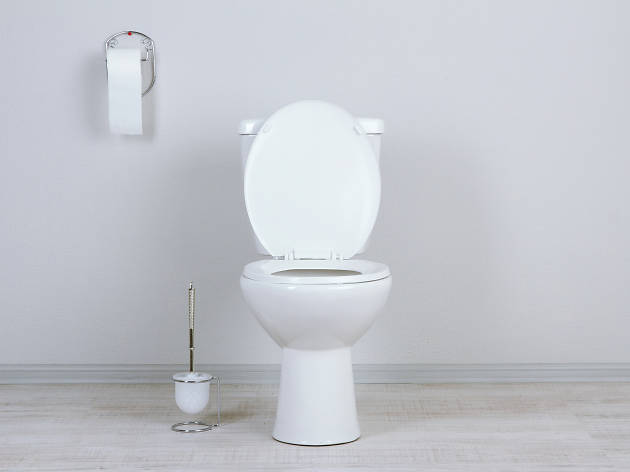 © Shutterstock
Assembly George Square Studios
The biggest prize of all. And there was tough competition this year. But the award has to go to the loos at Assembly's studio venues. Plush, clean, with actual lockable doors, Dyson Airblades and water that doesn't freeze or burn your hands. I'm taking this very seriously. This is no laughing matter. Oh, and the worst? Cowgatehead. Truly awful.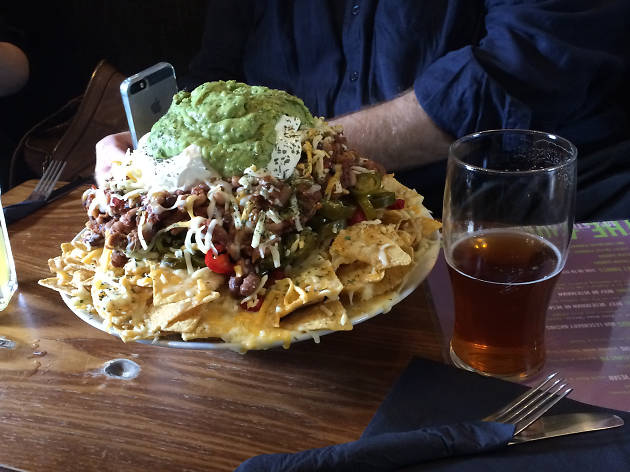 The Auld Hoose
What's the only thing more important than seeing comedy shows? Eating (and nice toilets, as previously discussed). I basically survived on nachos this year, which is pretty much the ideal way to live. Best of all was the Auld Hoose on St Leonards Street's 'Gigantic Nachos'. Six pounds of 'cho goodness to share between three to five people. They defeated the four of us, and I then had to have a lie down (see number three: 'Most relaxing show').
The latest comedy features
'They want to extend the Northern line, but I think this is Morden adequate.'


The twee comedian and 'Harry Potter' star draws Time Out a few London-themed drawings
See more comedy features