Christmas sandwiches ranked worst to best
Like it or not, lunchtime is about to get a whole lot more festive. Here's our run-down of the Yuletide sarnies to savour and swerve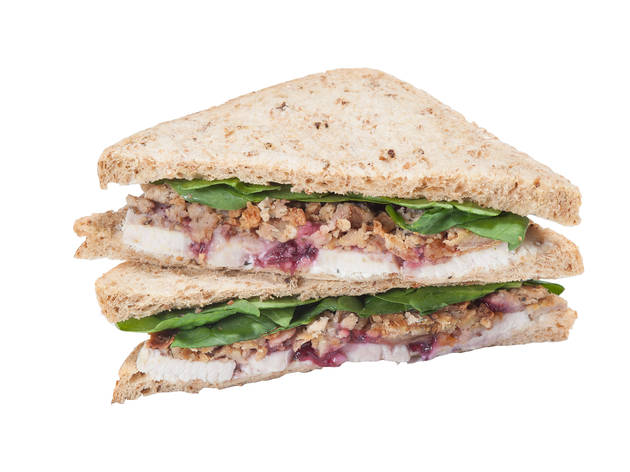 Nothing says 'Christmas' like attempting to cram an entire festive lunch between two pieces of bread – and, this year, more businesses than ever are making Christmas sarnies. Thus, we assembled an expert panel of die-hard sandwich heads, performed a blind taste test of 33 sangers and tried to ignore the overwhelming feeling that we were going to die from a burst stomach. After all, according to the Bible, this is the true meaning of Christmas (we haven't read the Bible). Here are London's top Christmas sandwiches.
RECOMMENDED: For more festive fun read our guide to Christmas in London
Christmas sandwiches ranked
33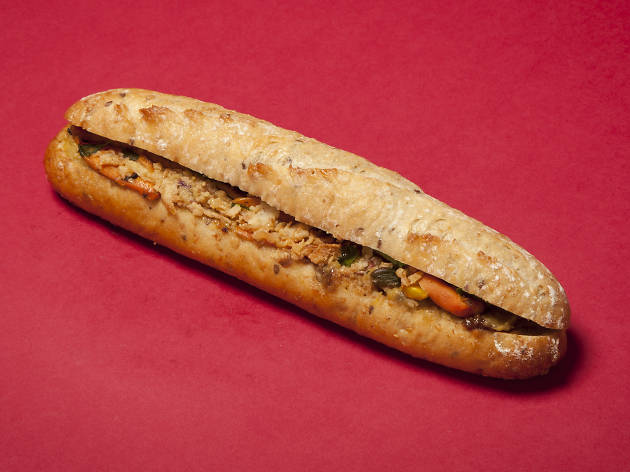 Pret: Very Merry Xmas Lunch Baguette (vegan)
£3.75
We defy anyone to want to use the word 'merry' about this mulchy, pickly slop. Exactly where in the world this disaster counts as a 'very merry Christmas lunch', we don't know. But we do know that we never, ever, ever want to go there.
32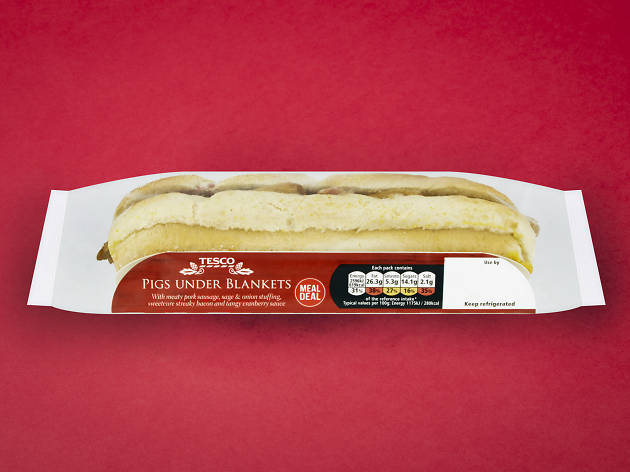 Tesco: Pigs Under Blankets Sub roll
£3
Sausage sandwiches are nice. So too are jam sandwiches. The way that this sanger slathers on sweet cranberry so thickly it's like it's trying to create a sausage/jam hybrid snack? Not so much.
31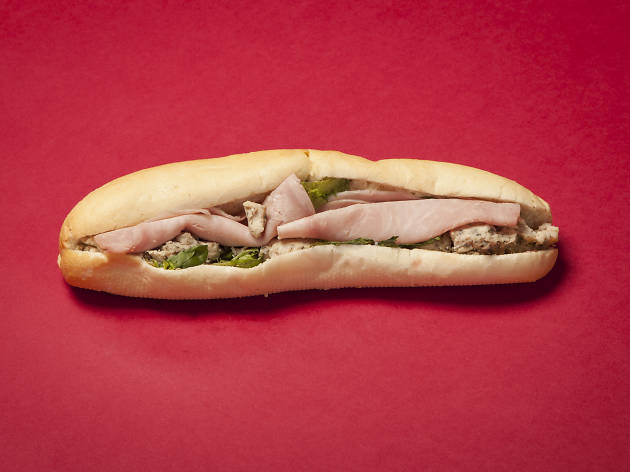 Greggs: Turkey and Honey Roast Ham Baguette
£3
This odd inedible gristly chunk is flavoured so strongly with artificial sage nastiness that it's like eating savoury pot pourri. Not good.
30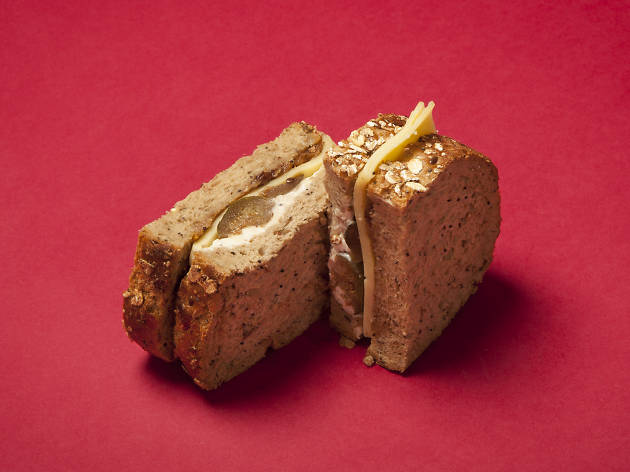 Eat: Christmas Cheeseboard Sandwich
£3.96
Taking something as brilliant as your family's annual Christmas cheeseboard and making it into a sandwich is a BRILLIANT idea. So the fact that this sandwich somehow manages to be a brown-ish nightmare of figs, inexplicable green bits and Wensleydale is a balls-up on such an epic scale that we're almost impressed. Or we would be if we hadn't tasted it.
29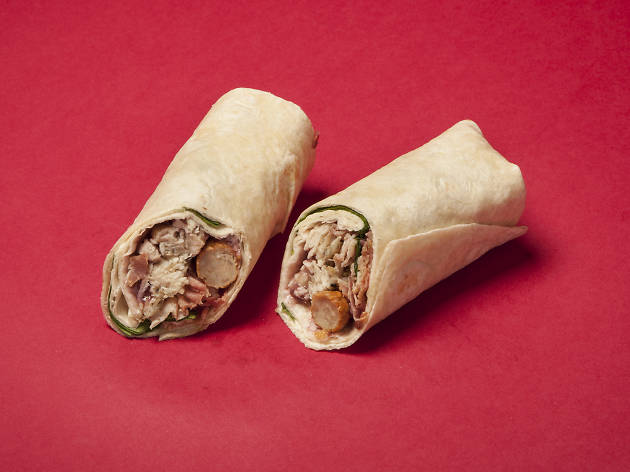 Sainsbury's: Christmas Lunch Wrap
£2.30
More curious jam/sausage interplay, this time interspersed with mysterious orange bits and placed inside a wrap. Some people have very strange ideas about what constitutes a Christmas lunch indeed.
28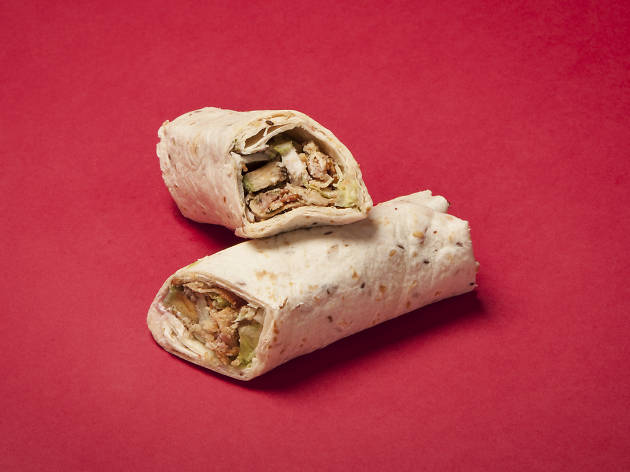 Crussh: Festive Turkey Cranberry & Herb Stuffing Wrap
£3.75
Jammed so full of salad that it's like they're trying to give the Christmas lunch the BLT treatment. Very divisive. Some of our panel liked the addition of avocado, herbs and the odd bit of cream cheese. But most shouted 'whose idea of Christmas is this? A ROBOT'S?' and gave it nul points.
27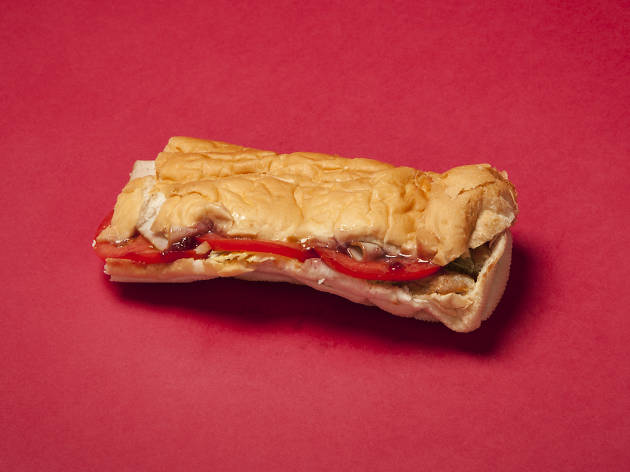 Subway: Festive Sub
£4
For Subway, apparently nothing says 'festive' like 'sausages' – the actual turkey is overwhelmed by the hefty bangers lurking within. The rest of the flavour can only be described as: 'the same as every other Subway sandwich in existence'.
26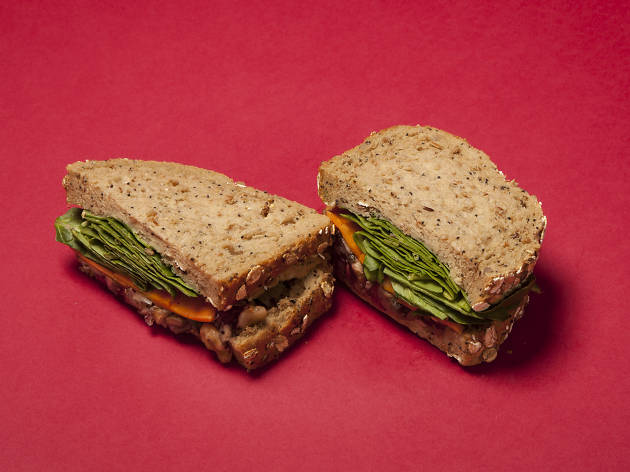 Eat: Veggie Festive Bloomer (vegan)
£3.75
Literally nuts: it's full of a chestnut and walnut mulch that is overwhelmed by a humungous layer of carrots. The latter makes it a brilliant festive treat. But only if your first name happens to be 'Rudolph' and your surname is 'The Reindeer'.
25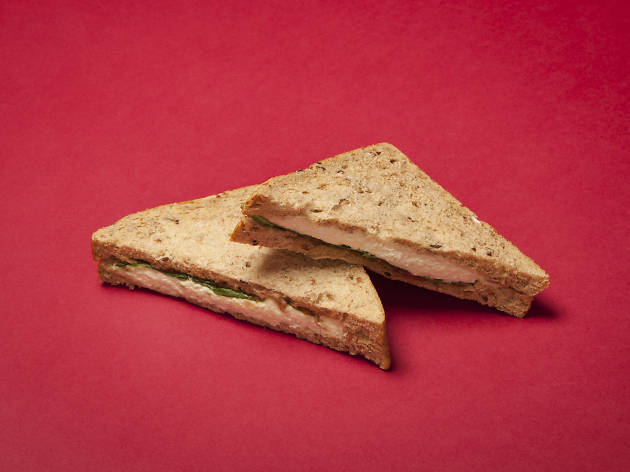 Tesco: Wensleydale and Spiced Carrot Chutney Sandwich
£3
If you have often thought that Wensleydale would be so much better if it was diluted into a kind of nasty paste that could be used to apply wallpaper, then this is the sandwich for you. The same applies if you prefer cheese that someone else has first chewed up into a mush and then spat back out. If you prefer to only eat cheese that has first been eaten by someone else and then sicked back up into a sandwich, then seek help.
24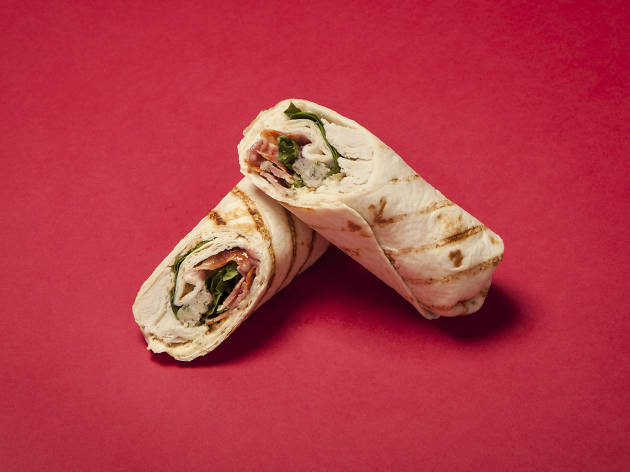 M&S: Turkey Wrap
£3
Given that Christmas is all about overindulgence, eating a tortilla wrap does not exactly scream: 'Break out the sherry! IT'S JESUS TIME!' That said, this is a nicely herby, colourful attempt at a Christmas wrap with a decent amount of filling.
Show more
Read even more on festive food
Remember that time we ranked all 32 Pret-A-Manger sandwiches from worst to best? It was a big day for the internet, but this pioneering piece of journalism didn't pass without upset. Among the major complaints was that we'd left out the Christmas specials, a concern voiced by people who'd clearly put no thought towards the logistics of taste-testing a Christmas sandwich in the middle of bloody spring. Well, today we're putting that oversight right, by rating not only Pret's seasonal sarnies, but all their other festive foodstuffs, too. So have at 'em, and leave us a comment to let us know about the Christmas specials you rate and hate.
Read more
Sponsored listing
Mamie's
What's more deliciously French than crêpes? Crêpes, galettes and cider. Which makes Mamie's crêperie-cum-cidrotheque – that's a cider bar, bébé – basically the culinary equivalent of Brigitte Bardot. Set across three levels of a Covent Garden space, the vibe is cosy-chic, with lots of hanging plants, warm lighting and a little open kitchen – which you can peak into and watch the chefs work their magic. On my visit the basement cider bar was still under construction, so it was pancakes only, ordered via a swish iPad system and dished up in what felt like seconds. First up were the galettes, French savoury pancakes made with buckwheat flour. Combining the chewiness of a dosa with the buttery crispiness of a crêpe, it's the quality of this flat fella that makes Mamie's such a big deal. The Forest Complète was excellent – topped with a luxurious melding of emmental, garlic mushrooms, thin-cut ham and beautifully runny egg – but the galette itself is so good you can ask for it plain, a perfect light bite for £3.50. Things are almost as good on the sweet side of the menu. The La Gauguin crêpe was a wonderfully boozy mess of flambéed banana and chantilly cream – and arrived at the table literally on fire. Feeling health-conscious? There's an option on those iPads to make your crêpe vegan or dairy free. In fact, you can use them to build your own personal crêpe-galette nirvana from a range of luscious toppings (goat's cheese, blue cheese, honey, sausage… ooh la la!). Once the cidr
Venue says: "We're a unique and colourful Breton crêperie located in Covent Garden. Crêpe and cider lovers, you are in for a fantastic treat!"