'Franco Manca: Artisan Pizza' by Giuseppe Mascoli and Bridget Hugo
Time Out rounds up the best recipe and food books to give you culinary inspiration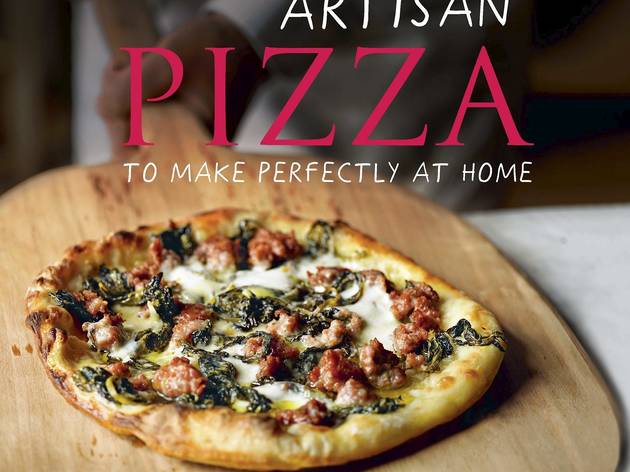 3 stars
Kyle Books, £12.99
Buy the book
Dividing a 7g bag of dried yeast into smaller and smaller lines, I felt more like a cokehead chopping out their stash than someone making pizza. But this was no ordinary dough wheel, it was a homemade version of one of the best pizzas in town, and making one took patience.
To be fair, the book doesn't suggest my powder-sniffer's measuring method, but who has scales sensitive enough to weigh out 0.2g? (Sourdough fans get an easier measure – 30g of starter.)
At 18 hours, the proving process was also lengthy, but it definitely resulted in a more developed taste.
Cleverly, the discs are cooked in an iron frying pan on top of the stove (not in the oven) before they're blasted under the grill to create perfectly crisp bottoms and melty tops. From marinara to margherita, or courgette with ricotta, mint and basil, the balance of flavours was as fine-tuned as the bases.
Setting up a mini-Franco Manca pizza production line at home may take time, but it's time well spent. These are undoubtedly the best homemade pizzas I've tried.
As for the yeast, a pinch should do it, so leave the credit card for its true purpose.
Celia Plender, Time Out London Issue 2255 November 12-18, 2013
Buy the book
Missing Time Out magazine?
You can still read our latest issue from the comfort of your couch
Read online