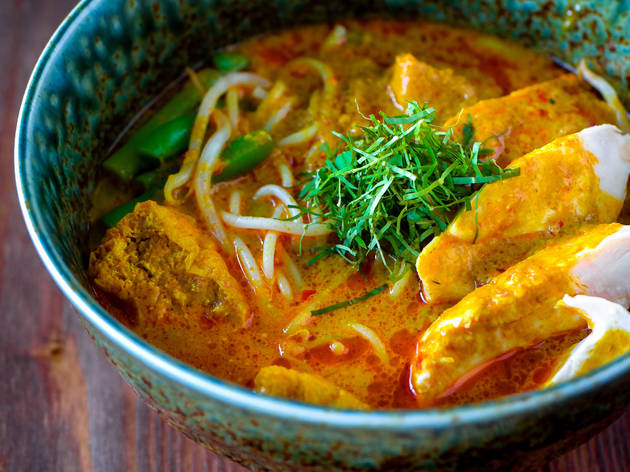 The best cheap eats in London
The best restaurants and cafés in the capital for great food and good value
London might well be the world's greatest food city (that's right, we've gone there) but with spiralling living costs and a small thing like a pandemic putting the brakes on the concept of 'spare' cash, it's not like any of us can eat out as much as we'd like to. Don't worry: our list of London's best cheap eats will help remedy that.
Everything here has been priced at £10 a head or less – many restaurants in this list will have you well fed for a fiver – to eat in or takeaway. And variety is the name of the game – so expect London staples like fish and chips and pie and mash, but also discover the best for banh mi, patties, gozleme, shawarma, steamed buns, lahmacun, kebabs, bagels, baps and sarnies.
Not only will visiting these places give you the kind of buzz only a bargain bite to eat can deliver, but you can also relish in the fact that you're supporting small London businesses when they need you the most. So gather your pennies and hit the streets – filling up in London's best restaurants needn't empty the wallet.
The best cheap eats in London