Heads up! We're working hard to be accurate – but these are unusual times, so please always check before heading out.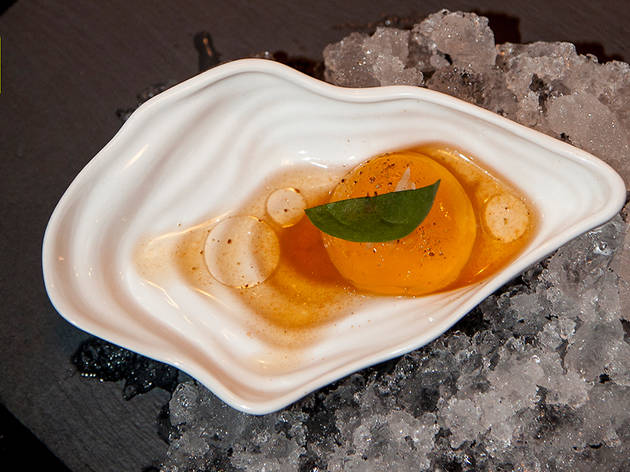 1/7
If you love drinks with a twist… order the Prairie Oyster at 69 Colebrooke Row, £5.50 Hankering after an umami hit (that's the savouriness of miso or parmesan), Tony Conigliaro at 69 Colebrooke Row has given the Bloody Mary a major twist by combining it with that other time-honoured reviver, the Prairie Oyster. Here the drinker enjoys the sensation of downing an 'oyster' made from clarified tomato juice, reformulated to look like an egg yolk. This is served with a mix of horseradish vodka, Oloroso sherry, Worcestershire sauce, pepper sauce, shallots, red wine vinegar and an oyster leaf. One for serious cocktail connoisseurs. Read more about 69 Colebrooke Row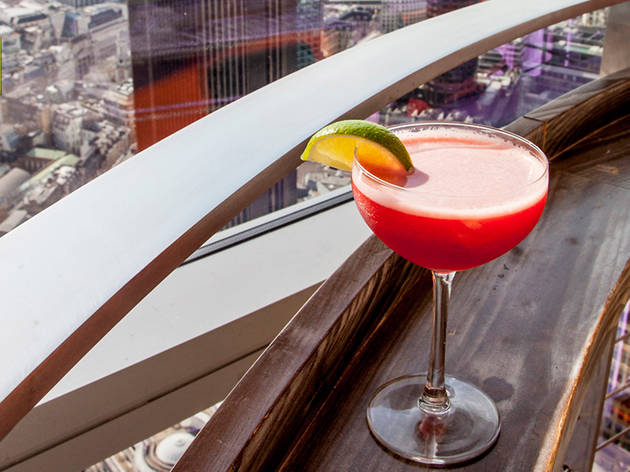 2/7
If you love dizzy heights… order the Nina Fresa at Sushisamba, £10.50 Get your oohs and aahs ready: the high-speed ride up the side of the Heron Tower in a great glass elevator to Sushisamba's thirty-eighth-floor bar is worth the trip alone. In summer, it's quite a mission to nab a place on the terrace if you're not dining or buying champagne by the bottle. We prefer to go on a clear autumn day, when you can shelter by the windows and drink in the spectacular views while sipping on a refreshing Nina Fresa (fusing strawberry, grapefruit and rhubarb bitters with guava, lime and lashings of vodka). Read more about Sushisamba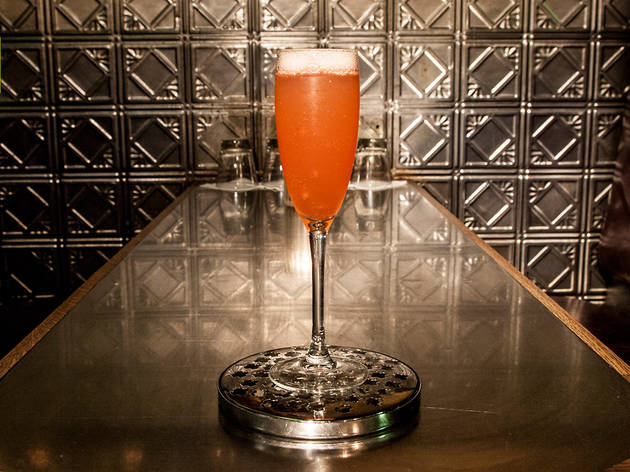 3/7
If you love dark corners... order the Harmony Royale at Milk & Honey, £10 If you're after a dark corner for doing dark deeds, head for Milk & Honey. It's so 'get my night-vision glasses please' dimly lit that you could leave with the wrong person if you weren't careful. Therefore, it's perfect for that romantic (illicit or otherwise) assignation. Woo your beloved with a Harmony Royale – a ladylike cousin of the Kir – which involves freshly pressed maraschino cherry, lemon and strawberry juice topped with cognac and prosecco. Just remember: house rules stipulate that ladies may only be approached 'if invited'. Read more about Milk & Honey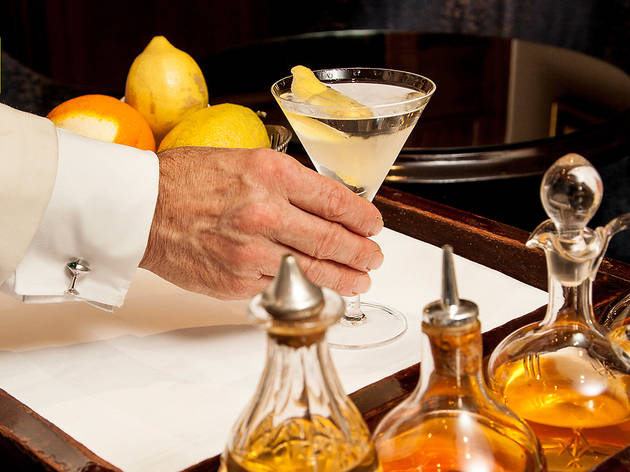 4/7
If you love being manly… order the Martini at Dukes Hotel, £18 If it's good enough for 007, it's good enough for us. He may have been on Her Majesty's secret service, but he wasn't half fond of a Martini before going out to shoot people. To unleash your inner Bond, head for the bar frequented by Ian Fleming and said to have inspired that 'shaken, not stirred' line. It's a plush, old-school spot where the cocktails are made on a special trolley right at your table. They're so strong that the barman will only let you have two. It properly sorts the men from the boys. Read more about Dukes Hotel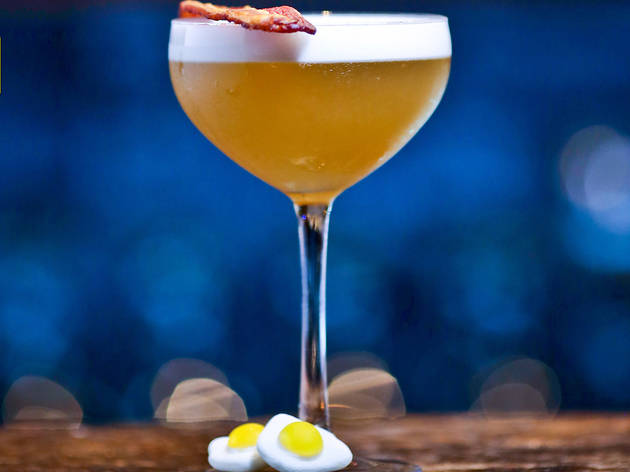 5/7
If you love weirdness... order the Bacon, Egg & Fries at The London Cocktail Club, £8 A cocktail featuring bacon, egg and fries may sound all kinds of wrong, but this creation from the chaps at The London Cocktail Club is actually delicious. Rich and foamy (that's the egg white) with a hint of smokiness (that's the bacon-infused Jack Daniel's), it also has notes of sweet and sour (maple syrup and lemon juice). Couldn't detect the 'fries', though. Read more about The London Cocktail Club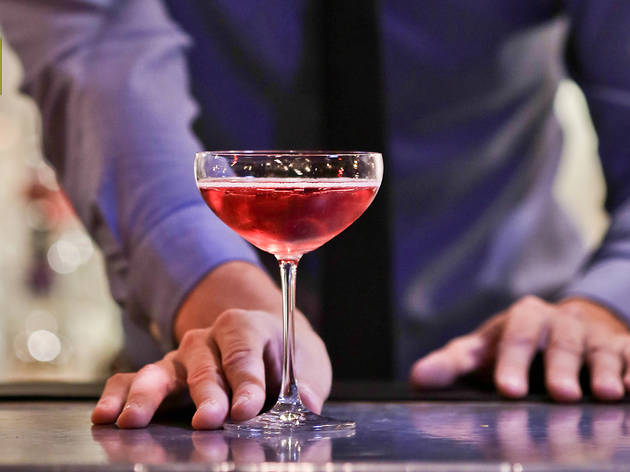 6/7
If you love dressing up… order the Hix Fix at Mark's Bar, £13.50 The retro-chic stylings at this basement bar below the Hix restaurant are as sexy as when it opened (years before most people were doing the 'dark and luxurious with a touch of speakeasy' thing), as are the cocktails. Especially recommended is the bold and bubbly Hix Fix, where apple eau de vie (brandy) and a boozy morello cherry come topped with better-than-champagne-but-we-can't-call-it-that English sparkling wine (from the Nyetimber vineyard in West Sussex). Read more about Mark's Bar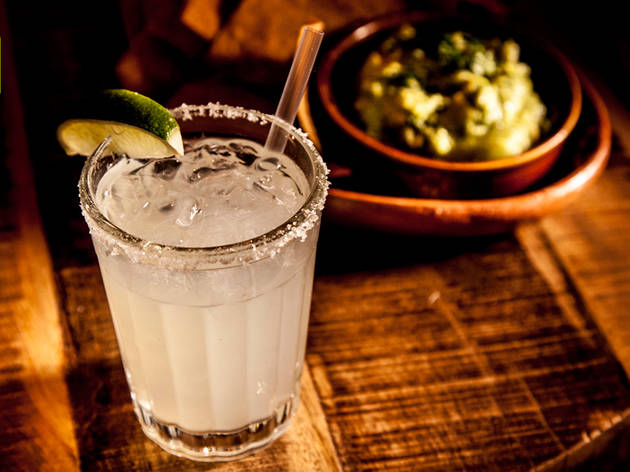 7/7
If you love La vida latina… order the Margarita at Casa Negra, £8 Not to be confused with a margherita (that's a pizza, sweetie), this tequila-based Mexican cocktail can be served 'straight up' (no ice), 'on the rocks' (shaken with ice) or 'frozen' (blended with crushed ice – though purists are likely to froth at the mouth if you mention this one). Of course Casa Negra, the ultra-hip but friendly little sister to La Bodega Negra, serves the 'authentic' versions and an array of divine interpretations. And muy bien they are too. Read more about Casa Negra
Seven must-try cocktails in London
Whether you like dark corners or dizzy heights, we've got a hot tip for a tipple
London's best...