Best bars in London - Cool bars
Looking for London's trendiest drinking spots? Time Out recommends the coolest bars in London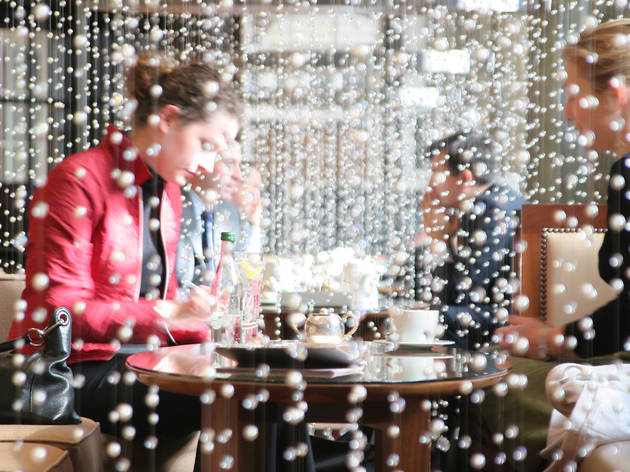 There's no shortage of hip hangouts in London so our critics' have rounded up some of the best. Whether you're looking for cool cocktail bars, great live music or some sophisticated surroundings in chic hotel bars, check out our guide to the most fashionable bars in the capital.
Think we've missed a great cocktail bar in London? Let us know in the comment box below.
Cool and trendy bars in London
The drinks menu at this part-sophisticated, part-kitsch Scottish-themed enterprise – tartan everywhere – is less of a list and more of an encyclopaedia. The histories of various whisky regions are outlined within its pages, which also contain individual tasting notes worthy of the most pedantic oenophile.

Book now
Read more
Venue says: "Don't miss our Fever Tree ultimate gin and tonic summer bar every Thursday, Friday, and Saturday evening from June 8 to August 26."
Epic, soaring, dramatic, magnificent. The Booking Office really is quite an amazing place for a drink.

Book now
Read more
This classy two-floor operation, an imposing space that easily reveals its past as a public library, is divided between a top-notch Indian restaurant, a trendy evenings-only DJ basement and a study-like cocktail bar by the lobby.

Book now
Read more
Perfectly groomed hostesses greet arrivals to this basement den. The atmosphere is lively and, better still, the cocktails are superb.

Read more
This tiny basement has such low light that torches ought to be provided to aid with reading the drinks list. But low light makes the room – dark walls and dark wooden floorboards – just that much more appealing.

Read more
This wonderful new Kentish Town bar is housed in a tiny basement with seating for 30-something people. It features low lighting, a delightful hotchpotch of decoration and seating, eclectic but well-chosen music, and a resident Jack Russell who will be happy to come and give your ankle a friendly sniff.
Read more
You don't expect to find a bar like Lost Angel along this sorry-looking stretch of the Battersea Park Road, but there is a precedent: this building was once home to Dusk, which brought a little glamour to the street.

Read more
Show more
Sponsored listing
Piano Kensington
Piano Kensington is a venue for listening to jazz pianists five nights a week. They serve a regularly changing menu combining influences from numerous cuisines, and snacks on Sunday evening when there is no dinner service. The short wine list includes bottles from both Europe and the New World, with prices starting at £20.95, and several wines are available by the glass.  Note: live music is played from 6-11.30pm Tuesday through Thursday; from 6pm-midnight Friday and Saturday; and from 8.30-11.30pm on 'Jazz Sundays', when there is no cover charge or entry fee.
Venue says: "Olav Bratli, one of Norways's top entertainers, entertains this weekend from 8.30pm."