Simply Good Food by Neil Perry
Time Out rounds up the best recipe and food books to give you culinary inspiration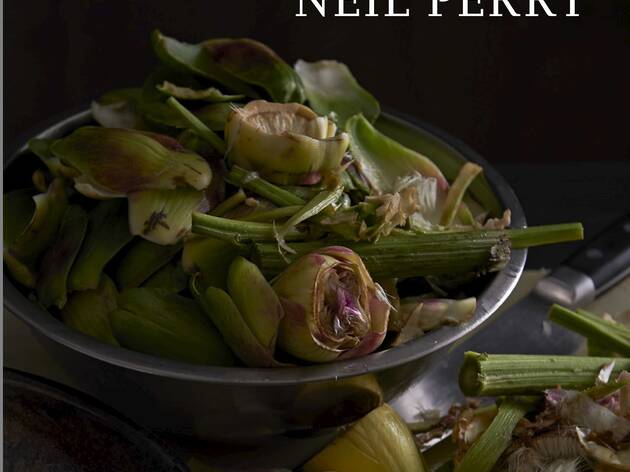 3 starsMurdoch Books, £20
Buy this book
Neil Perry is one of Australia's top chefs and has written a string of good cookbooks for the home kitchen. In particular '
Balance and Harmony
' (published 2008) is that rare thing: a book about 'Asian' cooking, written by a non-Asian chef, that adapts traditional recipes for the modern kitchen without ruining them. In 'Simply Good Food', though, Perry goes beyond his forte of Chinese-inspired dishes to include recipes influenced by the Mediterranean and even Mexico. Thus we find instructions for linguine with lobster and prosciutto, Mexican-style braised beef short ribs, and king prawn and green papaya salad with nam jim dressing all given similarly lavish treatment. The 'Simply' of the title is relative to his earlier books. Nigel Slater's '
Simple Suppers' or Jamie Oliver's '
15-Minute Meals
' this ain't.
I used his recipe for stir-fried pork with kimchi; pork belly is specified, pan-fried in a wok. The result was very firm-textured, unlike the tender and slow-cooked pork belly that is one of the pleasures of Chinese cuisine.
This Australian edition can cause confusion. The 'Asian sesame sauce' specified in the above recipe left me puzzled and an internet search shed no light, so I used toasted sesame oil. Tips in another recipe include 'use blue-eye trevalla instead', and the book is peppered with many such Australia-only ingredients. But most ambitious cooks will be able to improvise in a British kitchen. Earl Carter's food photography, unusually but attractively dark, is another plus.
A useful book if you want some up-to-the-minute inspiration from the antipodes.
Guy Dimond, Time Out London Issue 2265 February 18-24 2014.


Buy this book