Heads up! We're working hard to be accurate – but these are unusual times, so please always check before heading out.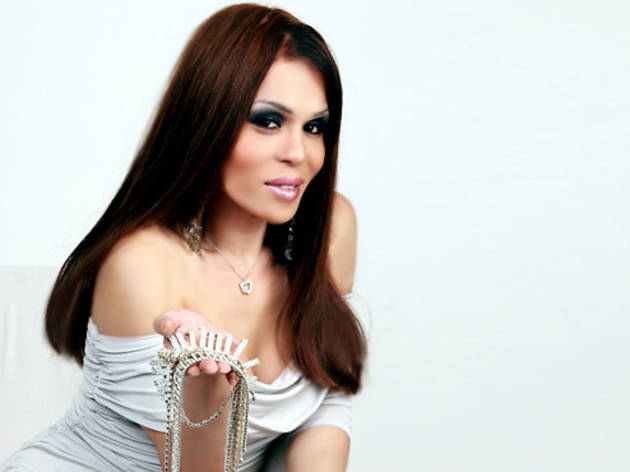 London Diamond Transgender Day
As the city's trans community prepares to sparkle, the event's organiser tells us what to expect from this brand new event
LGBT Pride
. But this weekend the capital will also be the setting for the first ever
London Diamond Transgender Day
. 'Trans people don't have their own Pride event,' says organiser Dee Chanelle. 'And we need one, desperately. We're invisible at Pride. Either that or we're lumped in with the drag queens. Nobody raises awareness about us.'
Raising awareness is a subject close to Chanelle's heart. A talented singer, she also speaks out regularly about trans issues. London Diamond Transgender Day is her way of 'celebrating transgender men and women in today's society – as lawyers, doctors, nurses and care workers, business owners, performers and entertainers. We may be small in number but we play a significant role in society.'
The day includes a workshop with Press for Change, the key lobbying and legal support organisation for trans people in the UK. Conducted by Professor Stephen Whittle, the two-hour workshop will look at legal and social problems affecting trans men and women, from adoption and fostering to marital rights. (In order to qualify for a Gender Recognition Certificate, married trans people are currently obliged to have their marriages annulled when they transition, and then form civil partnerships).
It's not all doom and gloom though. As the name suggests, London Diamond Transgender Day also has plenty of sparkle. The evening boasts The Diamond Collection Concert – a four hour extravaganza at the Greenwood Theatre, hosted by Vicky Lee of the Way Out Club, with entertainment from trans singers and drag performers from the gay cabaret circuit. Chanelle will also sing before taking over as host of the Miss Diamond Queen 2013 beauty pageant. Can a trans beauty pageant really help raise awareness? 'Absolutely!' says Chanelle, who's been staging similar events since 2004. 'It's about positive self images. It's also about turning people's heads and having them think: I can't believe she was born male! I'm not saying that everyone trans has to pass. But images of trans people in the media don't reflect the reality of many trans people's lives. It took me seven years to look the way I do now. I may not be society's idea of what a perfect woman should be. But then I'm not trying to look like a perfect woman. I'm trying to look like me.'
After the pageant, it's over to the
Way Out Club
for the official after party. This East End institution is currently celebrating twenty years of serving the transgender community. Has a lot changed in that time?
'Definitely,' says Chanelle. 'There's far greater visibility now, mainly because of new technology. The internet is full of trans people. There are support networks online and trans people today know they're not alone. We're not hiding any more.'