Heads up! We're working hard to be accurate – but these are unusual times, so please always check before heading out.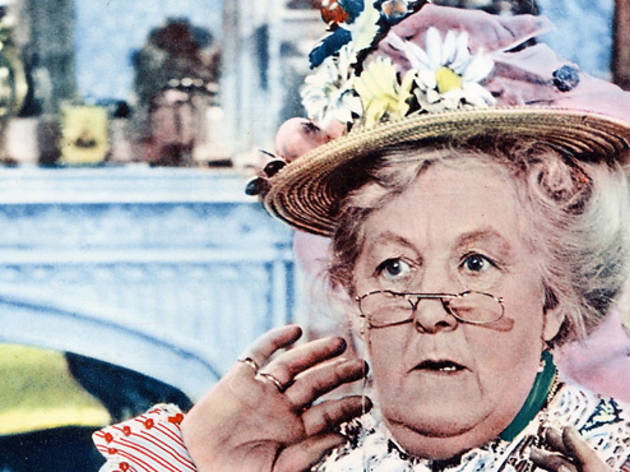 Why Margaret Rutherford should be a gay icon
Playwright Philip Meeks offers five reasons why Margaret Rutherford should be a gay icon


Noël Coward wrote the psychic Madame Arcati in 'Blithe Spirit' especially for her. She also played Miss Prism in Oscar Wilde's 'The Importance of Being Earnest' and Mrs Danvers in the stage version of Daphne DuMaurier's 'Rebecca'. And of course, a radio play aside (starring Gracie Fields), she was the first to give voice to Agatha Christie's Miss Marple.
Fellow actor Stringer Davis wouldn't marry Margaret while his mother was alive. This led to an engagement of 15 years. It seems that theirs was a lavender marriage: they slept in separate rooms. When Stringer died, he was buried with a sealed letter in his upper breast pocket – from John Gielgud.


Pushing 40, she made it known she wanted to play Shakespeare's Juliet, believing her inner beauty would shine through. She was also quoted as saying, 'I may be Margaret Rutherford on the outside but inside I'm Jane Russell!'


Gordon Langley latched on to Margaret and claimed she had adopted him. He told her he was a hermaphrodite in urgent need of expensive surgery, which she paid for. This was, of course, gender reassignment. After Margaret's death, Langley published a self-serving memoir that revealed the truth about Rutherford's past – and a secret Margaret had kept hidden all her life.


It is the mark of a true gay icon that in death, as in life, the world they inhabit is stranger than fiction. Margaret died a year before her husband and was buried with the soft toys she and Stringer referred to as their 'family'.