Brit Awards 2016: everything you need to know
The nominations, the hosts, how to watch it and where to buy tickets: here's all the essential info about the Brit Awards 2016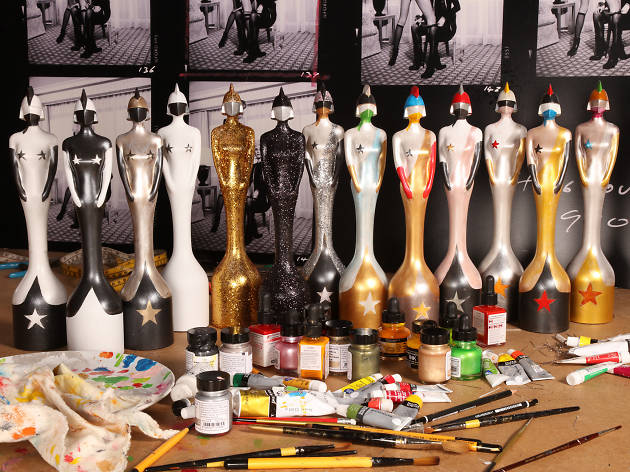 On February 24 the biggest players in British music will pile into The O2 for the Brit Awards 2016. For major artists and the industry execs who run the show, the Brits are an opportunity to celebrate the UK's worldbeating music business. For everyone else it's a chance to see some spectacular live shows, catch up with a few rising stars, and hope for hilarious controversies or #capegate-style wardrobe malfunctions. Here's what you need to know about this year's Brits.
What time are the Brit Awards on?
You can watch the whole thing live on ITV on February 24 at 8pm.
Who is performing at the Brit Awards?
Adele will return for a live performance, for the first time since her winner's speech was cut short in 2011. Coldplay, Justin Bieber, The Weeknd, Jess Glynne, James Bay and Little Mix are also booked, and there'll be a tribute to David Bowie (who won three Brits over the years).
Who's hosting the Brit Awards?
Ant and Dec, returning for their second year on Brits duty.
Can I go to the Brit Awards?
If you're prepared to splash out. Audience tickets have sold out, but you can still pick up Brit awards tickets from resale sites. Or you could always try and get nominated next year.
Who's nominated for a Brit Award in 2016?
Here's the full list.
British Artist Video: Adele, Calvin Harris & Disciples, Ed Sheeran, Ellie Goulding, Jessie J, Little Mix, Naughty Boy, One Direction, Sam Smith, Years & Years.
British Breakthrough Act: Catfish And The Bottlemen, James Bay, Jess Glynne, Wolf Alice, Years & Years.
British Male Solo Artist: Aphex Twin, Calvin Harris, James Bay, Jamie XX, Mark Ronson.
British Female Solo Artist: Adele, Amy Winehouse, Florence + The Machine, Jess Glynne, Laura Marling.
British Group: Blur, Coldplay, Foals, One Direction, Years & Years.
British Producer of the Year: Charlie Andrew, Mark Ronson, Mike Crossey, Tom Dalgety.
British Single: Adele, Calvin Harris & Disciples, Ed Sheeran & Rudimental, Ellie Goulding, James Bay, Jess Glynne, Little Mix, Olly Murs feat. Demi Lovato, Philip George, Years & Years.
British Album of the Year: Adele, Coldplay, Florence + The Machine, James Bay, Jamie XX.
International Male Solo Artist: Drake, Father John Misty, Justin Bieber, Kendrick Lamar, The Weeknd.
International Female Solo Artist: Ariana Grande, Björk, Courtney Barnett, Lana Del Rey, Meghan Trainor.
International Group: Alabama Shakes, Eagles Of Death Metal, Major Lazer, Tame Impala, U2.
The biggest Brit Awards beefs
We take a look back at the rivalries, confrontations and weird encounters that have made The Brits the nation's beefiest music awards
Read more
Britain deserves better than The Brits
The Brit Awards need to start representing the country as a whole – or just stop.
Read more