Islington music venues
Discover the best places to catch a great gig in Islington and Angel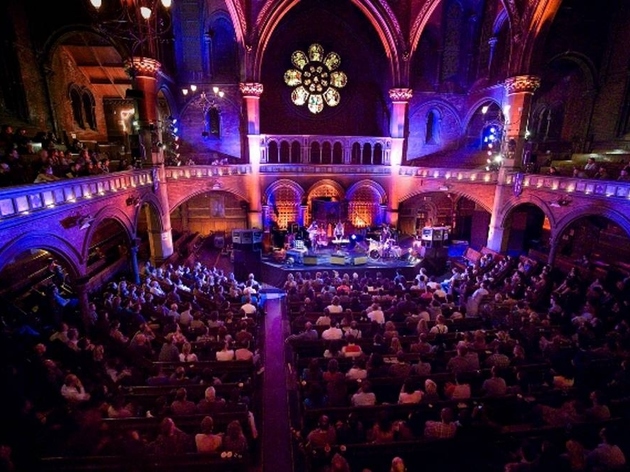 Islington has the alternative side of things covered with music venues like the Lexington showcasing the next big things in indie, and a thriving acoustic scene. Meanwhile, the O2 Academy, Scala and Big Chill House cater for, well, just about everyone else.

Think we've missed a great music venue? Let us know in the comments below.
Located in a mall, the 800-capacity Islington Academy was never going to be London's most atmospheric venue. Still, the gigs are decent – fast-rising indie bands and cultured singer-songwriters.
Read more
Housed in a large, difficult building, the King's Cross branch is best to head here when there are DJs, generally Thursdays to Sundays.
Book now
Read more
If you're after a mixture of underground sounds and a lounge space where you can actually hear what your mates are saying, you can't do much better than 'The Lex'.
Read more
The latest addition to Essex Road's burgeoning bar scene was a popular, flamboyantly historic, big corner pub that was ripe for a revamp.
Read more
The devil might have all the best tunes, but the Union Chapel is proof that him downstairs knows nothing about architecture.
Read more
See our full Islington area guide