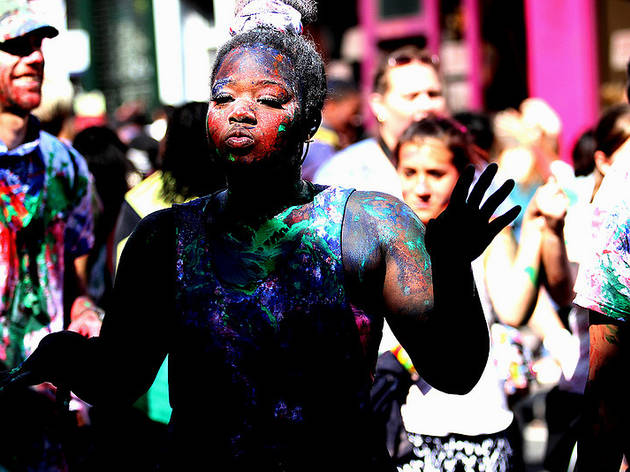 Notting Hill Carnival: tips from the experts
Want to do NHC like a pro? Nine longtime regulars tell you how to ace Notting Hill Carnival
Notting Hill Carnival is Europe's biggest annual street festival. It attracts around 2.5 million people to west London every August bank holiday. It can be overwhelming even for seasoned Carnivalgoers, let alone first-time attendees – so we asked a few Carnival experts to share their knowledge. Scroll down for their advice on how to have a ball at Notting Hill as well as some of their Carnival memories.
RECOMMENDED: Read our full Notting Hill Carnival guide
Expert Carnival tips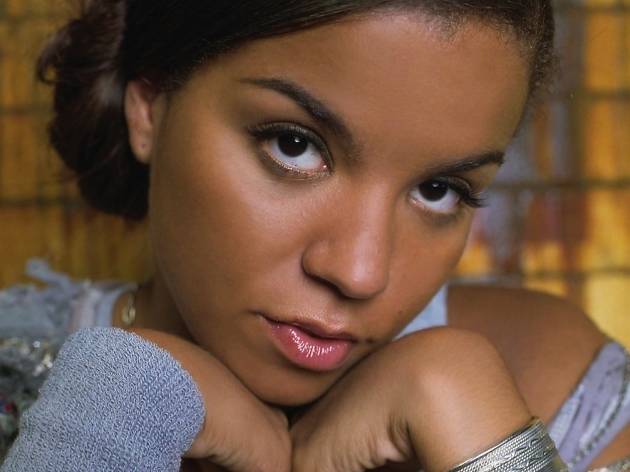 Ms Dynamite has been going to Carnival for most of her life.

'Essential kit: comfortable shoes, a bottle of water, a pack of wet wipes (or hand sanitiser) and a warm hoodie (that can be wrapped around your waist until it suddenly drops below zero in the eve). Also, bring your best vibes ready for a great time. Follow some floats as well as the cool soundsystems, definitely try some good West Indian cuisine, and just be free and let the vibes take you.'
'Everyone should go to Carnival with a free spirit. I'm a believer in the laws of attraction: just go and let your hair down. Look for Jah Observer – it's real, old, proper roots dub. As a teenager listening to that I used to be like, "Oh Dad, here we go again", but it is great. It won't be everyone's cup of tea but if you want to revisit my childhood experience, that's the one. Also, find where the Heartless Crew are because they never fail to get me going.
'I used to go to a Saturday school in Camden called the Winnie Mandela. Every year, they'd have a float and all the mums would make costumes and we got to be part of Carnival, on a float, dancing. I love to express myself that way and culturally I felt so connected with it all. Then, when I was a little older, my dad and my godfather would come and get us and we'd traipse round all the old soundsystems. I remember standing there with the favourite men in my life and we'd all be having an amazing time, looking at the old Rasta guys. There's a real sense of unity.'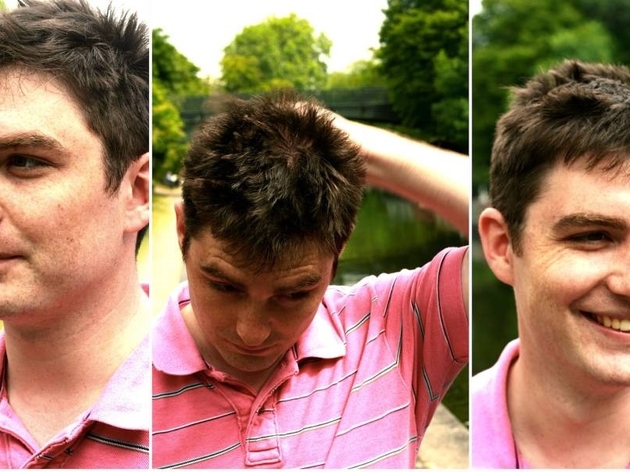 The Heatwave are Rinse FM DJs and bashment party gurus, whether that's at Carnival or their legendary Hot Wuk nights.
'A lot of people only head to Notting Hill on the Monday, but Sunday can be even better – you get to avoid the crowds and get all the best food. A bit of saucy dancing is vital. If you don't know what to do, just act as un-English as possible. No tension, awkwardness or over-politeness. Listen to the lyrics in the soca hits and just act accordingly.'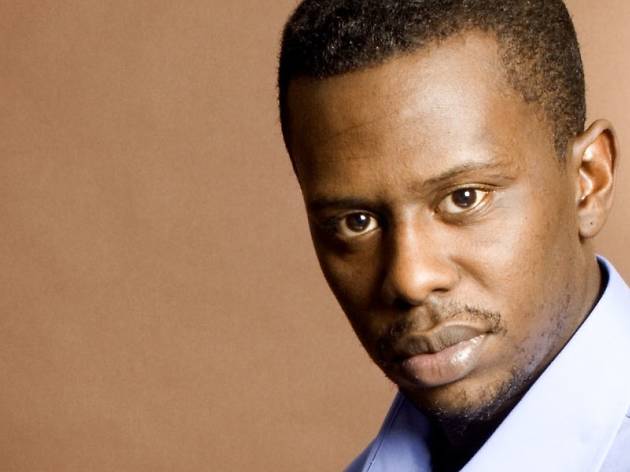 © BBC
Treble T is a DJ at Rampage, the biggest soundsystem at Carnival.
'Make sure you have a pre-arranged meeting point in case you lose anyone, because the amount of people at Carnival means your mobile phone won't work for calls or texts until at least 9pm. And don't wear new shoes or major heels unless you want to ruin them because 1 million people won't apologise for stepping on your toes. Well-worn trainers are highly recommended – practical and comfortable.'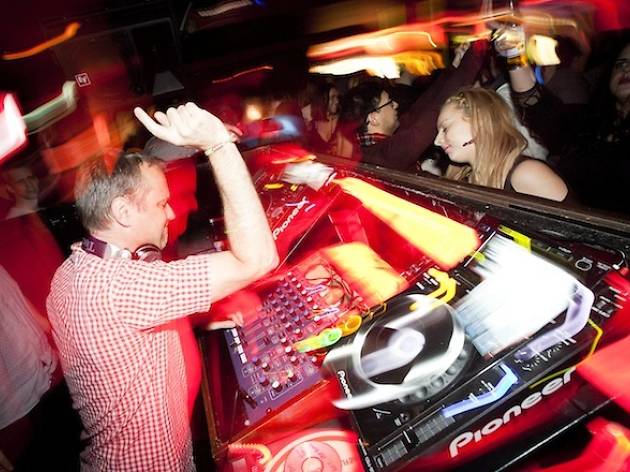 © Annalisa Bruno
Veteran house crew Sancho Panza have been at Carnival for 20 years.
Stuart Patterson: 'Stop in at The Shop on the way from Kensal Rise Overground – it's a great little independent bar in which to get a pre-Carnival drink. Stick to short drinks, though, as the toilet situation at Carnival isn't good.'
'I always end up around Kensal Road as there are three Carnival giants next to each other: reggae royalty in Aba-Shanti-I; London legend Norman Jay with his Good Times mix of house, hip hop, disco and funk; plus, of course, Sancho Panza. Not only are we celebrating 20 years of rocking Middle Row, but we could be playing our last at this site, as the school where we set up is due to become flats after Carnival.'
Matthew Bushwhacka: 'A lot of the soundsystems are impossible to get to after 3pm, so choose your route and destinations. Also, try to hit the "big" toilet before you get there – I have friends that have not had a good time due to this schoolboy error!'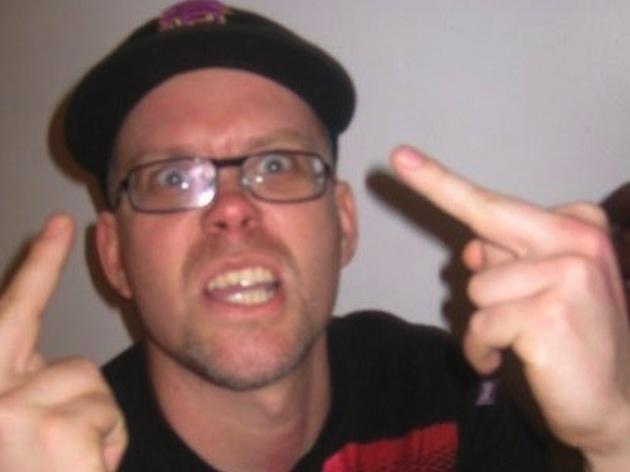 Dom Prosser is programme manager at Notting Hill Arts Club, which hosts Carnival afterparties every year.
'Walk down to the food stalls on Talbot Road and Golborne Road at the end of the day, when the food is cheap and there are no queues, so you can soak up all the rum before you hit an afterparty. Oh, and bring lots of cash – the cash machines always run out before the evening.'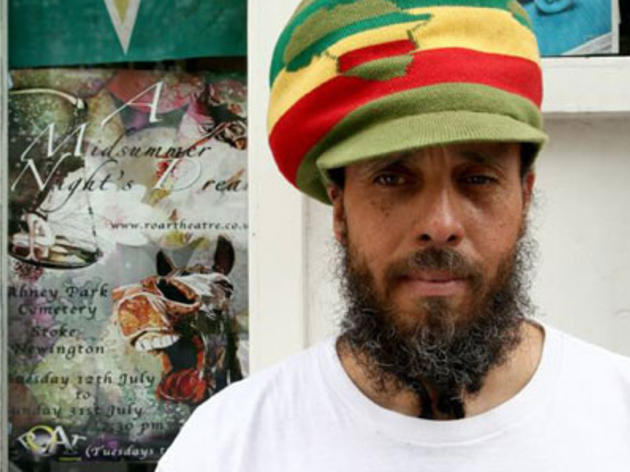 © Rob Greig
Bernard 'The Roti King' Jackson has had a food stall at Carnival for over 20 years.
'When I first came to the country, I went to Carnival and saw a lack of Trinidadian food and that gave me the idea to start a mobile van in Walthamstow. From there I opened a shop, The Roti Stop, in Stamford Hill, and then established a second in Walthamstow. It all goes back to my upbringing – coming from a humble background and learning how to be self-sufficient.
'Carnival comes from Trinidad and roti is one of our main dishes. You tend to always get the rice and the jerk chicken, but sometimes people want something else. And Trinidad people, they love their roti. A good one is made on the spot so you know it's fresh, and my roti is boneless so people don't get tangled up with the bones.
'We've had quite a few celebrities pass through. I've met Freddie Flintoff, what's-his-name from "EastEnders", a lot of the cricketers, like Brian Lara, Dwayne Bravo, and Patrick Vieira, he tasted the food too.
'Carnival is cosmopolitan, with lots of different people playing lots of different styles, but I would really like everyone to enjoy more soca or calypso. Calypso was the original, like reggae, but then it moved on to soca, which is faster and more upbeat.'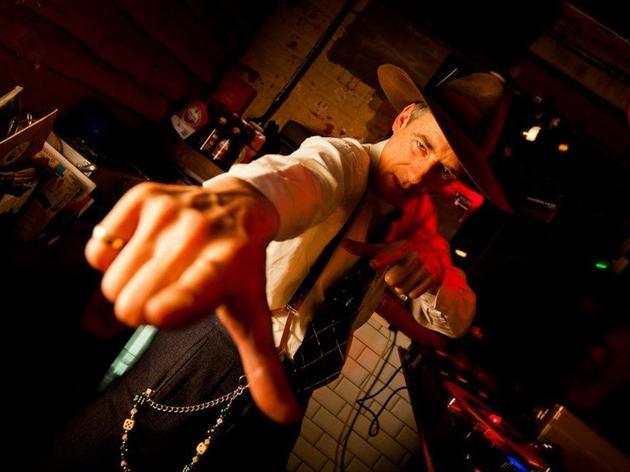 Gaz Mayall is a promoter and DJ whose Gaz's Rockin' Blues system has been a fixture of Carnival since 1981.
'We're always trying to encourage kids to have fun and go wild at Carnival. Kids need a bloody passport to get into clubs now, but Carnival's a haven for parents to let their kids have a good time. We treat it like a big fancy-dress party and it never fails to bring out the kid in the adults too.
'We're strictly vinyl. No CDs, I don't even bother with headphones. Vinyl lets you see and feel the grooves where the record starts. The golden age of soundsystem music was all pressed up on vinyl, so we're not exactly short of great music.
'Our elder statesman, Duke Vin, set up London's first soundsystem in 1955 and would go back to Jamaica and get, in his words, "saddled up" with music from Prince Buster and Coxsone Dodd.
'Vin had a massive following: people would carry him on their shoulders from the entrance all the way to the turntables at venues like the Hammersmith Palais.
'He's almost 90 now. He's been playing our stage since the '80s but last year we had to call an ambulance to get him home. He loves Carnival so much he said: "Look, just make me up a bed here and I'll sleep on the system." [Vin died in 2012]
'We've got some real characters who look and sound great, like our sax player Rudy Jones, who emigrated here in 1952 to become a dentist. That never happened, thankfully – every group in the '60s wanted him because he could play behind his back while doing the splits. He's over 80 now so he's calmed down a bit, but he's never missed a Carnival with us yet.'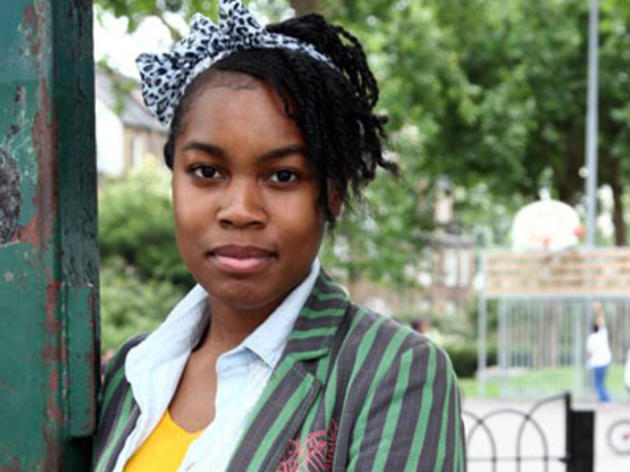 © Rob Greig
Takita plays with the Mangrove Steel Band.
'I've been going to Carnival since – gosh, since I was tiny – and I've been playing with Mangrove Steel Band for seven years, though the band has been going for about 30. This is something for the community around Notting Hill as well.'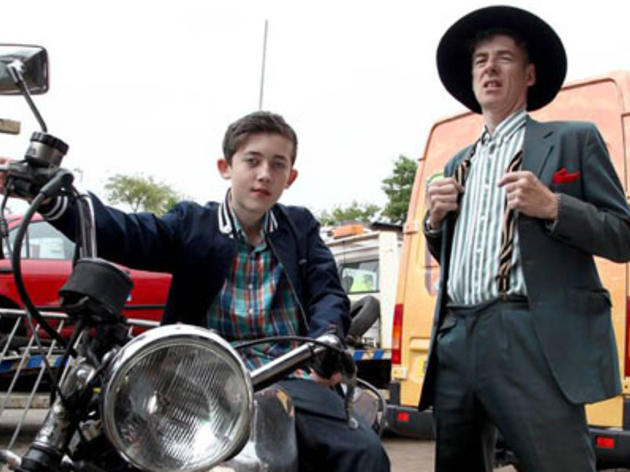 © Rob Greig
Ted Lavender first DJed at Carnival in 2011, when he was 12 years old.
'I started out by playing my dad's vinyl, really. The rule is I've got to put a percentage of my DJ earnings towards buying new records, but Dad lets me borrow his too. I play reggae, punk and ska but for Carnival I'll probably just play reggae and rocksteady.
'Gaz [Mayall] (above, right, with Lavender) offered me a slot at Carnival after I played a short set at Lily Allen's wedding. At my first gig, I asked to go on last because I knew everyone would be drunk, so it wouldn't matter if I was bad. I'm usually nervous, but after the first ten minutes, I'm in the groove and I'm all right.'