What we wore to Notting Hill Carnival
See archive photos and read memories of Notting Hill Carnival fashion from four generations of carnivalgoers
For the style conscious, choosing what to wear to Carnival is an integral part of the August bank holiday festivities – up there with the flamboyant parade floats and bass-heavy soundsystems. But how much has fashion changed over the history of Carnival? To find out Nina Manandhar, British street style expert and author of 'What We Wore', spoke to four generations of Londoners about the clothes they wore to Carnival.
RECOMMENDED: Read our full Notting Hill Carnival guide
Carnival fashion, 1970s to 2000s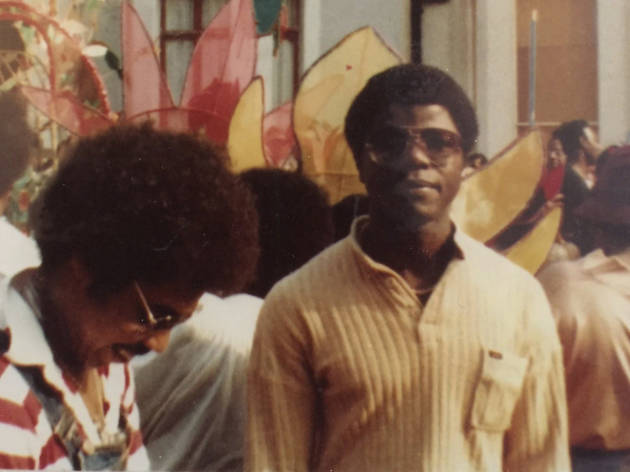 1970s
'This was taken back in 1977. I was with my friend Reggie Yates, pictured, who is now godfather to my son. I can't remember much about the day because I was so high! But I do remember that I was wearing Carrera sunglasses.' Charles Kenneth Aihun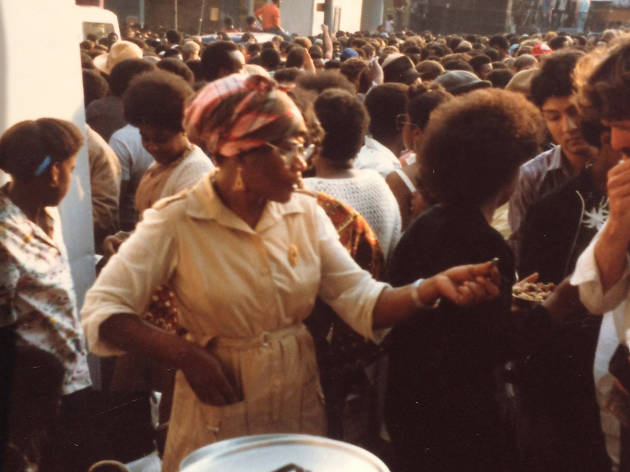 1970s
'Back then it was all about reggae, big sensimilla spliffs and Caribbean home cooking on people's doorsteps. There was no planned route, so there were lots of traffic jams of hand-drawn floats which all had to back up.' Beelie Williams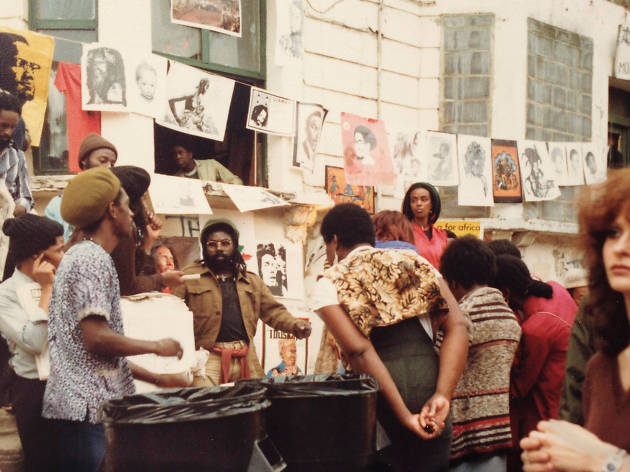 1970s
'There were lots of homemade clothes and soundsystems with homemade speakers. When I took these pictures I was just wearing flared jeans and a T-shirt.' Beelie Williams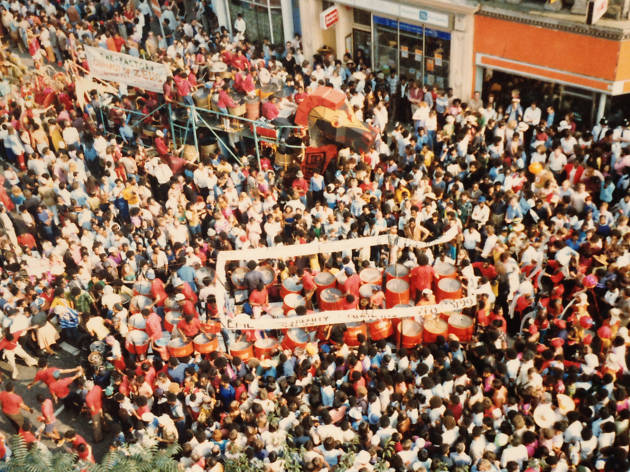 1970s
'I remember dancing on people's porches and windowsills and going to lots of parties in basements, which were known as "Blues". There were lots of police, probably because of the big riot a few years previously in '76.' Beelie Williams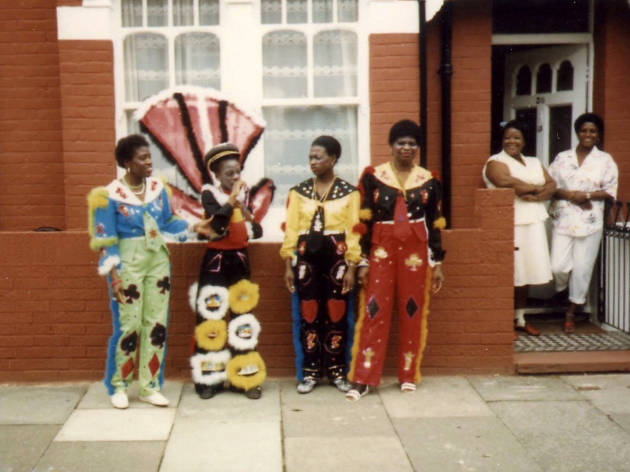 1980s
'This photograph is from between '84 and '87. Carnival started for me at 6am on Thorpebank Road in Shepherd's Bush, when I was awoken by the aroma of curry goat and rotis sizzling on my mother's stove.' Trevor Henry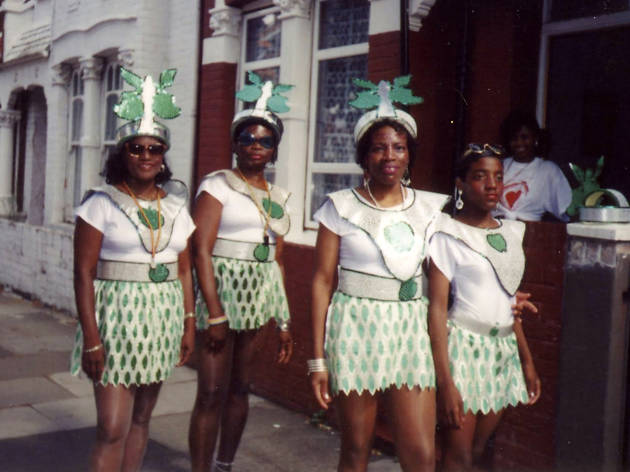 1980s
'My mum followed the Ebony Steel Band and even though it felt like a chore at times, I enjoyed the atmosphere and putting on a show.' Trevor Henry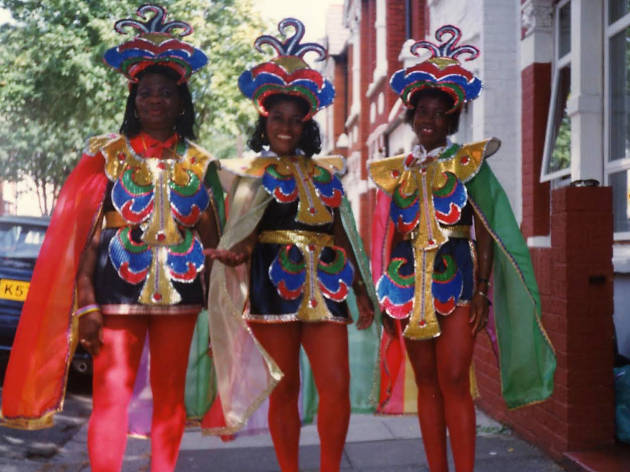 1980s
'I only played Carnival once, in '85. I was cold and didn't like the idea of wearing make-up and walking for over 12 hours, but as soon as the music hit my tired 9-year-old legs got carried away with the enery and I knew I wanted to perform. From here on in my Carnival would no longer be abpit following floats, but battling the sickest street dance crews under the soundsystems of All Saints Road!' Trevor Henry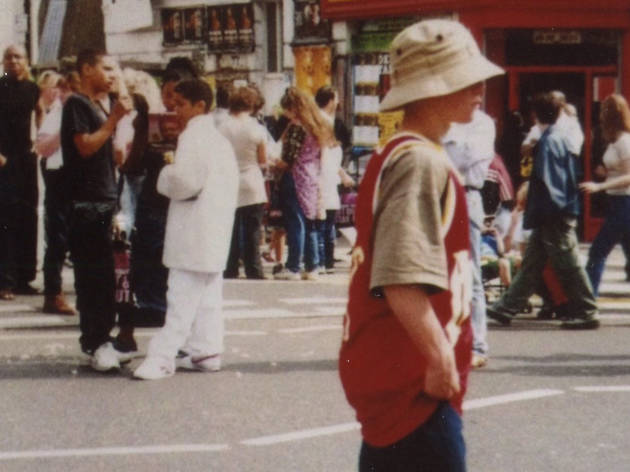 1990s
'This picture was taken in 1996. I was 12 years old – I think it was my second Carnival – and I'm wearing a Atlanta Hawks basketball vest and Etnies shoes. My aunt used to live on Cambridge Gardens and I would stay there when I visited London. My dad would take me around: I remember hearing Tim Westwood play under the Westway off Ladbroke Grove, and no Carnival was complete without a visit to the CMC Matrix soundsystem on the corner of All Saints Road.' Seth Bradley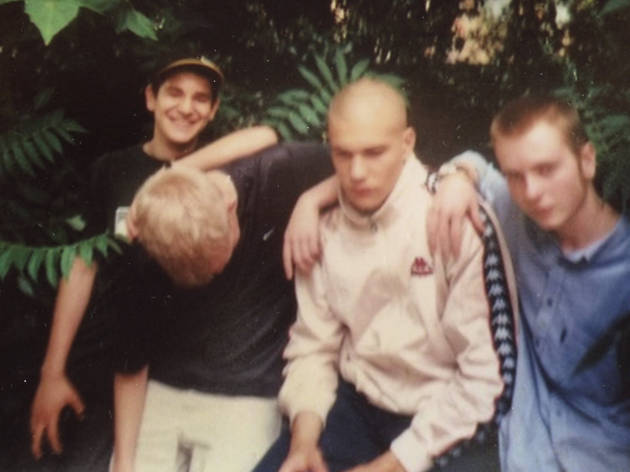 1990s
'This picture was taken at Carnival in 1999. Even then the rest of us knew that the Kappa jacket was not a winner, whereas the proto-metrosexual style Josh (blonde hair, head down) is rocking, hinted at here by the unnatural shininess of his Nike t-shirt, most definitely was. I was into skating then, which was a very middle-class pursuit, so I'm trying balance out the unnatural bagginess of my jeans with a Nike cap. I remember it being a big day for us when Niketown opened.' Michael Eisen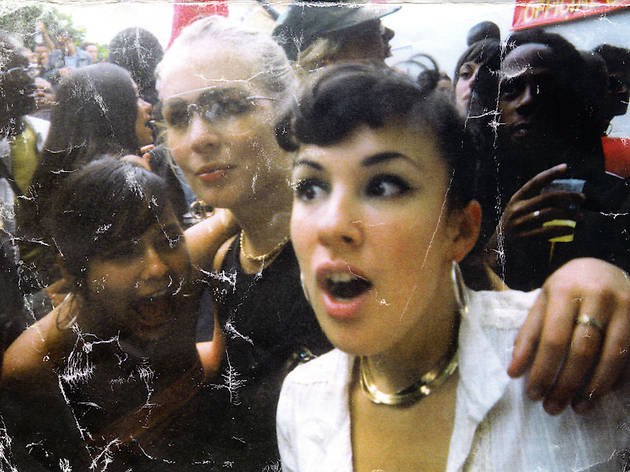 2000s
'These pictures were taken at Notting Hill Carnival on the Monday, circa 2002. Tatiana wore a boob tube from Warehouse. She had denim culottes on along with some sandals she bought in Ibiza.' Kym Plotel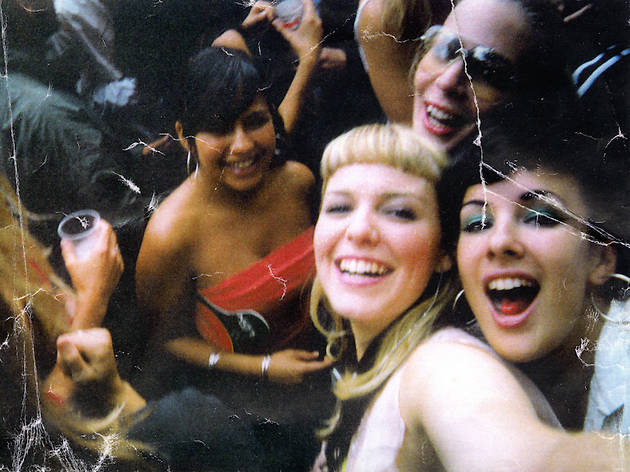 2000s
'I had a top from my mate and jeans, influenced by Ashanti and Angie Stone. Ha!' Kym Plotel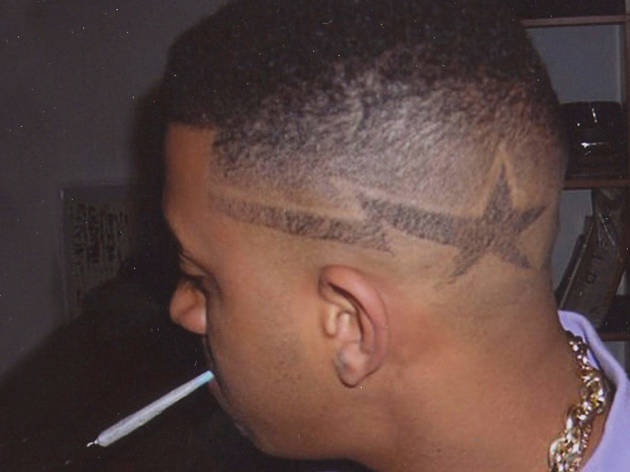 2000s
'This is me on my way to Carnival in 2006. I'm wearing a purple Nike shirt and a fake Dookie chain, trying to channel "Do the Right Thing" mixed with a more modern style – hence the Bape star shaved into my high top.' Nick Bamigboye
Notting Hill Carnival guide
Plan your day at Carnival now – here's all you need to know about what tube stations are open, family day, first aid and staying safe. Don't go to Carnival without reading our essential info guide.