Notting Hill Carnival information
Plan your day at Carnival now – here's all you need to know about travel, visiting with children and staying safe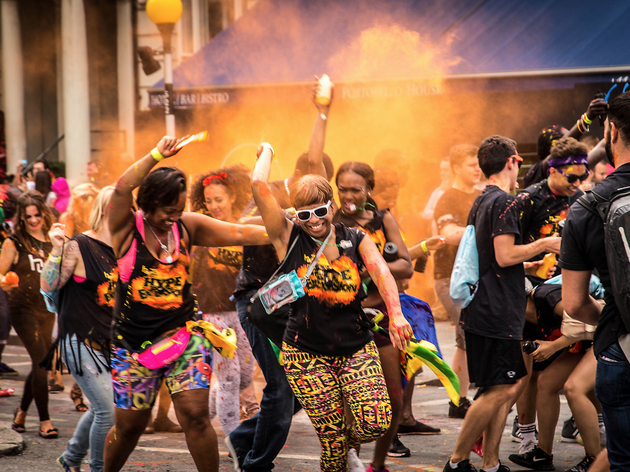 It's nearing that time of year again — Notting Hill Carnival is almost upon us. London's annual celebration of Caribbean history and culture is always one of the year's highlights, with warm-up and afterparties also setting the mood over August bank holiday weekend.
The Carnival is more than just Europe's largest street festival, however. Along with the estimated two million attendees that make their way to W10 over the long weekend, there are the floats, trucks and, of course, the soundsystems.
With so much going on and so many people, it can be tricky to figure out exactly what you need to know to have the time of your life while also staying safe. So get prepared with all the must-know information before attending Carnival. Here's what you need to know about Notting Hill Carnival 2018...

WHICH DAY TO GO?
If you're after a more chilled Carnival experience, Sunday August 26 is family day, while Monday August 27 is the more hard-partying parade.

THE TIMETABLE
The festivities kick off with the opening ceremony at 10am on Sunday, with the parade starting at 10.30am, while Monday's parade starts at 10am. Judging of Carnival's many mas bands finishes at 6.30pm. Soundsystems play on both days, with a strict noise curfew of 7pm, giving floats, trucks and parade bands time to clear the streets by 8.30pm.

TRAVEL
– Underground
The nearest tube stations without significant disruptions are Holland Park, High Street Kensington, Queen's Park, Shepherd's Bush, Bayswater and Paddington, although some of these will be exit-only. Nearby tube stations may shut temporarily to avoid overcrowding and some are subject to restrictions on both Sunday and Monday. Keep an eye on TfL's Twitter accounts for the latest information.

Bayswater and Paddington will be open as usual. It is advisable to use these stations rather than stations with restrictions.
Holland Park is exit-only from 6pm on both days.
Ladbroke Grove will be closed on both days.
Latimer Road will close at 11.30pm on both days.
Notting Hill Gate will be exit-only from 11am-7pm on both days. Circle and District line trains will not stop here between 11am-7pm on both days.
Royal Oak will be exit-only from 11am-6pm on both days and will close at 6pm.
Westbourne Park will be exit-only 11am-6pm both days and will close at 11.30pm.


– Overground
There will be no Overground service at Queen's Park and Kensal Green stations on Sunday (due to planned engineering work). Kensal Rise and Shepherd's Bush stations will be open but services between Clapham Junction and Willesden Junction will only start running at 11.15am on Sunday. An amended Saturday timetable will run on Bank Holiday Monday.

– Buses
There will be extra services on routes 2 and 36, but no buses will enter the Carnival area from first thing on Sunday until the first service on Tuesday morning. Night buses in the area will also be subject to diversions. On both Sunday and Monday, bus services will start from Notting Hill Gate in the south and from The Prince of Wales on Harrow Road (close to Elgin Avenue) in the north. Bus stops within the area will have information on diversions and disruptions but check TfL's website for the latest info.

BRINGING KIDS
Sunday has always been family day at Notting Hill Carnival, but this year the organisers really want it to be one for the kids. Arrive early to beat the crowds. Bring snacks and water. Top tip: write your mobile number on your child's arm, so you can be easily contacted if you get separated.




NAVIGATE WITH AN APP
For the first time, Carnival organisers have produced a handy app, complete with GPS. Available from the Apple Store and Google Play.
AND LASTLY... GO GREEN GRENFELL
This year there will be a 72-second silence on both the Sunday and Monday at 3pm as a mark of respect for those who died in the Grenfell fire. There will be an announcement from the soundsystems two minutes before. Everyone is encouraged to wear something green for Grenfell to reflect peace, love and unity. The Lancaster West Estate will be cordoned off and open to residents only. Some of the memorials in Latimer Road station and the Bramley Road area will be sectioned off, and parts open to the public should be treated with sensitivity. Local artists have created works in honour of those affected, which will be on show around the Carnival area.
More Notting Hill Carnival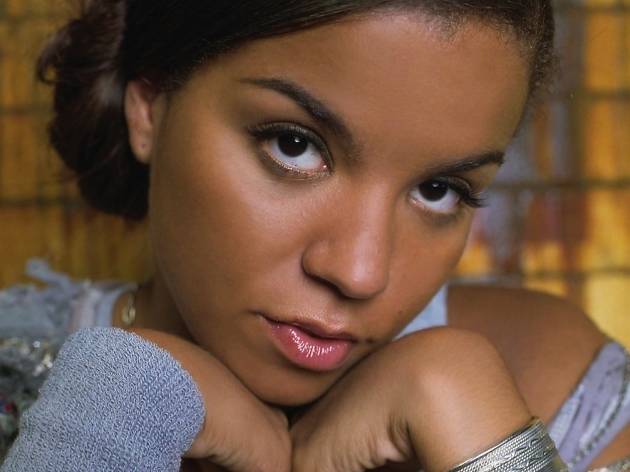 Ms Dynamite, The Heatwave's Gabriel, Gaz Mayall (Gaz's Rockin' Blues) and more share their advice for having a ball over the August bank holiday.
Carnival's exotic outfits, banging music and strong Caribbean liquor are a perfect party combination. Here are the hottest pre-and post-Carnival parties this August bank holiday