There's a whole lot of good eating out there this October – and you'll be pleased to hear that none of it involves pumpkin spice.
For starters you've got a brand new branch of Bone Daddies opening up in Leicester Square, as well as a fresh outing for Emilia's Crafted Pasta on Baker Street, and – following their hallowed brunch spots in Stoke Newington, Soho and Margate – a new site for The Good Egg in Camden Stables Market. And after five years, seasonal produce champions Nest will move from Hackney's Morning Lane to a bigger site on Old Street in Shoreditch.
What else is there? Lots! Read on to discover the best restaurants that are opening this scary season in London.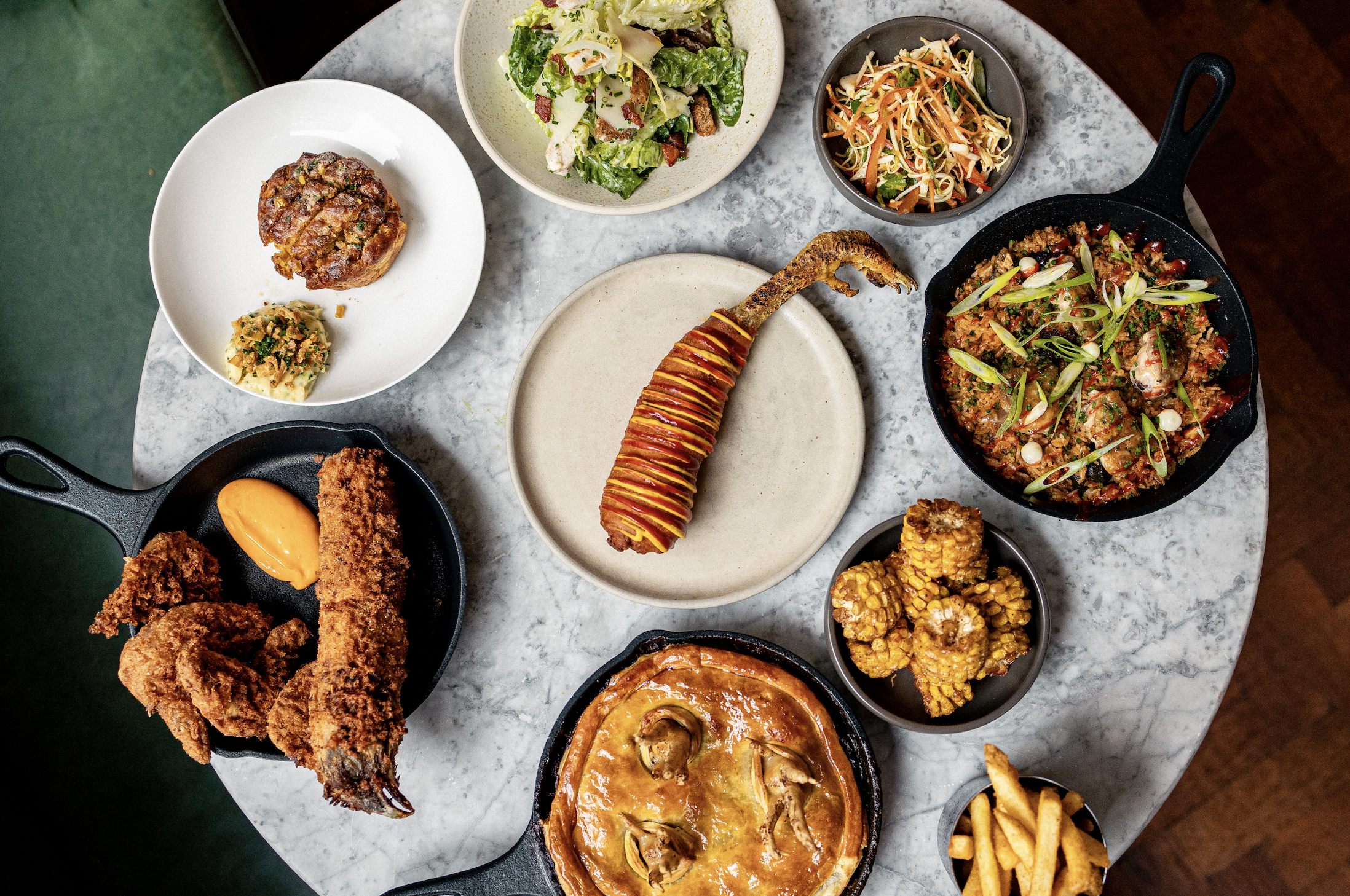 1. The posh pop-up chicken shop
Fowl, St James's
Like your chicken as ethical as it can be (for an animal that's been butchered for your delectation)? Then you may be interested in Fowl. Coming from the same team as the fantastic Fallow – who love a bit of sustainability and edible mindfulness – this walk-ins-only, 'beak-to-feet' eatery will serve pasture-raised and soy-free birds from regenerative agriculture farms, which is surely the best life a chicken destined for the dinner plate can ever wish to have. Opening on October 3, look out for Fowl's chef collab menu items, which start with Pierre Koffmann's chicken leg corn dog with aleppo pepper and La Grande Coque Pie for two with confit chicken hearts, livers and cockscombs. Cluck cluck.
Norris St, SW1Y 4RJ
2. The big Peckham-to-Hackney move for a Malaysian food fave
Mambow, Clapton
After making Peckham an even-more delicious place, chef Abby Lee is finally getting a permanent space for her modern Malaysian restaurant. She'll be waving farewell to her Market Stalls location in exchange for a 40 cover spot on Lower Clapton Road. Complete with a garden terrace, the all-new Mambow, which opens at the end of the month, will boast more of Abby's fabulous family recipes.
78 Lower Clapton Road, E5 0RN
3. Akoko's chilled-out West African sister spot
Akara, Borough
We can't say enough nice things about Akoko in Fitzrovia, so news that they're opening a new restaurant has us bouncing off the Time Out office walls. You'll find Akara in the Borough Yards development – where its no-slouch neighbours include Barrafina and Parrillan – and it's named after a black-eye bean fritter, which will be on the menu with various fillings, from Carabinero prawns to hand-dived scallops, ox cheek and chanterelle mushroom patê. Finish things off with a delightful Ghanaian bofrot doughnut.
Stoney Street, SE1 9AD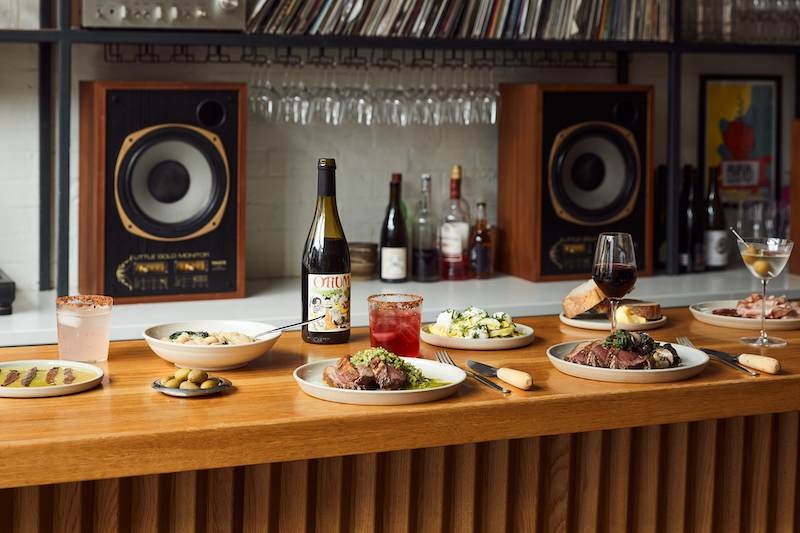 4. The cratedigger-friendly food and wine bar
Bambi, London Fields
Mourn the loss of Bright by pouring one out at Bambi, which will take over the much-loved Hackney restaurant's Netil House location on October 6. Coming from the co-owner of Frank's Cafe and The Camberwell Arms, James Dye, he's got former Peckham Cellars chef Henry Freestone in the kitchen, so expect cauliflower cheese arancini, chicken parm ciabatta and vodka marinara until late evenings. The place turns into a music-led wine bar until 1am on the weekends, with resident DJs curated by Run Dem Crew founder Charlie Dark MBE.
1 Westgate St, E8 3RL
5. The chic French fancy
Café Lapérouse, Whitehall
Parisian powerhouse Café Lapérouse dates back to 1766, and is bringing a slice of French elegance to the imposing – and somewhat complicated due to the sheer number of eateries set to open within it – OWO (that's the Old War Office to you) building by Royal Horse Guards on October 3. Find the sweeping 174-cover restaurant in the central courtyard and get ready to go the full Marie Antoinette on the food, with creme brulée, croque monsieur, snails, and sole meunière. Dripping with massive chandeliers, the space promises to be as plush as the menu.
The OWO, Whitehall, SW1A 2EU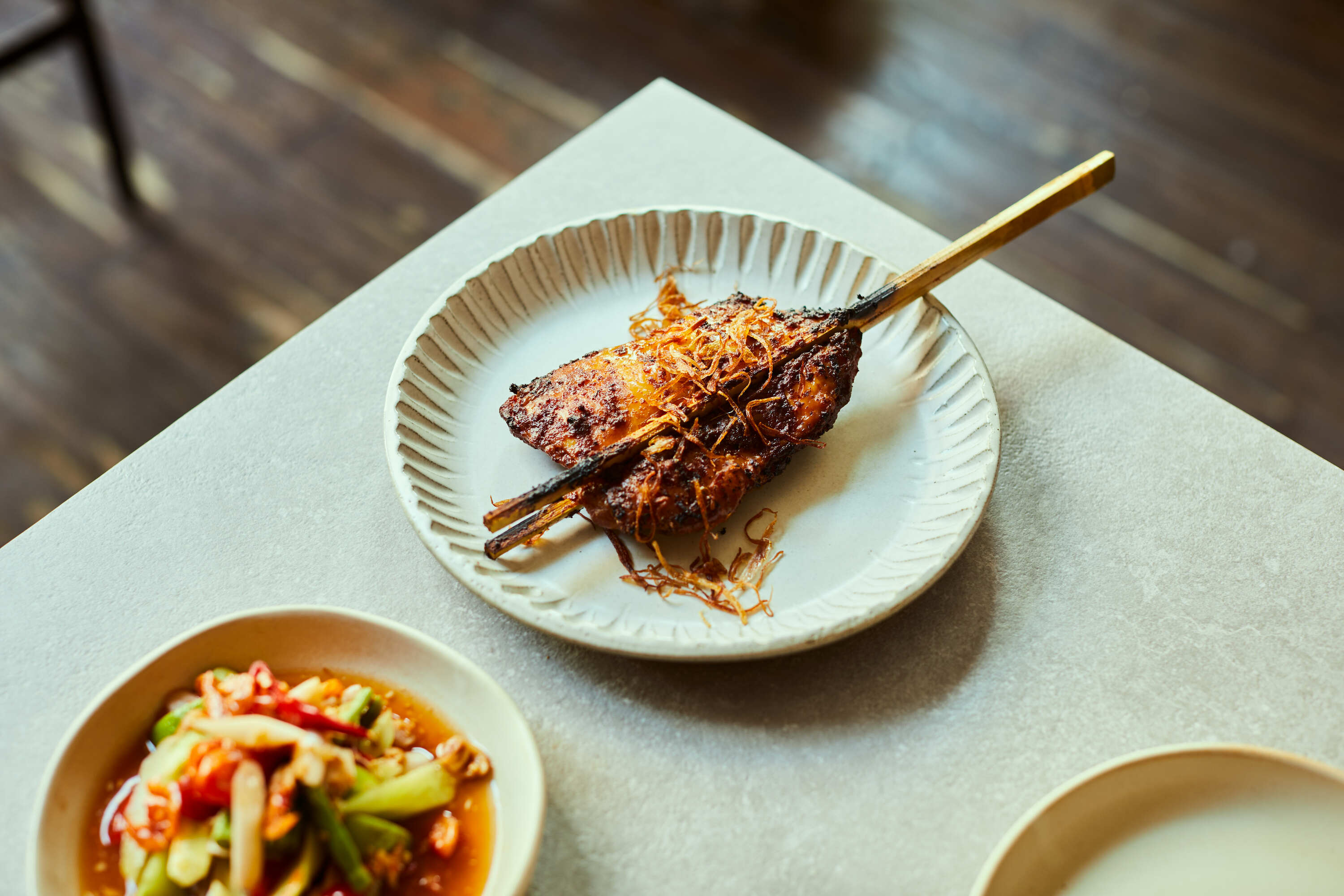 6. The Som Saa team get grilled
Kolae, Borough
Named after an open-flame cooking style that's popular in the southern provinces of Thailand, Kolae is the latest venture from Mark Dobbie and Andy Oliver of east London's ever-spicy Som Saa. Opening up shop in an old coach house on October 27, we're already drooling over their half kolae chicken, which comes marinated in lemongrass, fresh turmeric and black pepper. We plan to wash it down with a pickled green mango dirty Martini.
6 Park Street, SE1 9AB
7. Highbury's new neighbourhood hotspot
Saltine, Highbury
The cute collection of Fink's cafes across north-east London (Chatsworth Road, Clissold Park, Arsenal etc) are this month bringing a proper restaurant into the fold. Chef Phil Wood will be joining Fink's founders Mat Appleton and Jess Blackstone from the kitchen of St John Marylebone to rustle up fresh, seasonal food such as fried stracciatella and anchovy sandwiches, slow roast lamb with braised wax beans and green anise, and pigeon with corn, miso butter and hazelnuts. Interiors pervs are in for a treat, as there are 1970s Lübke German dining chairs to get all flustered over.
11 Highbury Park, London N5 1QJ
ICYMI: the world's best oyster shucker is in London.