It's not just a song or film or a myth. White Christmases really do exist, but London hasn't seen one since 2010, and before that there have only been three registered occasions. And even then, London being London, it's very rare that the snow actually settles.
So far, it seems that 2021 will be another snow-free Christmas for London, with typical overcast skies, mild-to-low temperatures and some rain. The deputy chief meteorologist for the Met Office, Helen Caughey, said in a press statement: 'After a relatively benign start to the week, the forecast turns more unsettled and finely balanced as we approach Christmas. With colder air meeting milder air over the UK, the specific details of the forecast for Christmas day is still a little uncertain.'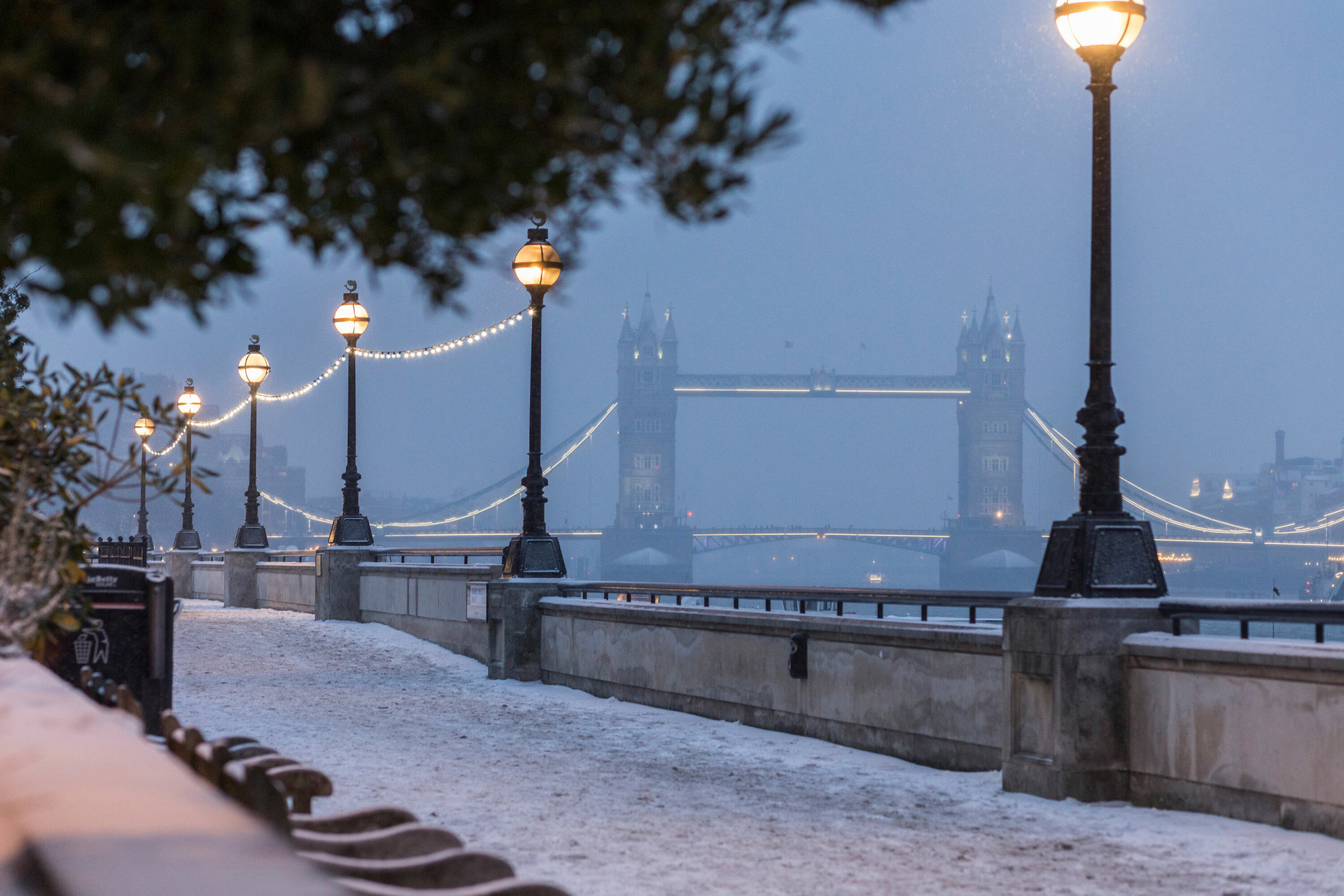 In regards to London, the Met Office press team said: 'The detail will become clearer through this week, as it is very finely balanced at the moment, but currently it doesn't look like London is likely to see snow.'
At least we can enjoy Covent Garden's sustainable faux snow installation until December 27. Improvise, adapt, overcome…
Find out how the Met Office defines a white Christmas on its website.
If by some miracle we do get the white stuff, here's our guide to the best things to do in London when it snows.