Next year, London will get a new monument dedicated to the Windrush generation and the design for it has been unveiled.
Jamaican sculptor Basil Watson's proposal has been selected from a shortlist of four potential sculptures by an independent Windrush commemoration committee chaired by Baroness Benjamin.
Londoners and visitors to the city will be able to see the 12ft high sculpture at Waterloo Station from June 22 2022 – aka Windrush Day. The tribute piece, which is being paid for with £1m of government funding, will show a man, woman and child dressed in their Sunday best, stood atop a pile of suitcases.
While this will be Watson's first piece of public artwork in the UK, he's no stranger to creating celebrated monuments. He is the artist behind a sculpture of Usain Bolt, displayed in Jamaica, and Atlanta's statue to Martin Luther King. He was also awarded the Order Of Distinction (Commander Class) by the Jamaican government in 2016 for his achievements in the art world.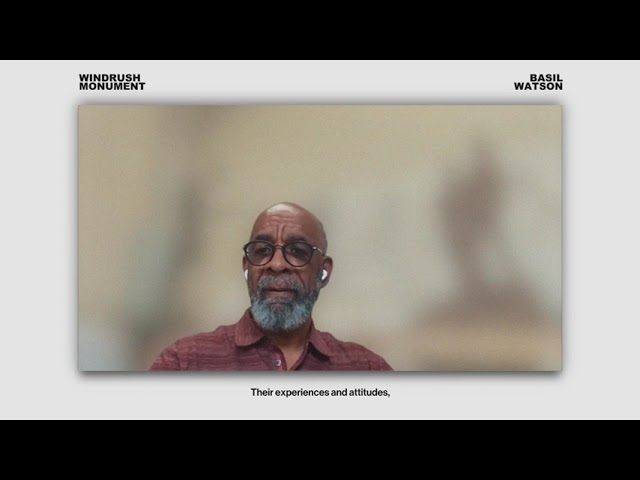 In a statement, Watson said he is 'truly honoured to be chosen' and feels 'privileged that I now have this opportunity to express the aspirations, vision and courage of my parents, who took the long sea voyage to England in 1952'.
'I look forward to bringing my design to life because I know how much this means to the Windrush community,' he added.
Baroness Benjamin said of the sculpture: 'This Windrush monument represents the past, present and future and I hope it will be the catalyst for other monuments commemorating the extraordinary contribution of the Windrush generation to this country.'
The Department for Levelling Up, Housing and Communities said the monument will 'stand as a testament to those who stepped ashore to lay a foundation for their families and their future, influencing and contributing to every aspect of our society'.
Designs by Jeannette Ehlers, Thomas J Price and Valda Jackson also made it to the final shortlist.
These archive photos show the Windrush generation arriving in London.
12 inspiring things to do in London this Black History Month.