October has arrived, which doesn't just mean that Halloween is on its way and Christmas is right around the corner. It means that we're in Black History Month: a run of weeks dedicated to celebrating the vibrant lives, histories and cultures of Black people in the UK. Of course, learning about Black history shouldn't be something we do for just one month a year. But the annual initiative does make October a great reminder to head to Black-led cultural events in London. Want to mark the celebration? From Black-owned food markets to poetry hip-hop nights to exhibitions exploring Black British music, London is stuffed full of events over the coming weeks. Read our pick of the best plays, exhibitions and more.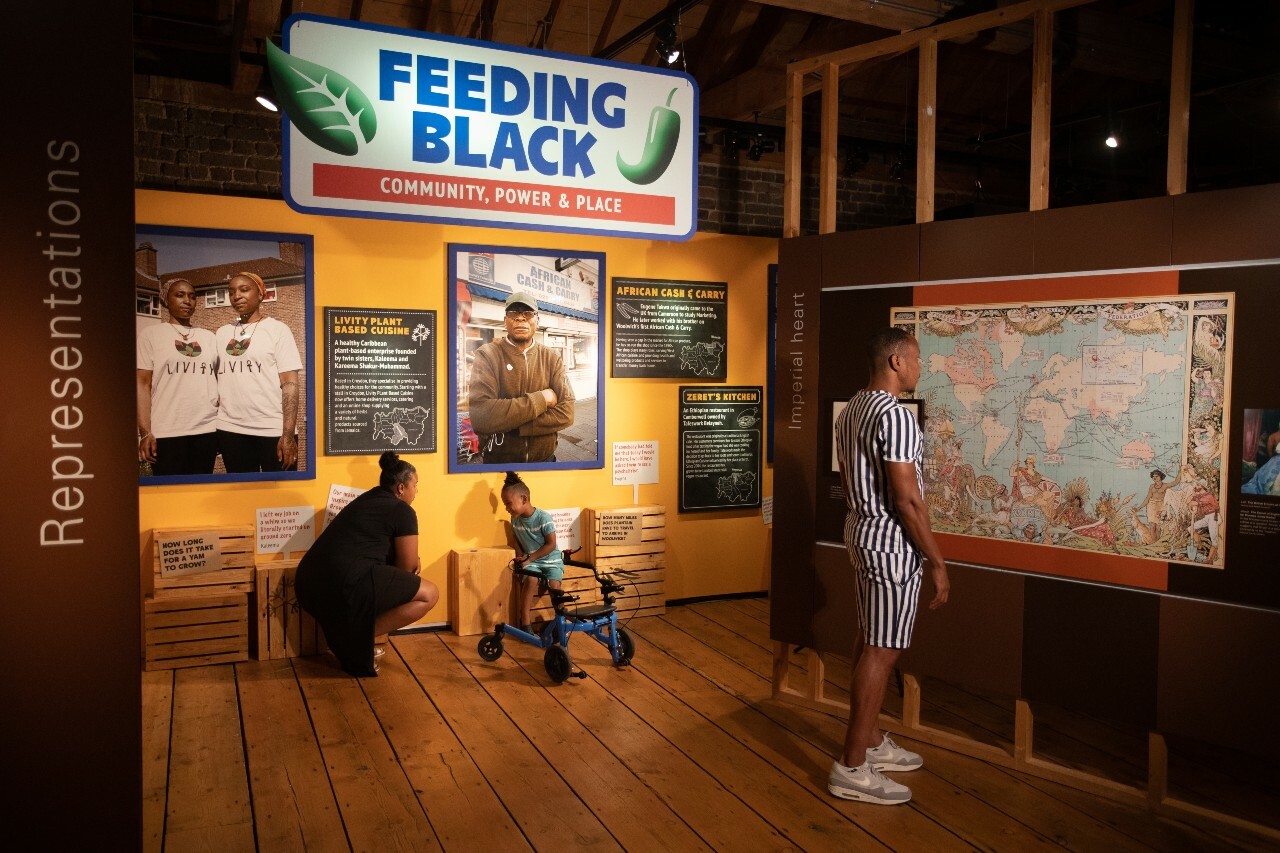 1. Get a taste of what it takes to run a London food business
Curious about the ties between community, food and culture? 'Feeding Black', a free exhibition curated by Aleema Gray, looks into the pivotal role of food in African and Caribbean businesses in south- east London. Immerse yourself in the stories of four enterprises – a cash and carry, a food stall and two restaurants – and the people who run them, via recipes and voice recordings. Museum of London Docklands. Until July 17 2022. Free.
2. Revisit the Black music parties of London's past
It was only in 2008 that the 696 form – the document the police use to decide whether to allow a music event to go ahead – stopped asking organisers which ethnic groups were expected to attend. Before then, it was hard for venues to put on Black music events, so singing, dancing, performing and partying often had to move to private spaces across London: barbers, churches and living rooms. 'Dance Can't Nice: Exploring London's Black Music Spaces' revisits these, through music curation by Adem Holness and installations by artist Naeem Davxs, visitors are taken to bedrooms. Horniman Museum. Until Oct 24. Free.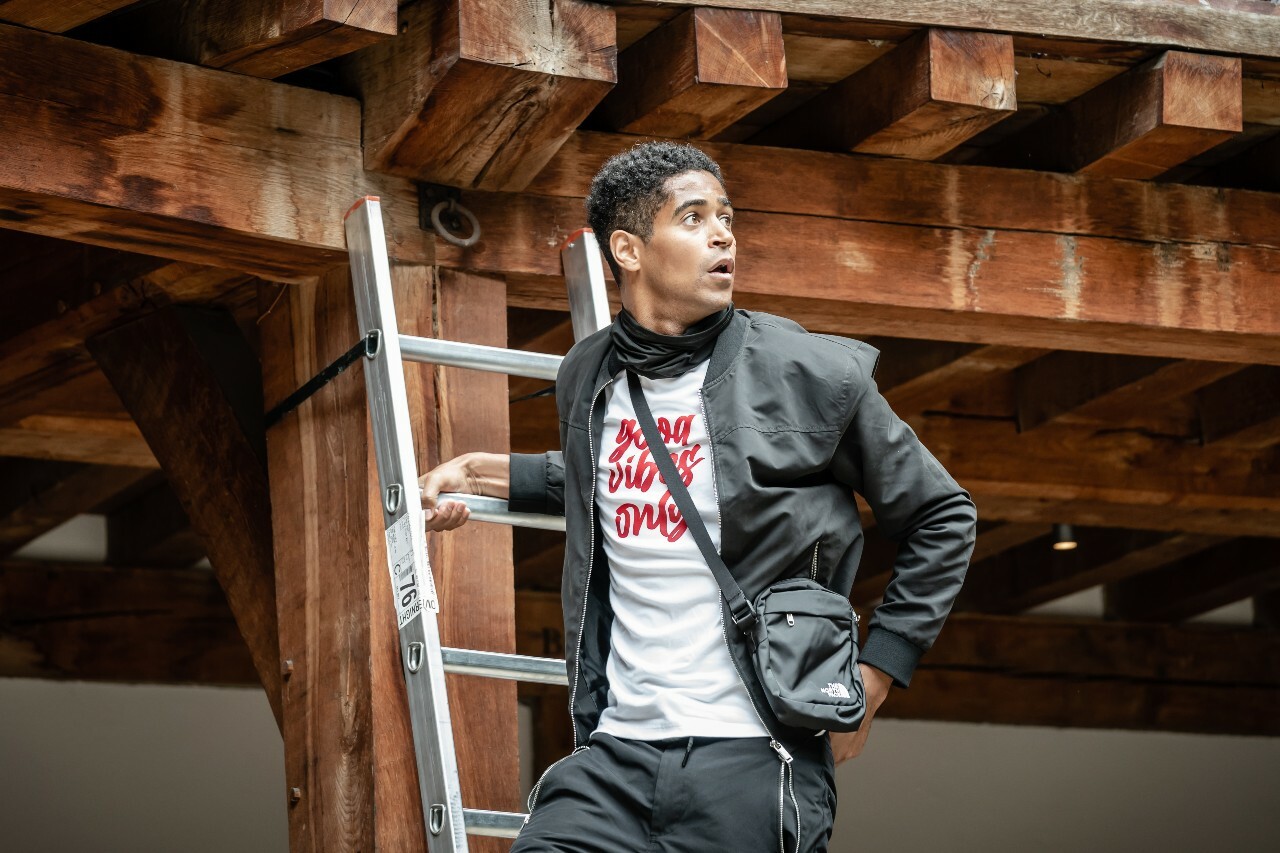 3. Go to a last-chance performance of the Globe's Black-led 'Romeo and Juliet'
Shakespeare's tragic story of two loved-up teenagers from feuding families is one of the playwright's most beloved plays. This production – starring Alfred Enoch ('How to Get Away with Murder') as Romeo and Rebekah Murrell (the National Theatre's 'Nine Night') as Juliet – is enthralling, and its cast is refreshingly more reflective of the capital city than many that came before it. Shakespeare's Globe. Until Oct 17. £5-£59.
4. Watch brilliant ballet from a groundbreaking dance company
Shocked by the lack of professional Black and Asian ballet dancers in the UK, Cassa Pancho launched her own company, Ballet Black, back in 2001. Now, it's home to some of the world's best dancers and puts on some of the most thrilling performances in the game. Pancho is bringing her dancers to Watford this October for a double bill of new works choreographed by Will Tuckett and Mthuthuzeli November. Think: dynamic moves combined with poetry and music, all exploring what it means to be at home and to belong. Watford Palace Theatre. Oct 21. £16.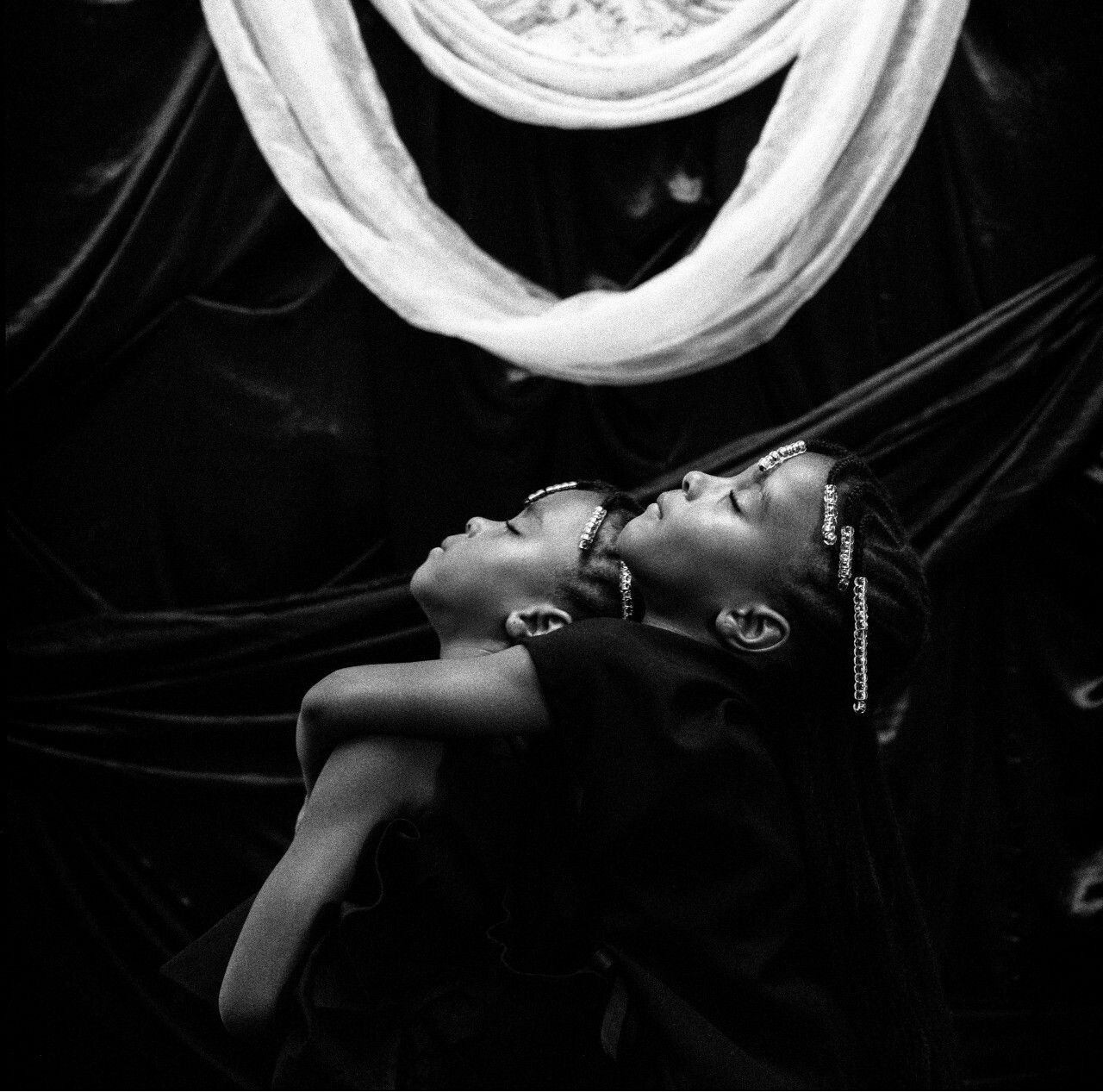 5. See contemporary afrosurrealism through the photographer's lens
The term 'afrosurrealism' was coined by writer Amiri Baraka in 1974. At the time he was using it to describe a movement, led by Henry Dumas, that looked to supernatural and surreal stuff to understand the horrors of reality better. The genre's has a revival recently and, if you want a glimpse of how current artists are dipping their toes into otherworldly vibes, check out 'An Ode to Afrosurrealism'. It's a photography exhibition by Hamed Maiye and Adama Jalloh exploring the spiritual bond between twins. Horniman Museum. Until Nov 7. Free.
6. Fill up at a Black-run food market
Black Eats LDN and Bohemia Place Markets team up every month to bring you some of London's best Black-owned food stalls and artisanal traders at a market right opposite Hackney Central station. Head down to Black Owned Hackney Market for brilliant vegan (and non-vegan) food, sustainably made clothes, gifts and much more. It's the perfect way to support Black businesses and, more importantly, it's a great excuse to go and eat something really delicious. Bohemia Place. Oct 16-17. Free entry.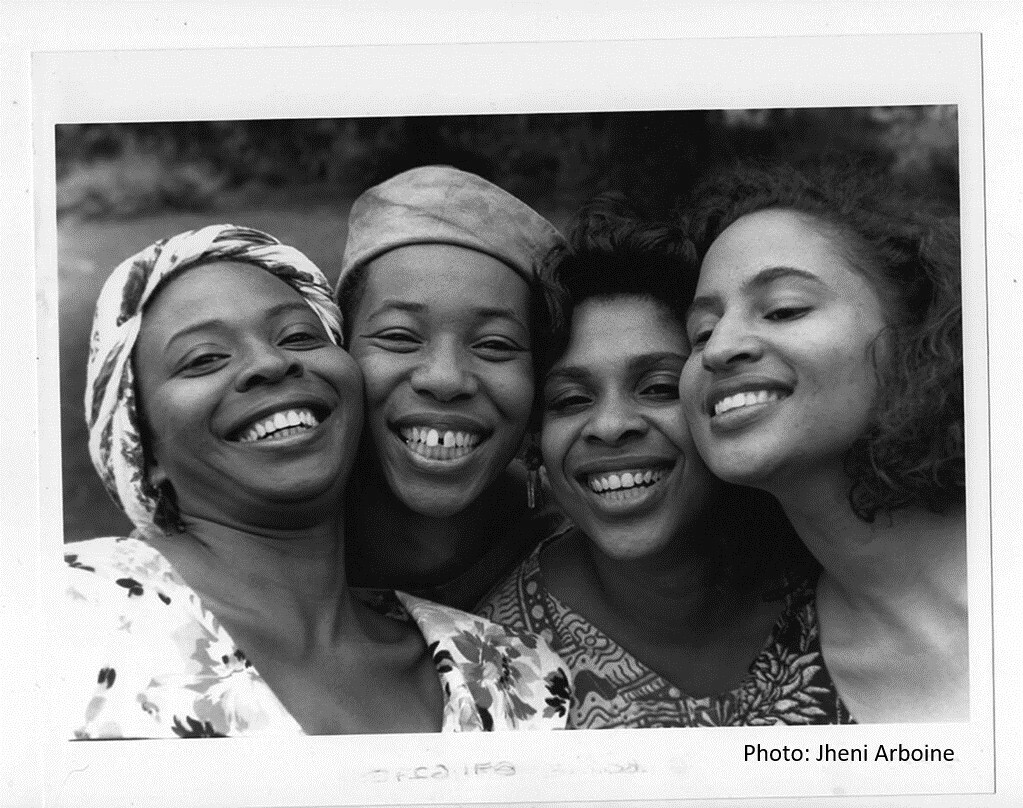 7. Honour the Black female playwrights of the '80s
'Coming Together, Growing Together' is a celebration of the Black British women who created groundbreaking theatre during the 1980s. Groups like Theatre of Black Women, Munirah Theatre Company and Black Mime Theatre Women's Troop used the stage as a space to react to the racism and sexism of the time. The night starts with a screening of 1980s documentary 'Polishing Black Diamonds', about Munirah, and then professor Nicola Abram will give a talk about her book 'Black British Women's Theatre' followed by a discussion. Clapham Library. Oct 30. Free.
8. Go to a party at a library
Poet and playwright Inua Ellams is the guy behind the National Theatre's brilliant 'Barber Shop Chronicles'. He's leading an evening of hip hop-inspired spoken word and music at The London Library. RAP Party will see ten poets and a DJ come together to give you possibly the most exciting time you've ever had in a bookstack. The London Library. Oct 28. £10.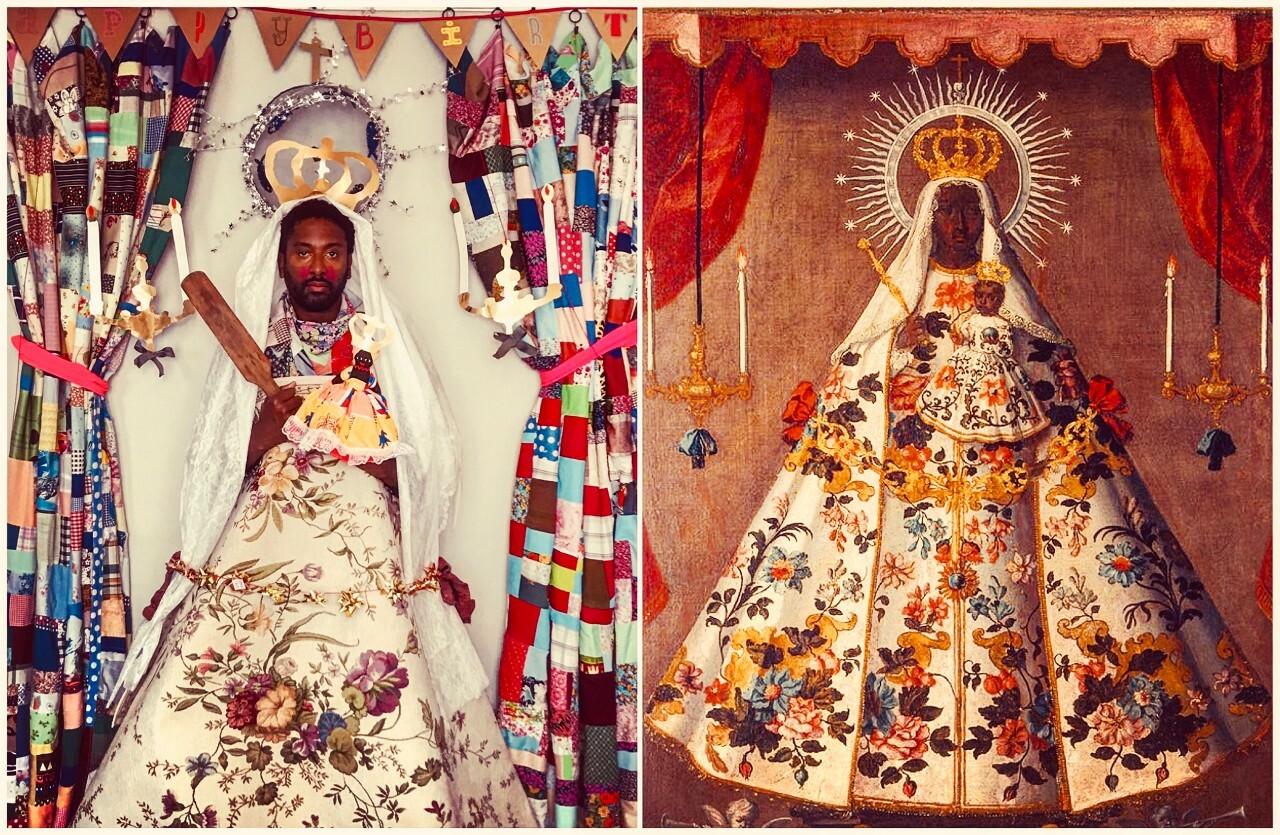 9. See Renaissance art reimagined
When you think about Renaissance art do you mainly picture paintings of white people? Turns out the era actually captured European life between the fourteenth and seventeenth centuries in all its multicultural glory. There are loads of paintings of Black people from the era, both portraits and imagined Biblical subjects. It's this that inspired opera singer Peter Brathwaite to start a project in lockdown for which he restaged Renaissance paintings of Black figures using everyday objects and his own body. Outdoor exhibition 'Visible Skin: Rediscovering the Renaissance Through Black Portraiture' is the culmination of his work. King's College London Strand Campus. Until Dec 10. Free.
10. Watch a vital play about London's role in the slave trade
Written by Winsome Pinnock, 'Rockets and Blue Lights' tells the story of the legacy of transatlantic slavery through the eyes of a young Black actress, Lou, who's preparing for a new role in a film about Victorian artist JMW Turner. Shifting between the past and present in London, it offers up a fresh angle on Britain's slave trade. National Theatre. Until Oct 9. £20-£60.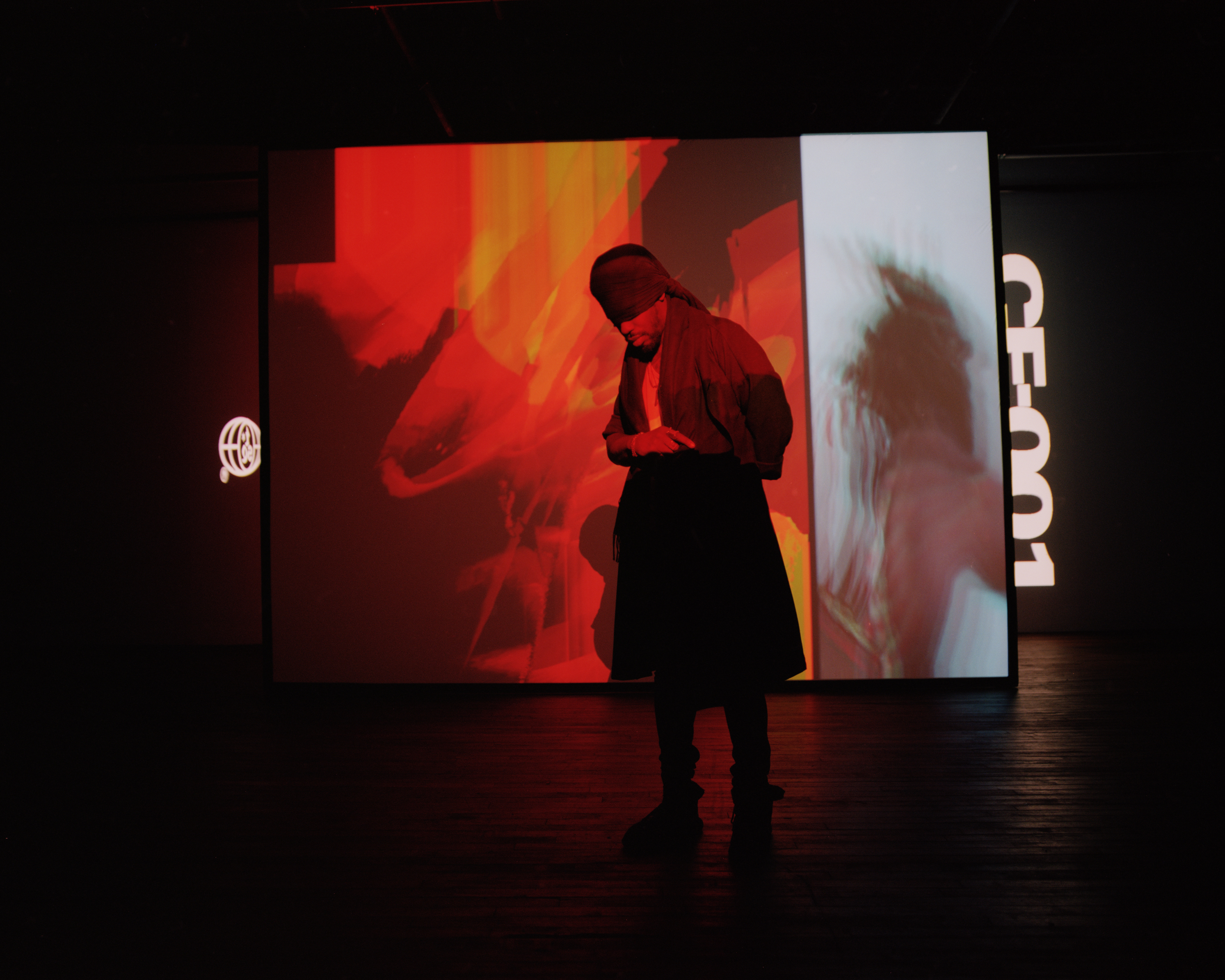 11. Enjoy an audiovisual celebration of Black subculture
Nine Nights is an art, music and creative initiative started amid the pandemic to empower Black artists and fight the impact of lockdown on the nightlife and live music industries. It's taking over the ICA with 'Channel B', an audiovisual exploration of Black futurism. Expect installations that draw inspiration from sci-fi, political satire, pirate radio, dancefloors and diasporic rhythms. Nine Nights describes the exhibition as 'an archive of Black subculture' that considers surveillance, digital autonomy, non-human intelligence and more. ICA. Oct 12-Jan 30 2022. £5, free on Tue.
12. Witness London's Black history come alive online
Can't get to any exhibitions in person this month? Black Cultural Archives has free digital displays for you to peruse at home. The archive – based in Brixton – is the UK's only national heritage centre for preserving African and Caribbean stories. Get a taste of its work with 'Our Journey Our Story', the Sickle Cell Society's first exhibition about the history of sickle cell anaemia in the UK, and 'Defend Yourself, Unity Is Strength' about the Brixton Defence Campaign, an '80s activist group protesting police brutality. www.bcaexhibits.org. Free.
21 awesome things to do this autumn.