Essential information
Average property prices: Flats £390k, houses £700k
Average rent: £800pcm per person
Nearest transport: Tooting Bec / Tooting Broadway
Bus routes: 155, 355, 270, 44, 333, 57, 127
Local MP: Dr Rosena Allin-Khan (Labour)
Tell me about the local tribe
Millennials, families, students, and a long-standing Sri Lankan community come together in Tooting, an area thriving again after years of regeneration.
What's new in the hood?
The last five years in particular have seen major change to both Tooting and Broadway Markets, as well as the high street. Original traders have been edged out by brunch spots and indie shops, but with that comes renewed interest in the places that have managed to stay in situ.
Are there any community groups?
Check @tootingdailyprss on Instagram to get to grips with the area, its new venues and their all-important soft-launch deals.
Where can I grab a morning latte?
Highlights include Graveney and Meadow with its outdoor space, perfect for a mid-morning caffeine break. Or give Mud a go, also along Mitcham Road.
Inside Graveney and Meadow.
Is Tooting family-friendly?
You'll see hordes of children as soon 3.30pm hits. Come September, annual three-day festival Tootopia, brings together local establishments for a weekend of fun for all ages.
What's the nearest green space?
Gorgeous Tooting Common has an athletic track, tennis courts and masses of green space (plus its own little lake). Figges Marsh – closer to Tooting station – is also a great place for an afternoon of local lounging.
What are the supermarket options?
Sainsbury's and Lidl are the big ones, and there's also a smaller Aldi and a Tesco Express.
Is there a market at the weekend?
Both Tooting and Broadway Markets are at the heart of the neighbourhood and open seven days a week. Tooting Market – with its new Yard market filled with fresh traders – is definitely the more impressive of the two, with Broadway Market acting the cool, younger sibling. At both, you'll find small retail spaces with tables and chairs out in the walkways creating a true community feeling, and with live music playing on weekends.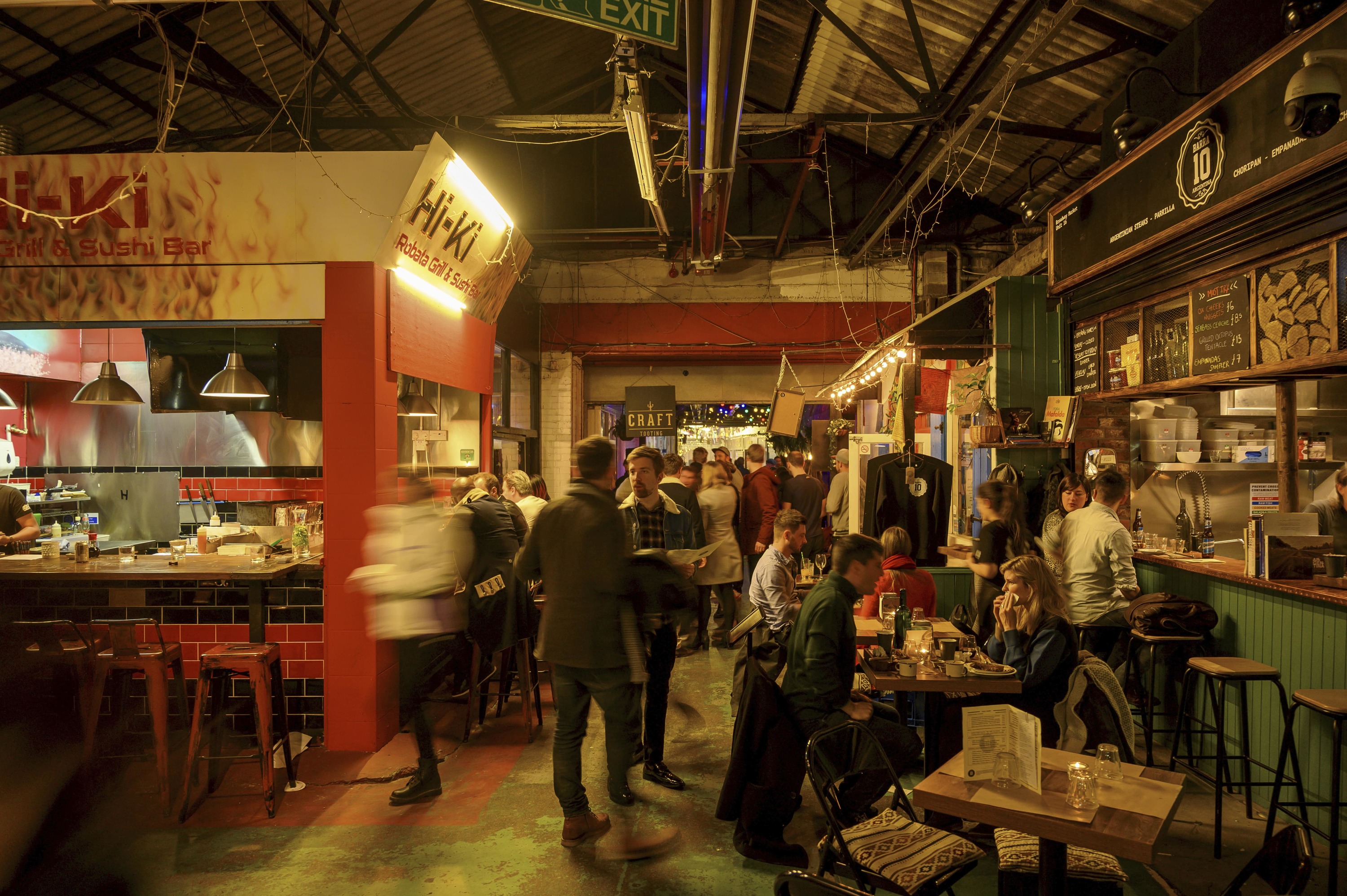 Inside Broadway Market Tooting. Photograph: David Tett
Any takeaway hotspots?
Meza and Chez Vous are best for a Lebanese bite, while Pizzeria Sette Bello is the go-to for Italian chow. Or sample that Sri Lankan influence from one of many curry houses – Dosa n Chutny is a firm favourite.
How about keeping fit?
Tooting Leisure Centre has a pool, gym and classes while there's a weekly park run in Tooting Common if the great outdoors is more your thing. Or get along to Tooting Bec Lido, one of the UK's oldest open-air pools. Tooting Healthy Streets is a new initiative working to get more residents walking and less cars on the road, so fill your lungs in good faith.
Tooting Lido. Photograph: Johnny Greig/picfair
Where's best for a Sunday roast?
You'll want to book ahead at The Gorringe Park – it regularly sells out of its stellar Sunday lunch.