London's best African restaurants
The variety of African food available can be overwhelming, so here are our recommendations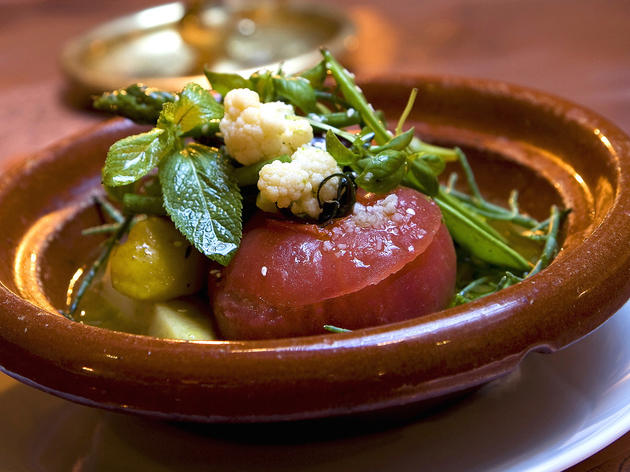 Whether you're looking for a fragrant North African tagine, or East African injera bread topped with spicy stew, you'll find them here. Do you agree with the choices? Use the comments box below or tweet your suggestions.
London's best...
Whether you're looking for a Sunday brunch, or a meaty fry-up – don't miss the most important meal of the day
Read more
There are few meals more comforting than a traditional Sunday dinner. Go on, stuff yourself silly...
Read more
Sponsored listing
So Restaurant
Just around the corner from Brewer Street's stretch of cheap and cheerful Japanese restaurants, So aims for something a little more upmarket. The brightly lit dining room has a polished, contemporary feel, attracting a more mature clientele. The menu features luxe ingredients too – such as foie gras and wagyu beef. But it's not all decadence here; there are also plenty of standard options like chicken yakitori, crisp veg or fish tempura and salmon teriyaki. From the long, curved sushi counter at the front of the restaurant come well-prepared nigiri, maki temaki, chirashi or sashimi – all made with high-quality fish. Check the specials board for less common options. Meat dishes are also worth trying. A generous portion of ibérico pork was charred at the edges and imbued with the sweet, salty savouriness of the miso marinade; it had all the melt-in-the-mouth tenderness that the menu promised. Wagyu beef sashimi, served with pungent raw garlic and soy sauce, was another enjoyable dish. The drinks list includes Asian-inspired cocktails as well as saké, shochu and an ample choice of wine.