London's best African restaurants
The variety of African food available can be overwhelming, so here are our recommendations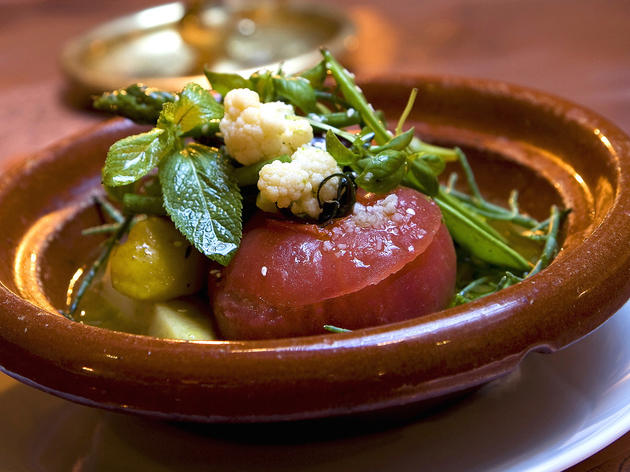 Whether you're looking for a fragrant North African tagine, or East African injera bread topped with spicy stew, you'll find them here. Do you agree with the choices? Use the comments box below or tweet your suggestions.
London's best...
Whether you're looking for a Sunday brunch, or a meaty fry-up – don't miss the most important meal of the day
Read more
There are few meals more comforting than a traditional Sunday dinner. Go on, stuff yourself silly...
Read more
Sponsored listing
City Spice
Sensible Londoners do not usually go for a curry on Brick Lane. If you like the idea of putting yourself at the mercy of the street's unnecessarily forceful jalfrezi hawkers, you are either someone who enjoys the taste of gritty slurry or you are an unfortunate tourist, led astray by lazy guidebook writers. Unless, that is, you're heading to City Spice, which has won a series of food industry awards since a change of management in 2015. The 'award winning dishes' section of their website offers the likes of a rich, creamy chana makhoni – like a korma that's been punched up with lemongrass. A fish thali came packed with more beautiful marine life than 'Finding Dory': full of fragrant, intensely savoury curries. It's not all phenomenal, though: lamb chops arrived blackened to the point of chewiness; and their failure to debone a portion of fried, battered fish made eating it so painful that I gave up halfway through. Overall, though, it's a lot better than you'd usually expect from a Brick Lane spice merchant.