Heads up! We're working hard to be accurate – but these are unusual times, so please always check before heading out.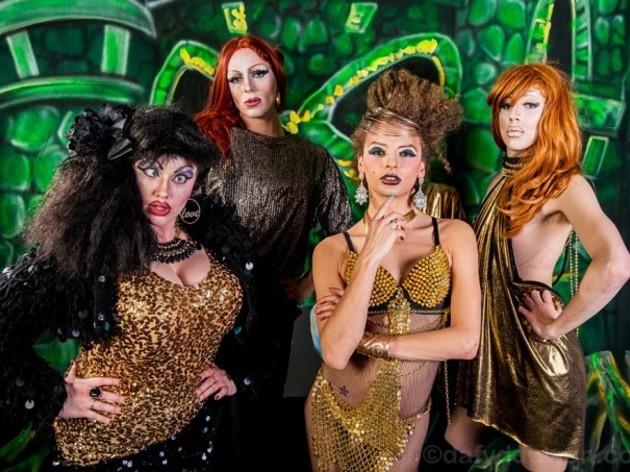 1/26
A is for all creatures great and small As the poet said, you and me baby ain't nothin' but mammals. In which wild spirit we begin our survey of London sex. After all, who really wants to sleep with someone preeningly perfect when you can cop off with a bunch of perfectly imperfect people instead? Less 'Made in Chelsea', more 'Made in Nando's'. Head east, then, to Kinky Salon. The non-profit, volunteer-run sex-optional party welcomes every sexuality, disability, body shape and relationship status. The only expectation is that you get into the swing of the fancy dress theme.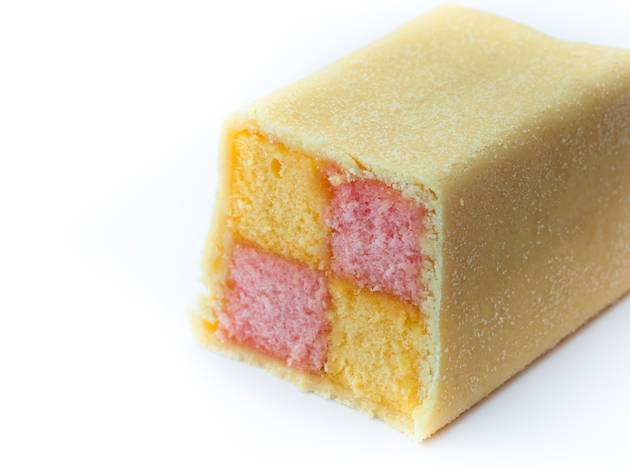 2/26
B is for Battenberg Or butt plugs. Or why not Battenberg and butt plugs? Both are on the table at Coffee, Cake & Kink – a social enterprise with a mission to spread sex-positive values throughout London. In other words, if it's safe, legal and consensual, CCK wants to celebrate it. Now, thanks to a successful Kickstarter campaign, it's about to open a high-street home. Coffee, Cake & Kisses will be the sort of café where you can talk about squelchy stuff to your heart's content. No doubt the cakes here will be very moist indeed.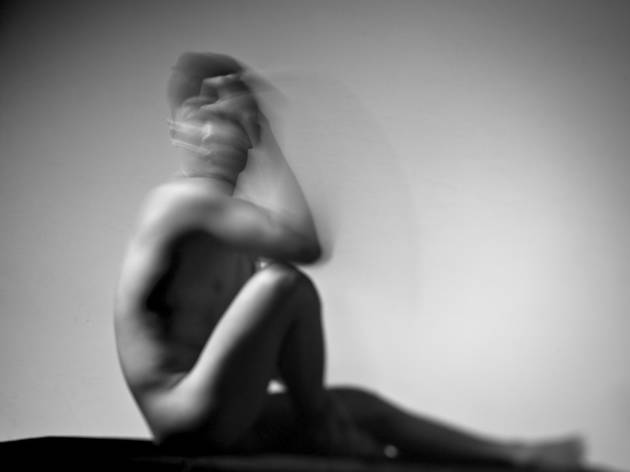 3/26
C is for CFNM. Or Clothed Female, Nude Male A CFNM party – check out Domina Parties for starters – is a chance for dominant females to enjoy dressing up in fetish gear, and puny naked maggots to, well… enjoy being puny naked maggots – all in a domestic setting. Let's hope they turn the heating up nice and high. Photo: Hen3k Hen3k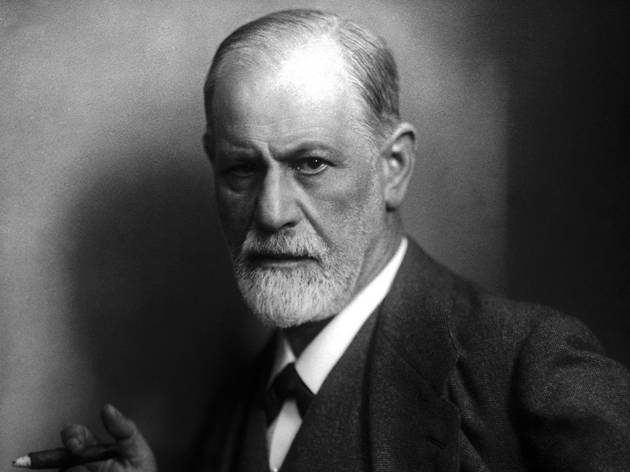 4/26
D is for daddy issues You've got some, right? Or maybe you fancy your mum a little bit. 'Don't worry,' Freud would say, 'it's just your id talking.' Find out more about the power of the libido, as well as Sigmund's own saucy side, at 'Freud and Eros: Love, Lust and Longing', the exhibition at Hampstead's Freud Museum (until March 2015).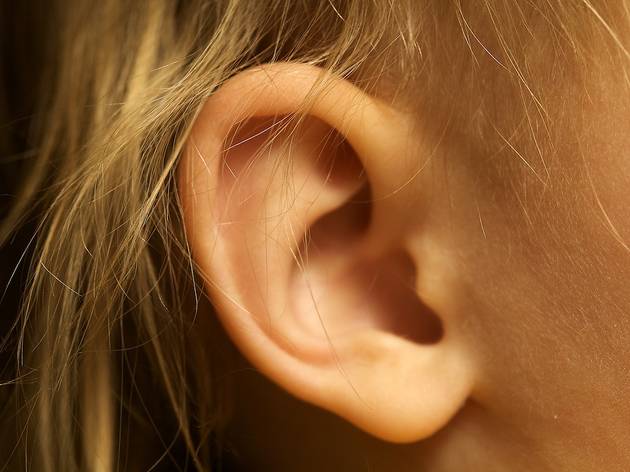 5/26
E is for eargasm Hear all those sloppy sounds in high fidelity! Brand new Ladobi Erotic Film Earphones enhance female and male moans and groans and have 'cushioned eartips' for comfort. Mmm, 'cushioned eartips'. Yours for £29.99. Photo: Travis Isaacs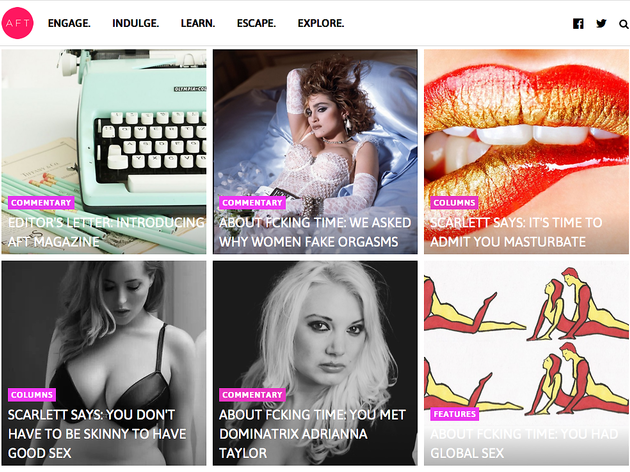 6/26
F is for FCKING A sex magazine for women? It's About FCKING Time. No, really, that's its name. This new website aims to help Londoners have the best possible sex in the city, with details of courses, sex events, parties and shops. Start with the dos and don'ts of choosing your first ever dildo.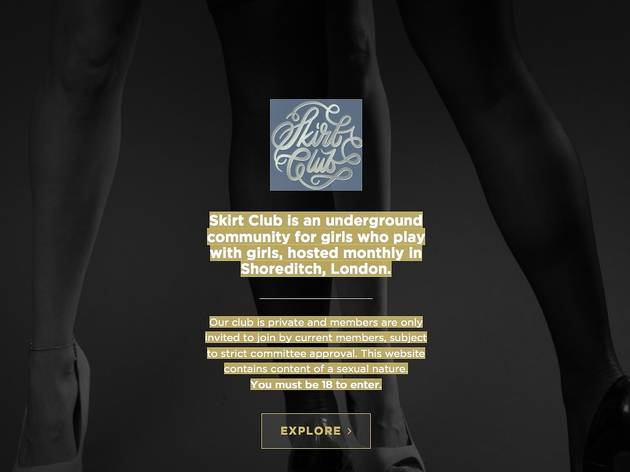 7/26
G is for girl-on-girl Shoreditch soiree Skirt Club is the superlative example of a growing trend: exclusive London members' clubs that do not admit male members (in any sense of the word). These get-togethers cater for London's female bisexual and bi-curious elite, meaning they're more about satisfying latent Sapphic desire than reading The Telegraph with a glass of Glenlivet.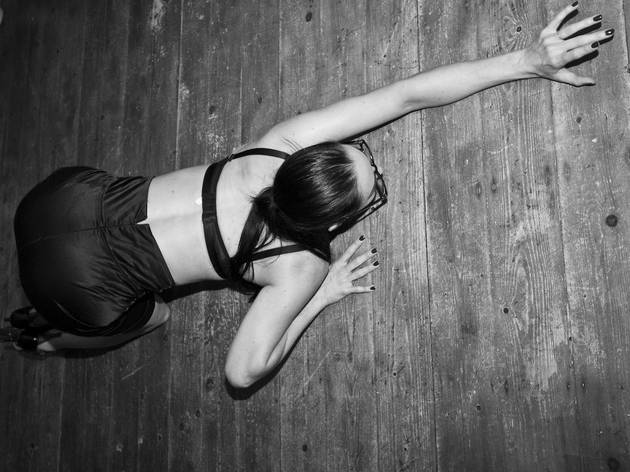 8/26
H is for 'House Fees & High Heels' Workplace culture is still important even if you do your job in the buff. Hence the East London Strippers' Collective, who aim to start conversations about industry standards. If you want 'A Stripper's Perspective', just make your way to one of their semi-regular events. Photo: Anslem Burnette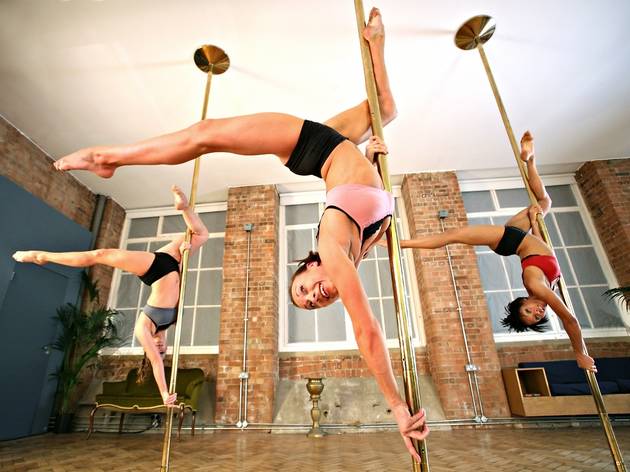 9/26
I is for Iron X It might sound like an oven cleaner (and a good one at that) but the Iron X is actually one of the toughest moves for a pole-dancer to pull off. Polepeople have been teaching men and women to writhe around a rod since 2003. With studios in Shoreditch, Angel, Covent Garden, South Kensington, Pimlico and Notting Hill, there's no excuse not to have a go. Then head home to sort out that mucky oven! Photo: © Charlotte Wiig for Polepeople DVD
10/26
J is for 'Justine' Held in Hoxton on the last Thursday of every month, The Erotic Book Club is a self-proclaimed 'small gathering of pervs who devour and discuss the naughty masterpieces of literature'. We admire their honesty. Foregoing Mills & Boon, previous novels up for discussion have included 'Justine' by the Marquis de Sade, 'Snuff' by Chuck Palahniuk and 'House of Holes' by Nicholson Baker. Watch out for sticky pages. Photo: Moyan Brenn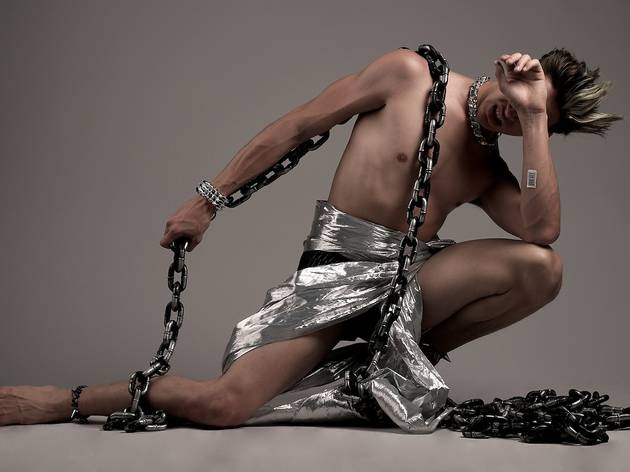 11/26
K is for 'Kneel before your mistress!' Male slaves pour the wine, pamper feet and crawl around on their hands and knees. Paradise? Nope. This is Club Pedestal, playground for dominant women and their worshippers. If you'd like to take your CFNM antics out of the house, this is one of a burgeoning number of fetish fiestas, and the bash at Vauxhall venue Fire is – typically – all about men ceding control. Apply to become a 'house slave' if you dare, and get a smart red collar – and a smart red bum to boot. Photo: dualdflipflop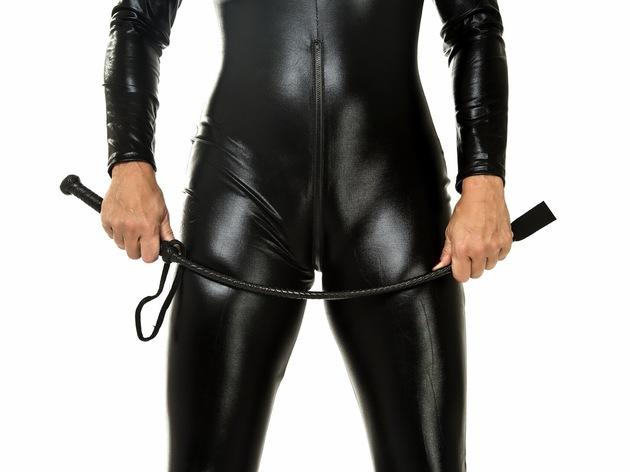 12/26
L is for latex You don't need to be locked in a cage, wearing a gimp suit and drinking out of a dog bowl to know that the fetish scene is big in London. Latex, it follows, is so hot right now. If you're into it, you should consider investing in one of Atsuko Kudo's groin-grabbingly sexy catsuits or dresses, as modelled by Lady Gaga (who wore her red rubber gown when she met the bloody Queen!) and Madonna. Visit the shop in Islington and look out for Madge… or even Her Maj.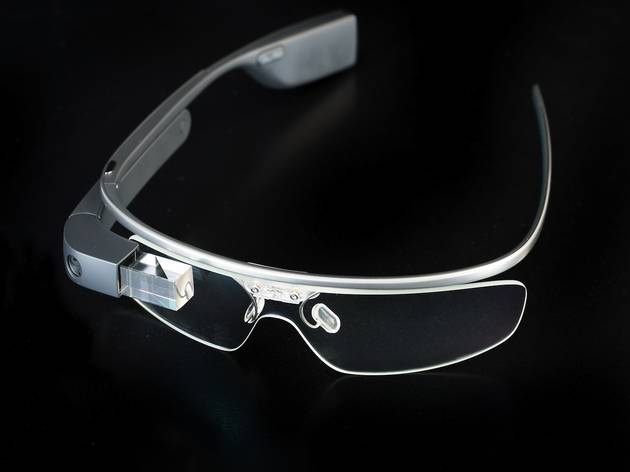 13/26
M is for money shot Glance, an app for Google Glass, allows you to not only film your lovemaking but also see it from the other person's perspective. Weird? Or the new normal? Given the amount of celebrity bonking vids now clogging up the net, it feels like we've reached sex-tape saturation point. Soon we'll be so bored by other people's sex lives, we'll have gone back to watching 'The Apprentice'.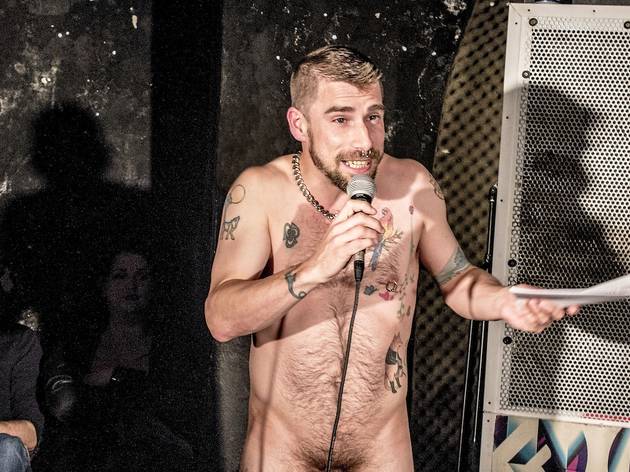 14/26
N is for nude readings Here's a tip to make that Jeffrey Archer novel more interesting: suggest it for Naked Boys Reading, a bi-monthly nude literary salon at the Ace Hotel. The Shoreditch event features performances by 'beefcakes, bears, twinks, otters, butch femmes, sissy sluts, boys next door with an exhibitionist streak and lovers of naturism with a well-endowed library'. No Archer then, we take it?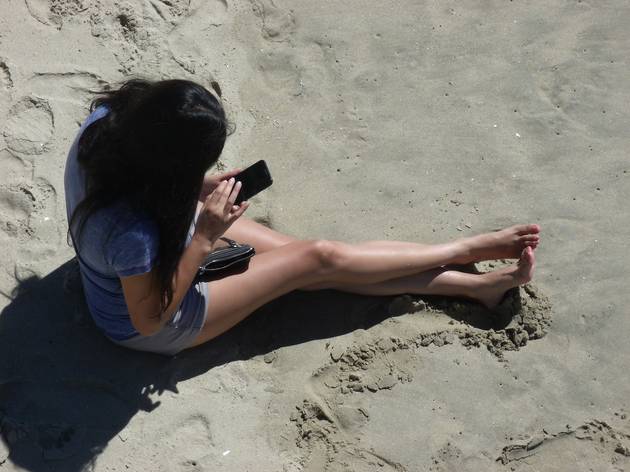 15/26
O is for OMG, OMG, OMG… Tinder, London's most popular dating app, is a bad habit – we all know this. Yet we can't resist. We share saucy details and naughty fantasies, and before we know it we're exchanging explicit messages with a complete stranger at 3am. It's hot and spontaneous and you feel a bit dirty (because you're on the night bus eating a kebab). Then, when it's all over, and you're panting like a dog in a hot car while nursing a sprained thumb, you think to yourself: Maybe just a few more matches before bedtime? Photo: Robert Huffstutter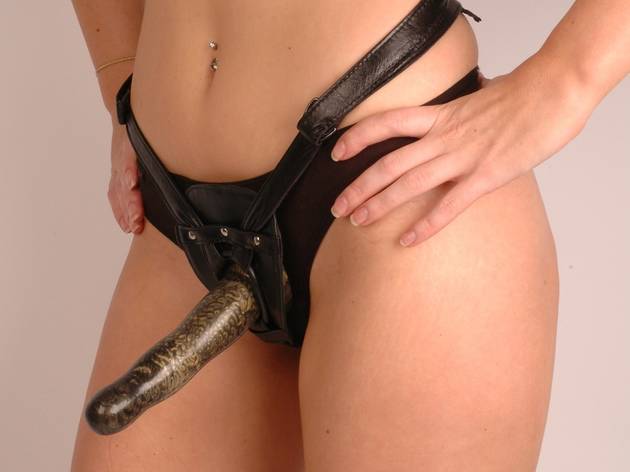 16/26
P is for pegging Pegging is when a woman shags a straight man with a strap-on. If that sounds like your cup of tea, and you'd like to find the male G spot (hint: it's up his bum), head to the women-only Strap-on Erotic Class (£25) at the unintimidating Sh! sex shop in Hoxton; girl-on-girl activities will be covered too.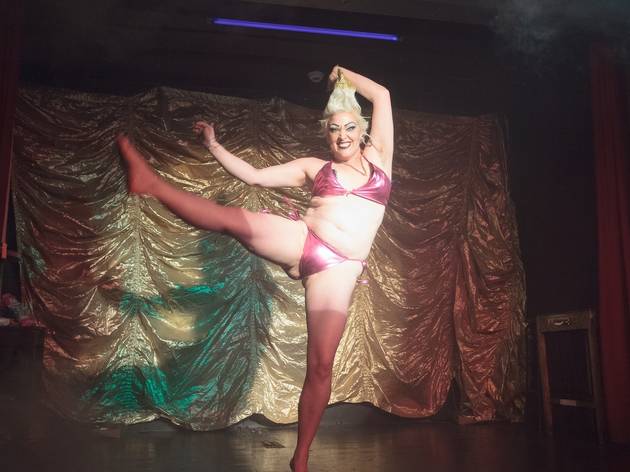 17/26
Q is for Queerlesque Like your burlesque with a short, hard-hitting lecture about depression on the side? Then check out 'Save Rubyyy Jones' at the Royal Vauxhall Tavern. Jones is a Canadian who promises 'Sex Education through Queerlesque', and her shows feature sex-ed games and instructional songs about consent. Not straightforward, then, but all the better for it. Photo: Gareth Dutton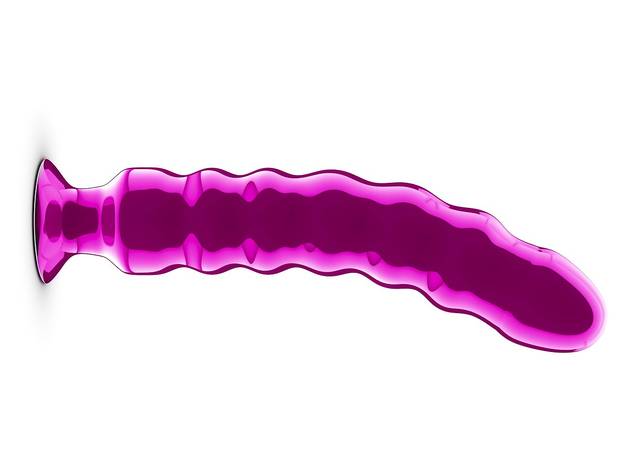 18/26
R is for really, really big As in, 'Look at the size of that dildo!' – a common reaction to the goodies on display at Soho institution Prowler. Soho might have become more gentrified, but it's still the nexus of gay sex in London, and Prowler is its beating heart (or should that be throbbing head?). Pop into the eye-poppingly well-stocked sex shop for your next body harness, prostate-massager or cock ring.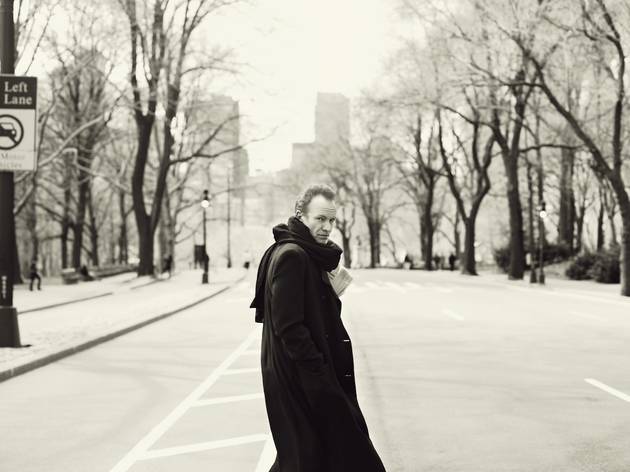 19/26
S is for swing like Sting When Sting extolled the virtues of tantric sex way back in the '90s, his claim to have had a seven-hour bonk had men all over the world feeling a bit premature. They needn't have. Tantra – a form of ancient Indian ritual – is about more than just orgasmic marathons. Think less PIV (penis in vagina) sex and more harmonisation with your sexual self. At the recommended Diamond Light Tantra centre in Highgate, you can learn the benefits of communication, meditation and massage – and, yes, get some first-class shagging out of it. Photo: Jason Bell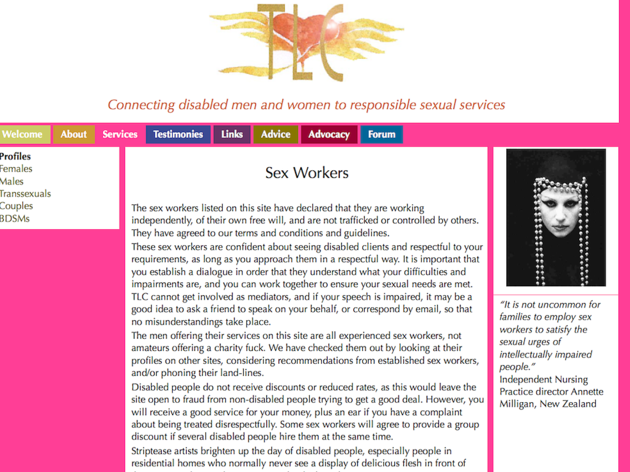 20/26
T is for trophy The Sexual Freedom Awards celebrate sex workers and their dedication to marginalised members of society. It's a charity event: all funds go to the Outsiders Trust (which helps disabled people gain confidence in bed and find partners) and the TLC Trust (through which disabled men and women can access sexual services). Sex work might be a contentious issue, but be assured this isn't a sleazy do – even if the trophies happen to look like golden, flying penises.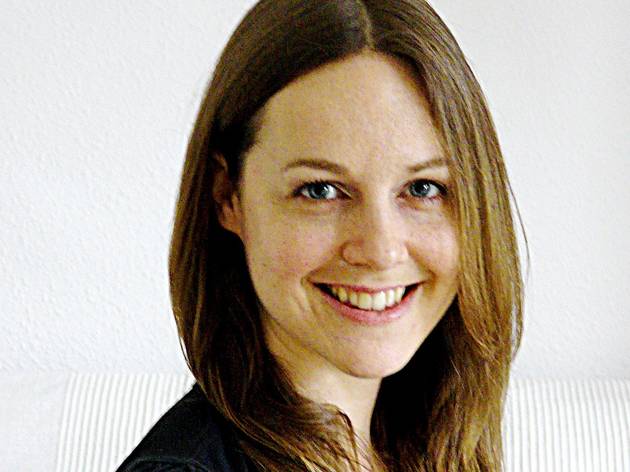 21/26
U is for Uta The author of 'Sexercises for Your Love Muscle' (that's it, we're sold), Uta Demontis is one of London's foremost sex and relationship coaches. Join her to learn the benefits of 'jade egg' exercises, designed to strengthen women's pelvic-floor muscles. You can get fit for sex, both mentally and physically, then go at it like Mr and Mrs Motivator.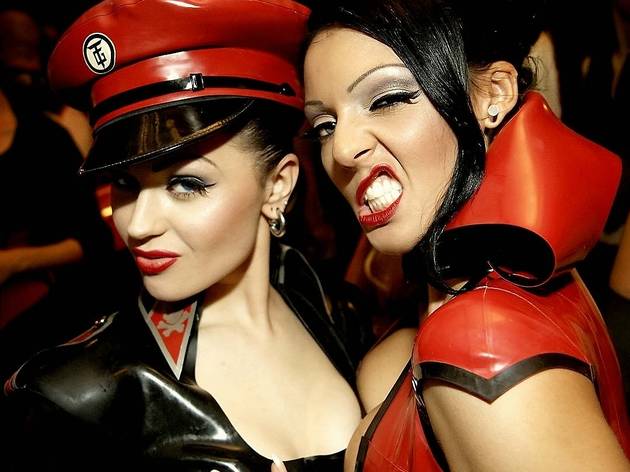 22/26
V is for 'vanilla gateway' The world's largest fetish club, Torture Garden is what makes our city the global capital of kink. Known to those more deeply embedded in the scene as 'the vanilla gateway', Torture Garden parties are held at venues including Angel's Electrowerkz club and Elephant & Castle's Coronet Theatre, and they cover everything from full-on fucking to medical play involving speculums. Go with an open mind, dress up and join in. It might just change your life.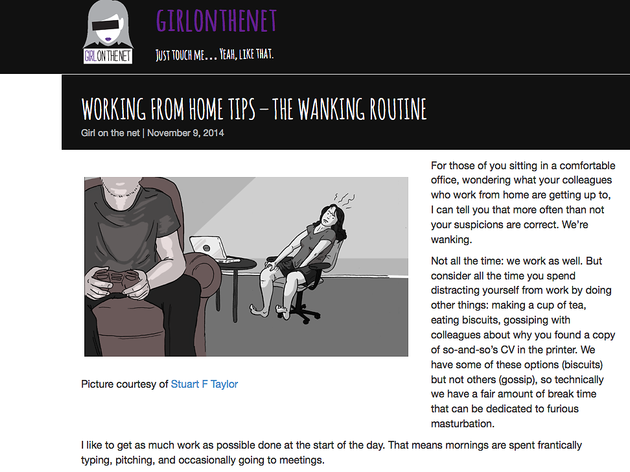 23/26
W is for World Wide Web Interesting fact: there's a lot of sex on the internet. If you want the really good stuff, though, we recommend London sex blogger Girl on the Net for cerebral yet knee-tremblingly arousing erotic musings, including real-life sex stories and reviews of the latest sex toys – with audio files to help listeners measure the pleasure. Phwoar-somely entertaining.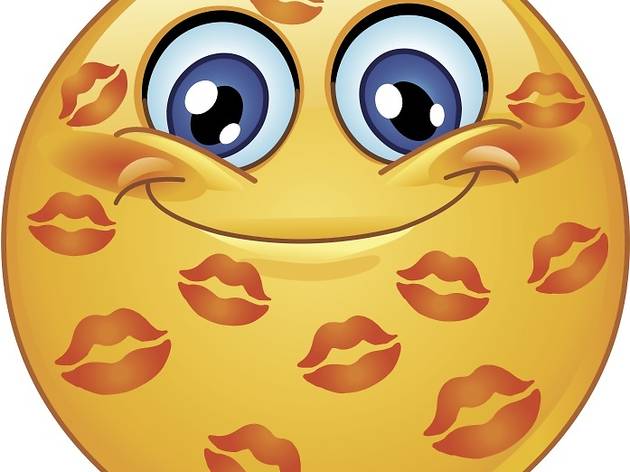 24/26
X is for X-rated emoji Smiley faces are all well and good, but why not say it with boobs? Texticle is an app that allows the user to send 'adult' emojis including breasts, condoms and G-strings. Don't you just love living in the future?
25/26
Y is for 'Yes! Yes! Right there!' Did you know your bum cheeks have a sweet spot? That's why Mistress Max Absolute is on hand at high-end smut emporium Coco de Mer to teach the basics of bashing your partner on the arse with a flat implement. Spanking Skills – one of the many erotic salons at the Covent Garden shop – is a two-hour class exploring spanking history, technique, safety and aftercare, leaving you fully prepped to consensually beat your dearest 50 shades of pink. Photo: Andy Pixel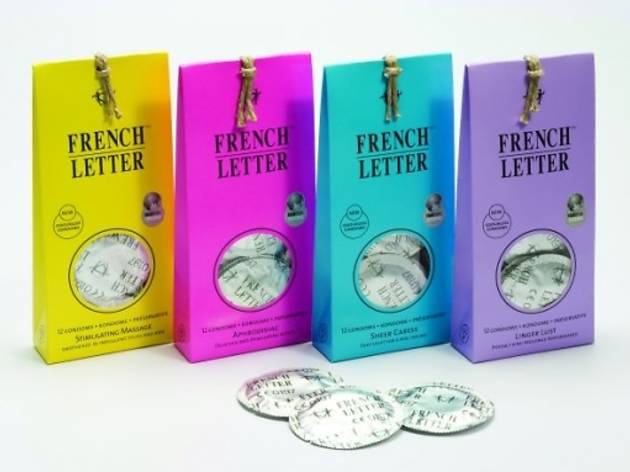 26/26
Z is for ze Germans We end in Germany, home of the finest condoms your or your partner's John Thomas will ever wear. Don't be fooled by the name: French Letter condoms come from across the border. They're made only with latex harvested by sustainable and Fairtrade producers. The company also offers vegan and organic prophylactics. So, before intercourse, you can intone in your best M&S ad voiceover: 'This isn't just a fuck, it's an organic, vegan, Fairtrade fuck.' Then lie back and think of the farmers.
The A-Z of sex in London
Looking for a good time? Whatever your pleasure, you'll find every kind of kink in our London sex directory
Read more sex and dating features
Support Time Out
We see you're using an ad-blocker. Ad revenue is Time Out's main source of income. The content you're reading is made by independent, expert local journalists.
Support Time Out directly today and help us champion the people and places which make the city tick. Cheers!
Donate now