London's best free fitness classes
Keeping fit needn't cost a fortune – drop into one of London's many free exercise classes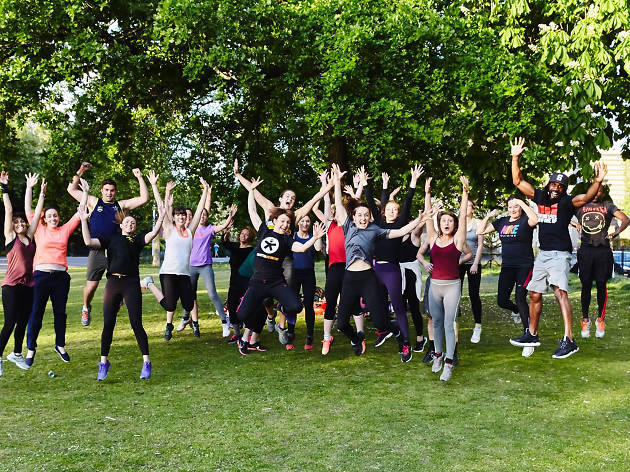 You don't have to splash out on a pricey gym membership in order to get in shape. From running clubs to yoga workouts, there's all sorts of free exercise classes taking place around town. Interested? Discover the best free exercise classes in the capital here...
RECOMMENDED: More fun ways to stay fit in London
Free exercise classes in London
Things to do, Sport events
Various days and times
If you're on Brick Lane, duck into the new-ish Adidas Studio to enjoy a selection of weekly women-only fitness classes. The Adidas Studio runs a range sessions, from yoga to running to boxercise, which are hosted by their array of fitness ambassadors. All classes are free and can be booked through a chatbot on Facebook Messenger (welcome to the future, btw). See more details here.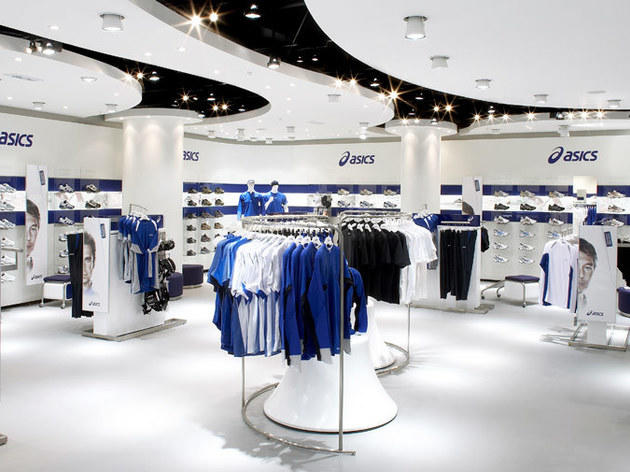 Shopping, Sport, health and fitness
Social run in Hyde Park, Monday at 7pm
Bootcamp in Marble Arch store, Monday at 8pm

If it's a scenic run you're after, Asics' 7k social run through Hyde Park takes place every Monday, leaving from their Marble Arch store. If it's drills and conditioning that you prefer however, their bootcamp (taking place straight after the social run, so back to backing is an option) focuses on strengthening, preventing injury and improving the efficiency of your run.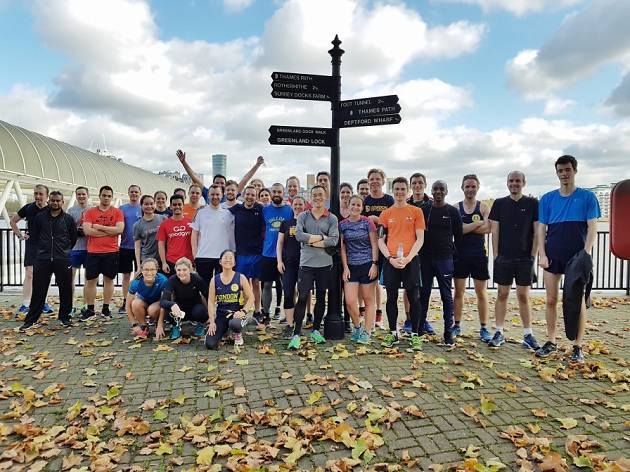 © London City Runners
Tuesday and Thursday at 7pm, Sunday at 11.15am

London City Runners in the biggest free running club in the capital. But it's not just its size that the club boasts about – City Runners is proud to welcome every type of runner, from total newbies to veteran marathoners. Runs take place three times a week (Tuesday evening, Thursday evening and Sunday morning), starting at the Marquis of Wellington on Tooley Street, right next to London Bridge station. There are three different speed groups at each session, so every level is catered for here. See more info here.
Various branches, days and times vary
There's a lot more to a Lululemon shop than just covetable exercise gear. Many of their London stores, including the flagship in Covent Garden, King's Road and Spitalfields, host both a weekly run club as well as instore yoga sessions, all for free. All abilities are welcome for both too. Classes, days and times vary at all branches, so call up your local branch in advance booking info.
Various branches, days and times vary
If you've clocked a solid posse of runners breezing through King's Cross, Battersea Park or Niketown in the evening, you've probably spotted NRC – Nike's free run club. The clubs, hosted by Nike's own buff coaches, are open to anyone who wants to learn how to run like the pros. Alternatively, there's the Nike Training Club for all fitness levels, covering interval training, core workouts and cardio drills. It's not one for guys, though – the classes have a women-only policy.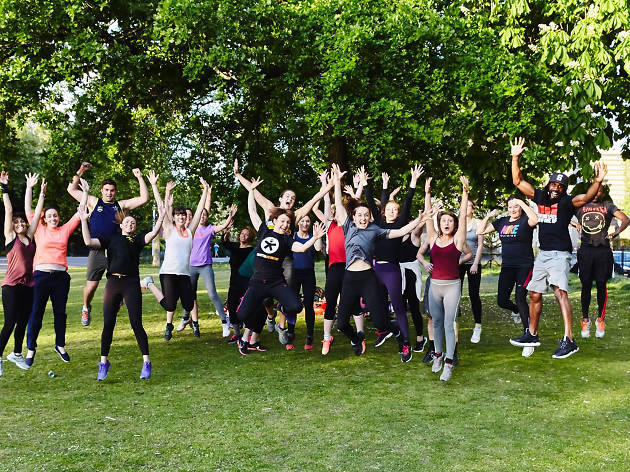 Various locations, days and times vary
The next time you just want to 'turn up and tone up', head to Our Parks – that's the motto of this brilliant initiative that works with local communities to bring free fitness group classes across the city. They're led by qualified instructors and you can join anything from BoxFit at the Olympic Park to yoga in Victoria Park – just remember to register online and book ahead.
Covent Garden and Richmond stores, various days and times

Reebok's Fithubs, which are located in the Covent Garden and Richmond stores, run freebie workouts every week. The nature of the each class varies day to day and store to store, so do enquire at your local Fithub for an upcoming timetable. Whatever you choose, just expect to sweat (a lot).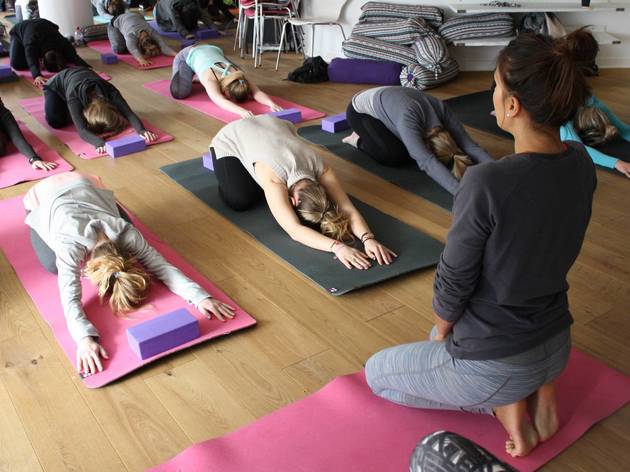 Various branches, days and times vary

With over 70 classes to pick each week, it's no wonder yummy mummies flock to Sweaty Betty to keep their fitness on track. But to sign up for a class, it's fastest fingers first – places can be booked up to a week in advance so simply register online and keep your eyes peeled for a free spot.
Shopping, Sport, health and fitness
Various branches, days and times vary

Running can be a lonely old slog. Sweat Shop's run clubs, held at branches across London, aim to make it a little more sociable. We'd recommend this for more experienced runners – the entry level distance is 5K – but a pace keeper at the back means you won't be left lagging behind. Each session logged earns you a stamp which can be redeemed against products in store, like a cardio Boots card.