Talking Shop: Alexandra Shulman
The editor of Vogue shares her shopping anecdotes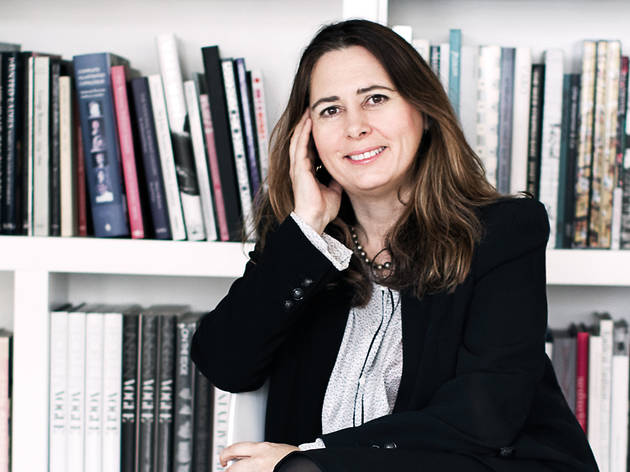 Have you ever worked in a shop?
I worked in a delicatessen called Justin de Blank when I was 16 until I cut my finger and bled all over the smoked salmon.
Are you extravagant?
It depends on who is asking.
What do you take the biggest pleasure out of blowing cash on?
I have never regretted buying any pictures that I have but I love buying new clothes.
Do you prefer to buy products or experiences?
Very little beats leaving a shop with a carrier bag stuffed with a new purchase.
Do you like a bargain?
I try and believe that almost all my buys are bargains of some kind or other.
Do you visit London's markets? Which are your favourites?
I have spent a huge amount of my life in the Golborne Road and
Portobello Road markets
. I love the mix of bric-a-brac, food and people.
Would you rather spend money on body or home?
I definitely prefer spending money on my home to my body.
Is there a store in need of a sort out? One you'd love to make-over?
I've always thought it could be fun to get hold of
Marks & Spencer
.

What is good and bad about shopping in London?
There is nothing bad about shopping in London. The range is better than any other city and you can find everything you want.

What has been your best purchase?
A large painting of Nairobi station by my friend Pandora Mond which now hangs in my kitchen.
Your supermarket of choice?
Waitrose.
Sponsored listing
Greens of Highgate
An independent florist and greengrocer run by Mr and Mrs Green, which is conveniently located on a corner between Highgate High Street and Waterlow Park. The couple stock all kinds of fruit and veg – from your standard carrots, garlic and grapes, to artichokes, papaya and more – as well as flowers by the bunch or a single stem. All the produce is sourced from Britain where possible, the couple assure, and if you're not quite sure what produce you fancy this week, you can order a fruit and veg box full of surprises. Fruit baskets, hampers and bouquets for weddings, funerals or other events are also available. Delivery is free to the N6 area, but Greens will also deliver further afield for a price.
Venue says: "Our new website has launched! Shop online for delicious fruit, veg, flowers and gifts. Use code 'Greens17' for 10% off your first order."