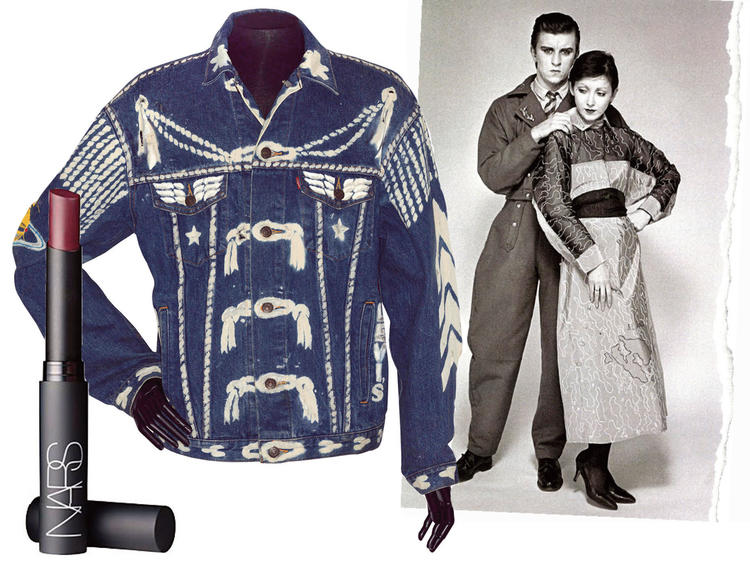 Steve Strange photo © Derik Ridgers
New Romantic
1979: As punk died, androgynous Bowie fans glammed up
Personified by
Adam Ant, Steve Strange (pictured).
Catchphrase
'Excess yourself!'
The look
Back-combed hair, pale complexion and lashings of eye make-up and blusher.
Top three tunes
'Das Model', Kraftwerk; 'Life in Tokyo', Japan; 'Fade to Grey', Visage.
Essential accessories
Purple lipstick, a bellboy jacket, ideally customised by Vivienne Westwood (pictured). Haunts St Moritz, The Blitz, Planets.
Seminal moment
Bowie's 1980 'Ashes to Ashes' video featuring Steve Strange and various Blitz club regulars.
Designer heroes
Zandra Rhodes and Vivienne Westwood.
The look lives on
The New Romantic style continues to inspire make-up artists such as Pat McGrath. Go for Nars's Volga lipstick, £18.50 (
www.narscosmetics.co.uk
).