Heads up! We're working hard to be accurate – but these are unusual times, so please always check before heading out.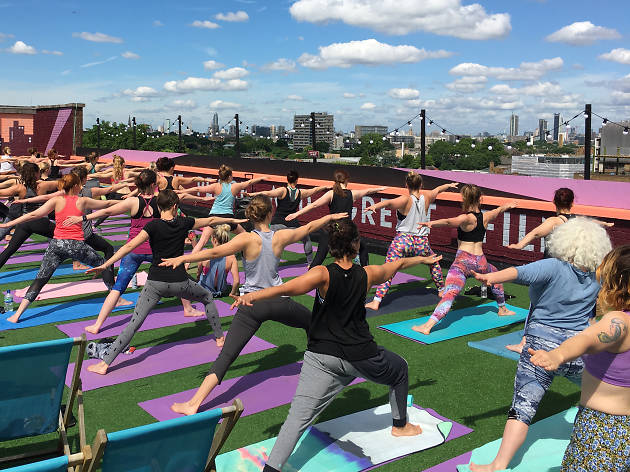 Outdoor exercise classes in London
Work out al fresco-style at London's best outdoor exercise classes
Looking at the sunshine through the window of the gym is just depressing, especially with all the lush green space that London has to offer. Instead, sign up for one of these outdoor exercise classes to get a breath of fresh air while you work out.
Whether you're a gym bunny, a bendy yogi, or hardcore into HIIT, check out our pick of great outdoor activities in London to help get your body moving and your heart pumping. Ready to get sweaty in the sunshine? Turning away from the treadmill has never sounded better.
RECOMMENDED: Our guide to outdoor London
Great outdoor exercise classes
A flying trapeze school that sets up two camps for the summer - one in Kensington Gardens and the other on the north-west side of Regent's Park. Expert acrobats teach all sorts of fancy tricks on the highly strung bars, and even beginners are aiming to be 'caught' by the hands of a (trustworthy) instructor by the end of their two-hour session.
Atten-shun! British Military Fitness boot camps aren't for the faint-hearted. A 'civilian-friendly' version of the regimes used by the British Army, Navy and RAF, these sessions mix bodyweight exercises (press-ups and squats) with running and games. Be prepared to sweat. A lot. Find a class near you here.
Let go of all that rush-hour rage and work on your downward dog at Yogarise up on Bussey Building's roof. The sessions take place weather-permitting, so you won't have to stick it out in the pouring rain, but you might be in for an unintended hot yoga class if London's hit by another heatwave. Find out more here.
No one wants to spend hours in the gym, so keep it short and sweet (okay, short and sweaty) with Zip Fit's 30-minute workouts in either Hyde Park or Russell Square. Designed for those working at a desk all day, the lunchtime classes combine cardio and bodyweight resistance. Do your colleagues a favour and have a quick shower afterwards, yeah? Find out more here.
These weekly outdoor yoga classes held in Hyde Park are led by a certified instructor and no booking is required. Sunday classes are open to all levels, but you need to bring your own mat. The classes are free, but you can choose to pay what you can.
If you're sick of the treadmill, throw on your trainers and head to Another Space for a totally tough 5k trek. Alongside two of the gym's instructors and some other sweaty runners, you'll begin at the Bank-based studio and weave your way through some of London's streets, then pump up the pace at two HIIT stations until finally getting competitive with a sprint finish. Phew. £10. Book here.
If you want to roll with the punches, then Boxit Bootcamp is the butt-kicking class for you. This gruelling hour-long sweat-fest takes place on Clapham Common no matter the weather, but it's definitely more enjoyable when the sun's out. Release your inner Rocky and hustle for that muscle.
BuggyFit is a workout with community spirit. Here you'll find women at all stages of pregnancy and motherhood, who take part in one hour sessions in the open air. You can find BuggyFit across loads of the city's parks. Babies are, naturally, welcome to come along too. Find a class near you here.
Set up by drinks giant Coca-Cola, Parklives host a variety of activities in London parks. Athletics, tai chi and even gardening are on the menu, and sessions cost absolutely nothing to attend. Just check the timetable, bring a water bottle, and make sure you've got an aspiration for perspiration
Looking for more outdoor fun?
If you're gagging to explore the great outdoors, here's where to go to catch an open-air film, take a dip in a local lido or simply wander through one of London's many pretty parks.
You're good to go, London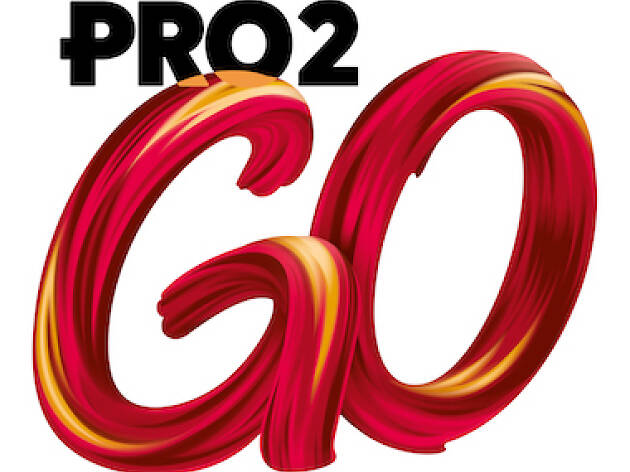 Stop hitting that snooze button – it's time to get out there and own your next challenge. Luckily for you, PRO 2GO's brand new range of protein-packed snacks will give you the fuel and focus you need to keep up the pace. There are five different snacks to choose from, and each come in a range of delicious flavours.
Order your PRO 2GO snacks now at www.sci-mx.co.uk/pro2go or find them in a store near you.