The best pilates classes in London
Get lean, long and strong at these brilliant places for pilates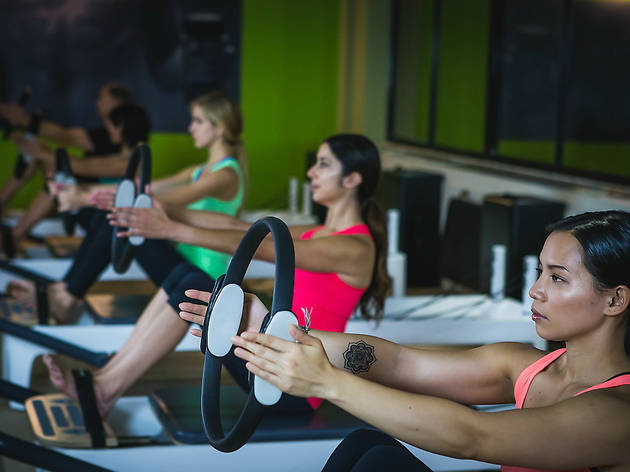 Believe it or not but there's more to strength-building than flinging a load of barbells around. Pilates is a top pick for elite athletes and dancers because the precise, low-impact exercises do wonders for the core – and it'll sort out your posture too. So if you wanna help your bod get a bit more bendy and powerful, there's some great places in London to do pilates classes. And it doesn't matter whether they're mat-based, inspired by ballet or involve a load of wacky apparatus – these fun and fancy classes won't leave you bent out of shape.
London's best pilates classes
Find hot yoga studios in London
Get seriously sweaty in these classes at the city's best hot yoga and bikram spots.
Read more