Heads up! We're working hard to be accurate – but these are unusual times, so please always check before heading out.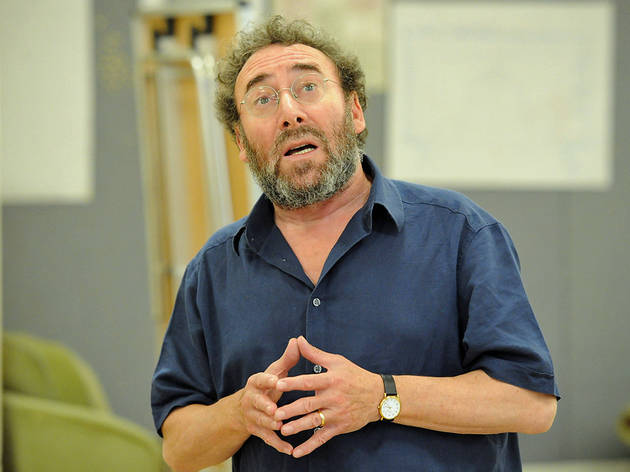 Antony Sher interview: 'I like playing an old man who's suffering'
We go backstage at 'Hysteria' to talk to the great stage actor Antony Sher as he prepares to play Freud
Hysteria
', which imagines a meeting between Freud and Salvador Dalí.
Did Dalí and Freud really meet?
'It did happen in 1938 – it was a brief, unremarkable meeting, from which a rather beautiful sketch emerged that Dalí did of Freud, but Terry's turned it into something quite… different.'
Yeeeees, it's a strange play – how would you describe it?
'He's taken Freud's obsession with the unconscious and Dalí's obsession with surrealism, and he juggles them in the air and makes this play that is part farce, part psychological thriller, part drama.'
Had you given much thought to Freud before?
'I mean, you can't not have been aware of what an extraordinary pioneer he was. And in my life I've done periods of psychotherapy and it's been very good for me so I guess one has him to thank for that!'

How do you approach such a well-known figure?
'The play is a very human look at him, he's in the very last year of his life, he's dying of mouth cancer and he's vulnerable. And I like that – playing the legend, somebody at the height of his powers would be much harder than playing an old man who's suffering. We can all identify with him.'
You've not done anything with the RSC since your partner took over – is that deliberate at all?
'It's just how it's turned out – we've worked together so much over the years it would be odd if people thought "Oh, now Greg's in charge Tony can appear there." I was there before him! I'm going back to the RSC soon, but I can't say any more.'
Thirty-two years on, how do you look back at 'The History Man'?
'It was a terrific part and really a very lucky break. And I'm not sure if I'd be allowed to play the part now I'm out gay, because the part is of a rampantly heterosexual man who has to sleep with most of the women in the story. I've always wondered if I would have been allowed to play the part if I'd been out at the time, especially now, when TV casting kind of happens by committee.'