Heads up! We're working hard to be accurate – but these are unusual times, so please always check before heading out.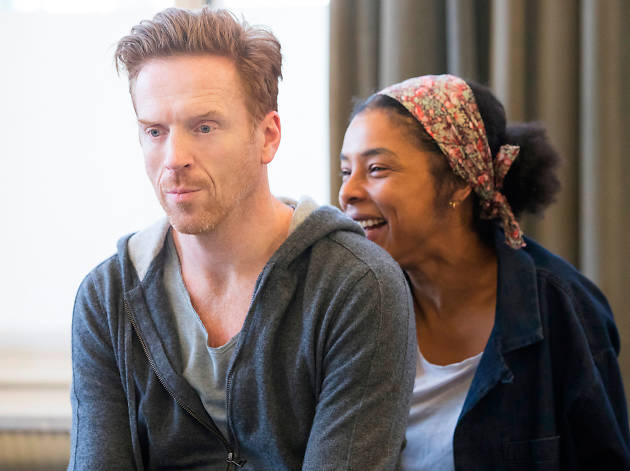 Damian Lewis and Sophie Okonedo: 'Having a physical relationship with a goat is quite disturbing'
Two of Britain's greatest screen actors attempt to explain what's going on in Edward Albee's 'The Goat, or Who Is Sylvia?', a play about a man falling in love with a goat
It is hard to imagine two actors more different than Damian Lewis and Sophie Okonedo. He is blokey, suave and confident, completely comfortable in the public eye. She is nervy, a touch hippyish and incredibly intense. And she won't answer questions about her private life: it is genuinely impressive in this day and age how little is known about her.
But they do have a bunch of things in common. They've been in a film together ('Stormbreaker'), they're about the same age, they're stars at home, and they've both done well in America (him more on screen, her more on stage).
Now they're co-starring in the first UK revival of the late, great US playwright Edward Albee's 'The Goat, or Who Is Sylvia?'. To cut to the chase, the rather unusual plot involves a man (Lewis's Martin) falling in love with an actual goat (Sylvia, not seen) and his wife (Okonedo's Stevie) being devastated. It is quite the premise.
'The actual practical nature of having a physical relationship with a goat is quite disturbing,' Lewis notes, 'but it's a play about love and it's a play about tolerance, what we are conditioned into accepting.'
Sophie Okonedo (Stevie) and Damian Lewis (Martin) © Johan Persson
'The first ten pages I read I thought: Ooh, very clever writing,' says Okonedo, 'but I didn't really want to do a play. I'd just spent six months doing "The Crucible" [on Broadway]. But when that reveal happened [that Martin was having relations with a goat], it hooked me in.'
Can you really invest yourself in such a strange scenario? She gives the personal answer: 'I'm never distant. I imagine myself in all of it, I can't just go home and stand outside it, it's all-encompassing.'
Lewis gives what is probably the scholarly answer: 'Well, Albee wrote "The Goat" as a substitute for homosexuality. It was based on his own experience of being gay and his parents rejecting him – it's universal'.
It's notable that it's an American play. Is that because that's where their tastes lie these days? 'Oh I haven't done as much American stuff as everyone thinks,' she shrugs. 'It's just a thing in the press: She's in America. It's not true. I'm mostly here. But if I go there, it's because there's more work – it's bigger.'
'Exactly, their industry is bigger,' he nods. 'For me I'd done a season at the RSC, I had long hair, I was used to shouting in the dark and speaking verse, and then "Band of Brothers" came out of nowhere and I've played American ever since.'
Damian Lewis (Martin) and Sophie Okonedo (Stevie) © Johan Persson
I mention that I'd read that Lewis conducts US interviews in an American accent. 'Yes. On set I refuse to come out of an American accent during working hours. I'm not good enough to just switch it on and off.' She looks impressed. 'I wish I did that, but I'm a bit too shy. I might do it next time.'
And then they're off, back to rehearsals. They're an odd couple, but that seems about right for 'The Goat'. It's the strangest and bravest drama in the West End, and it takes a strange, brave sort of actor to take it on.
'The Goat, or Who Is Sylvia?' is at the Theatre Royal Haymarket until June 24.
Find more great theatre shows in London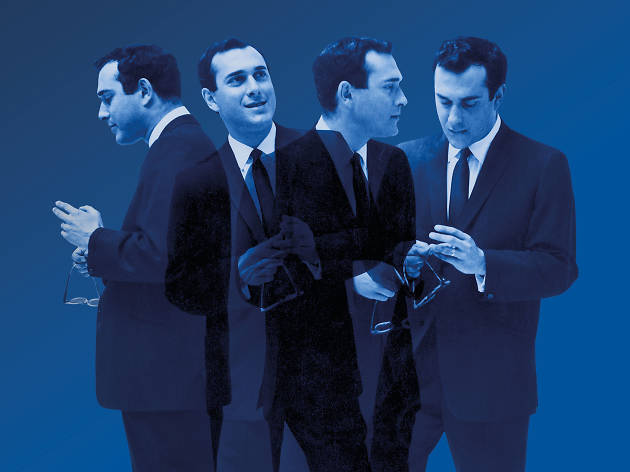 London's theatre calendar is flooded with exciting new shows, big names and hotshot directors, and there's no way anyone can see them all. But here the Time Out theatre team have picked ten shows opening in London this month that you won't regret booking for.