Heads up! We're working hard to be accurate – but these are unusual times, so please always check before heading out.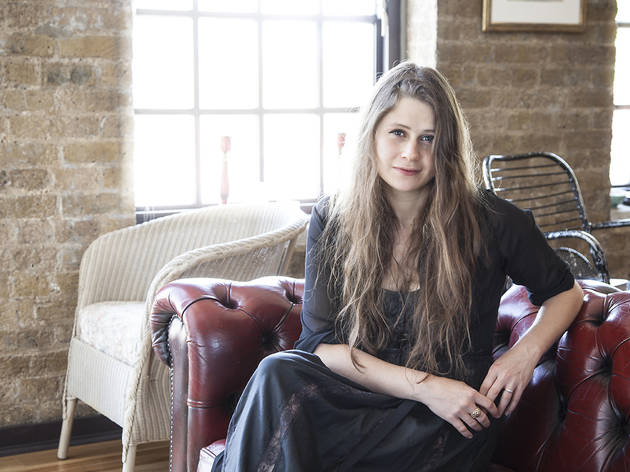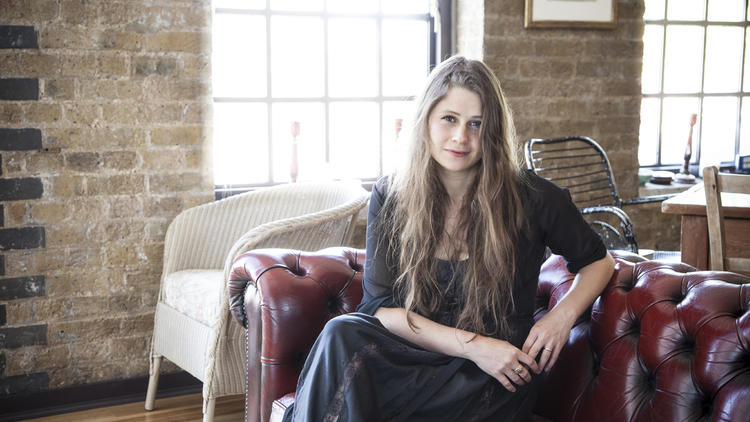 Lucy Kirkwood interview: 'I worry a lot about the things I write'
'Chimerica' is the East-meets-West play that has become a genuine stage sensation. We meet its writer, Lucy Kirkwood, one of London's most impressive emerging creative talents
Chimerica
', Lucy Kirkwood's lightning-paced personal and political drama that traces the twisting relationship between the East and the West, beginning with the Tiananmen Square pro-democracy demonstrations in 1989. It follows the obsessive quest by American photographer Joe to find Tank Man, the lone Chinese protester whose picture he took as the man stood, shopping bags in hand, in front of a column of tanks, an image that came to symbolise the movement. 'Chimerica' has been universally lauded by the critics: Time Out's Theatre editor gave the play a rare
five-star review
, declaring it 'a triumph of storytelling… gripping, multi-layered'. Incredibly the Leytonstone-born Kirkwood is still only 29.
She first came to attention writing for 'Skins' on TV in the noughties but attracted serious interest with two works for the theatre that established her style: meticulously researched, dialogue-driven, snappily cut, big-issue plays. 'It Felt Empty When the Heart Went at First but It Is Alright Now', at the Arcola in 2009, was a devastating report from the hidden world of Eastern European women trafficked to London to work in the sex industry. 'NSFW' at the Royal Court last year was a satire on the body-obsessed magazines industry. At the same time, Kirkwood swapped the East End for life in rural Norfolk ('Conservative with a small "c" and a large "C",' she says). On her return to town to prepare for the play's West End transfer, Time Out met up with the playwright in Whitechapel and found her as combative and passionate as her work suggests.
Does coming from east London, with its tradition of immigration, make you more open as a writer to international influences?
'I seem to be drawn to writing English plays coming out of foreign mouths, and that's quite dangerous. In east London you're really conscious of it. There are always these flashpoints. I'd go swimming and all the young women would be wearing full [indicates Islamic dress with her hands] in the water, and I'd be wearing modest, low-legged Speedos and get these looks from people. I just found it interesting. My instinct is to look beyond England, though I always think of myself as kind of English.'
Why did you give up east London for East Anglia?
'I felt quite insulated in Shoreditch. I mixed with people like me, went to work with people like me, lived with people like me. If you walk down Brick Lane, it's full of cunts like me. Everyone's an artist. It's all very ephemeral. You're living in this world based on nonsense. Everyone's got loads of money, everyone's living a lovely life and is not quite aware of the fact that they are living a lovely life. In Norfolk there are lots of people that don't give a toss about the arts. I really like that.'
You seem remarkably young to have achieved so much – did you stay at home for most of your twenties?
'I worked quite a lot. I sound like such a boring twat but my Shoreditch was different to a lot of other people's Shoreditch. I did a lot of walking and things like that. I wasn't going out every night; I was sitting at home with a laptop. But I love writing, just love it.'

So you weren't locked away like a nun?
'No, I'm not actually a nun. I drink, though I'm not, fortunately, reliant on those props. I'd rather sit down with a bottle of red wine and my laptop than pour the red wine with loads of people in a bar. I did go out in Shoreditch and I lived with one of my best friends. You do have to maintain a contact with the world, otherwise what the bloody hell are you going to write about?'

What made you choose to write about China for 'Chimerica'?
'Over the years I was writing the play, what kept rearing its head slightly was this liberal carefulness around China, when people thought, "It's not that bad, is it?" And I felt it was.'
Is that why there's a torture scene in the play?
'Yeah, I was unapologetic about saying: "This happens there." And I wanted to ask, "How does it make the audience feel?" So there was a double thing I wanted to address – one part was political, one part was artistic.'
A lot of your work is about exploitative relationships. Isn't a Western playwright using the suffering of the Chinese just another form of exploitation?
'It could be read like that. I'm not going to spend the rest of my career writing plays about China, but I do worry a lot about the things I write. About it being misunderstood, in the way you say: that I'm picking something up and playing with it for a while and putting it down again. That's worrying because it's so opposite to my approach. When writing a play you have to have a seriousness of purpose about it, to have something that is hooking your head and guts. But it's much more a play about the West than it is about China.'
Sex also features prominently in your work: Dijana in 'It Felt Empty When the Heart Went at First but It Is Alright Now', and British lads-mag prurience in 'NSFW'.
'The plays are not about the sex, but versions of sex, which are often the ones we find ourselves dealing with. Things that to me are nothing to do with sex. But I think both those plays have really strong senses of people who do enjoy sex.'

Even the sex workers?
'Dijana talks about how much she likes having sex with her boyfriend, and she doesn't realise at that point that she's sort of indentured to him. That to me was one of the really sad things about meeting women like that. They were incredibly alive and sexual and hungry women who had had every bit of ambition knocked on the head and they were punished for it.'

And is sex, in general, a theme?
'I'm so very pro-sex. I'm interested in looking at the forces that shape our attitudes to it and whether those are, I'm not going to say healthy, but what lead to the greatest happiness. Basically, I want to solve everything. And end the gender war.'
One criticism of 'Chimerica' is that Tess, the main female character, falls for such a textbook hero – Joe, the romantic man with a conscience. Would you have fallen for him?
'Totally! Completely! He's an idealist. There's something very attractive about someone who is engaged in something more important. You couldn't understand why someone like Tess would want to be with a guy like that?'
I was interested in what you feel attracts women to men. It seems key to a lot of your work…
'It operates on a subconscious level. I think we are in a time when many women are working out what they are, or who they are, post-feminism. I'm really interested how human beings interact with each other on lots of levels. But I suppose, men and women… I'm really drawn to that.'

So is 'Chimerica' your big moment? Do you feel on the brink of massive success?
'I'm really excited about it, but I think you need to have a measure of success as well. Life lasts a really long time, hopefully, and there are things I've done that 25 people have seen that I consider to be the things I am most proud of. And it's not just the work; it's the stuff that comes from the work, or the stuff that leads up to the work. I think that if you pin your ideas on being successful or not successful, if you are in the West End or not, you are going to spend most of your life being unhappy.'
Find the best of London theatre
Welcome to the ultimate destination for West End shows... Want to see a West End musical or play, but not sure which one? Looking for gossip on which shows and celebrities are coming to the London stage? Or just after a good deal on tickets? Whatever the case, we've got it all right here. London's best pre-theatre restaurants Enjoy a delicious dinner without the stress at these excellent West End restaurants with pre-theatre menus, reservations and swift serviceSee our map of pre-theatre dinner restaurants Most popular West End offers The Book of Mormon Brace yourself for a shock: 'South Park' creators Trey Parker and Matt Stone's Broadway-munching musical is not particularly shocking. Sure, there are 'fucks' and 'cunts' and gags about baby rape – but beneath it all, this is a big-hearted affair that pays note-perfect homage to the spirit of Broadway's golden age as much as the sounds. The strapping young Latter Day Saints missionaries in 'The Book of Mormon' are as cartoonish as any 'South Park' character, with the endearing alpha-male woodenness of the 'Team America' puppets. In other words, they are loveable, well-intentioned idiots, traversing the globe like groups of pious meerkats, convinced they can convert the heathen through sheer politeness. And if they have doubts, then as Stephen Ashfield's scene-stealingly repressed Elder McKinley declares in glorious faux-Gershwin number 'Turn it Off', 'Don't feel those feelings – hold them in instead!' His advice is ignored by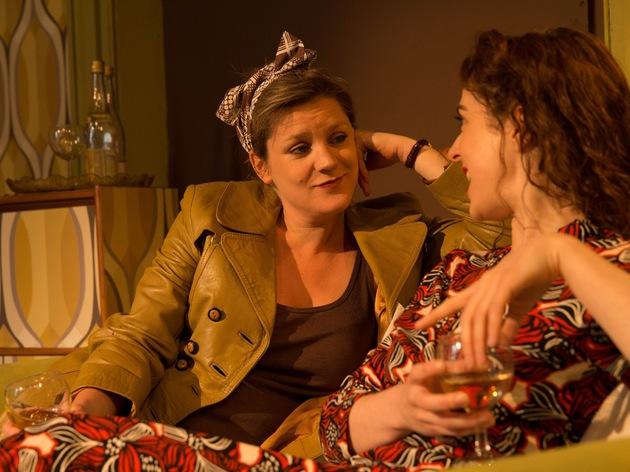 Find a hidden treasure with our guide to London's fringe theatre The fringe is the lifeblood of London's theatre scene, a world of tiny, unsubsidised theatres that offers everything from revivals of rare musicals to the West End hits of tomorrow. Here's Time Out's guide, including fringe reviews, fringe listings and links to London's key fringe theatres. London's best fringe theatre venues Small but perfectly formed, these theatres present excellent productions off the beaten West End trackSee the list of fringe theatre venues Central London fringe theatre Julius Caesar Blimey, there's a lot of blood here. Brutus stabs Julius Caesar so many times it's a wonder there's any skin left. Everyone walks around with gore-spattered riot shields and red streaked faces. By the end of Iris Theatre's promenade production, the steps of St Paul's Church are stained crimson. The battles in director Daniel Winder's chest-thumping version of 'Julius Caesar' are very good. It's the war of words I'm not sure about. The action jumps from the church steps to the rose garden and the show doesn't settle. We never reach that eureka moment when Shakespeare's language becomes our own. Joanna Beart-Albrecht's eclectic costumes confuse things further. The context is 'vaguely modern' at best. Julius Caesar (a peacock-chested Matthew Mellalieu) and his followers are dressed in skinny black jeans and the occasional toga. Brutus (David Hywel Baynes) accessorises with a thread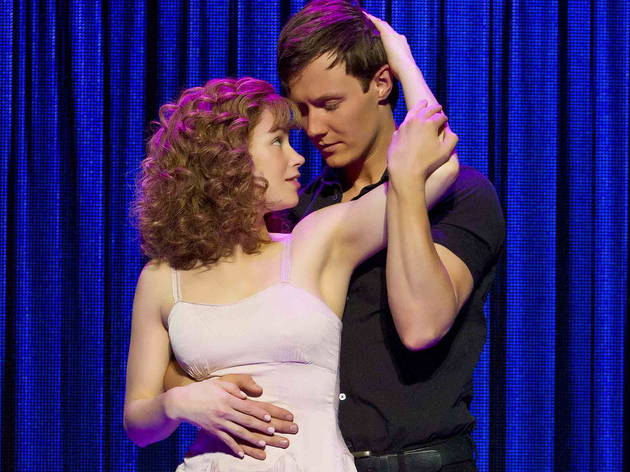 Musicals coming soon The Sound of Music Rachel Kavanaugh gave up her tenure at the helm of the Birmingham Rep last year; now, she's turning her attention to directing a new stage version of the Rodgers and Hammerstein Nazis-and-yodelling classic. It's the Open Air Theatre's traditional end of season musical blow out, and, suprisingly, the first time a Rodgers and Hammerstein-penned show has graced the Regent's Park stage. Working alongside Kavanaugh will be choreographer Alistair David and Olivier award-winning set and costume designer Peter McKintosh. The Commitments With Irish indie musical 'Once' effortlessly wooing the West End, the timing is overripe, if not overtly cynical, for this adaptation of Roddy Doyle's comic 1987 novel about a music obsessive forming a soul band in working class Dublin. The Booker-winning author has himself adapted the script, with Jamie Lloyd, fresh from directing James McEvoy in 'Macbeth', commandeering a cast of up-and-comers. The Light Princess The National Theatre's new season includes this musical with lyrics and songs by Grammy-nominated, fire haired minstrel Tori Amos and a book from Samuel Adamson. 'Curious Incident of the Dog in the Night-Time' director Marianne Elliott takes the reins of 'The Light Princess', a fairytale about a princess, who becomes so sad after the death of her mother she begins to float, and a heavy-hearted prince, who live in two opposing kingdoms and begin an affair in the midst of war. Rosalie Craig stars as pri