Heads up! We're working hard to be accurate – but these are unusual times, so please always check before heading out.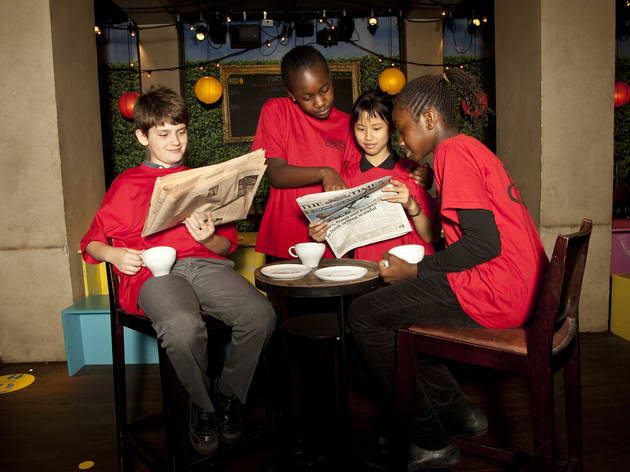 1/9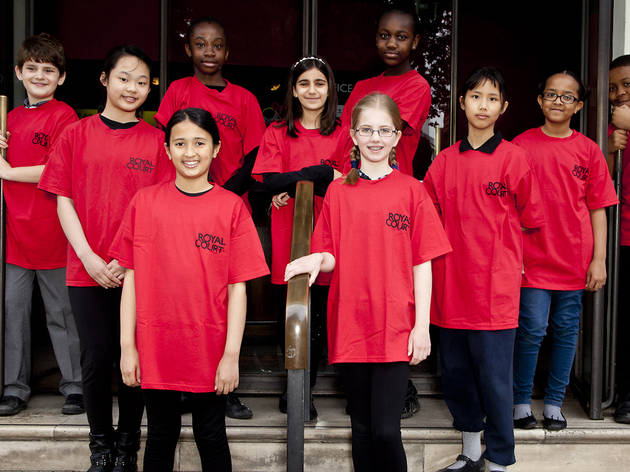 2/9
© Ed Marshall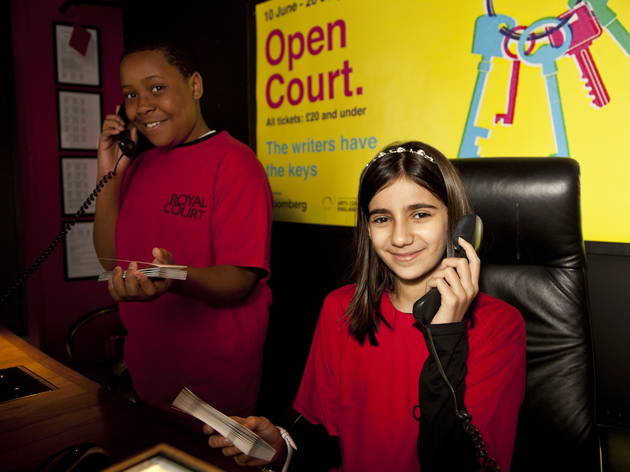 3/9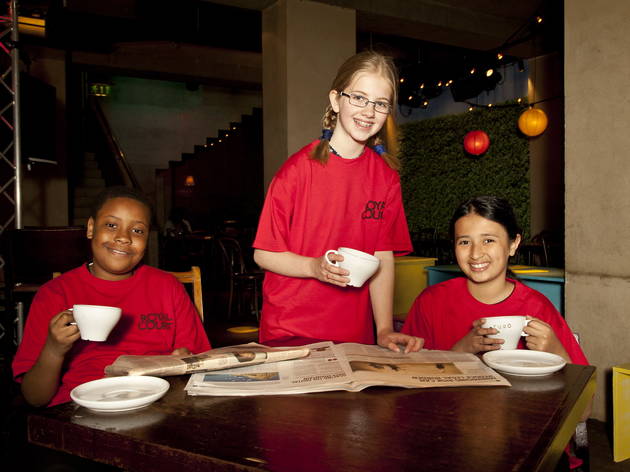 4/9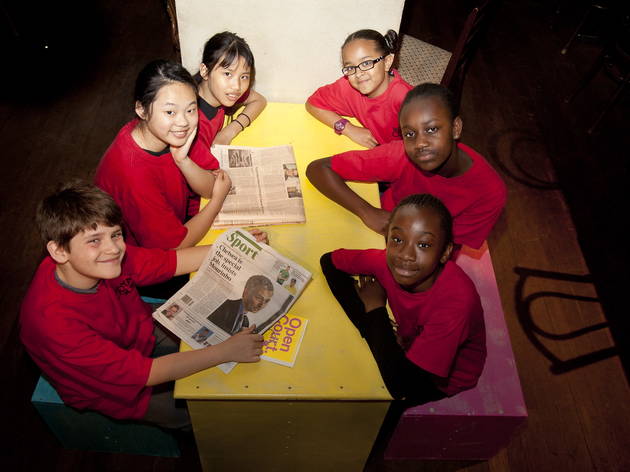 5/9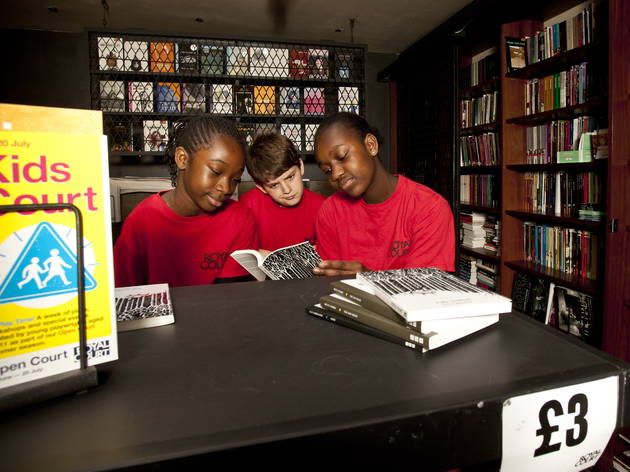 6/9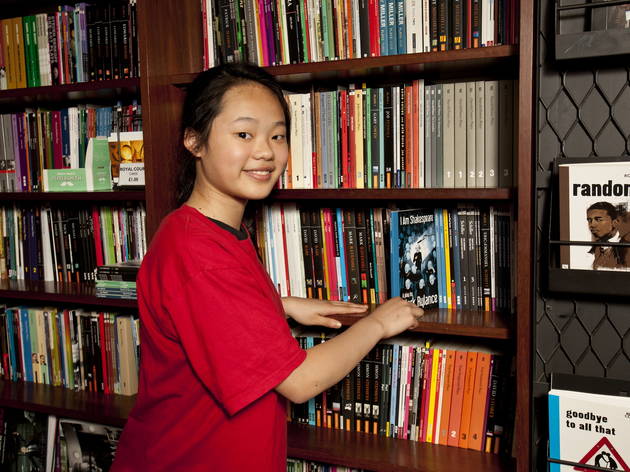 7/9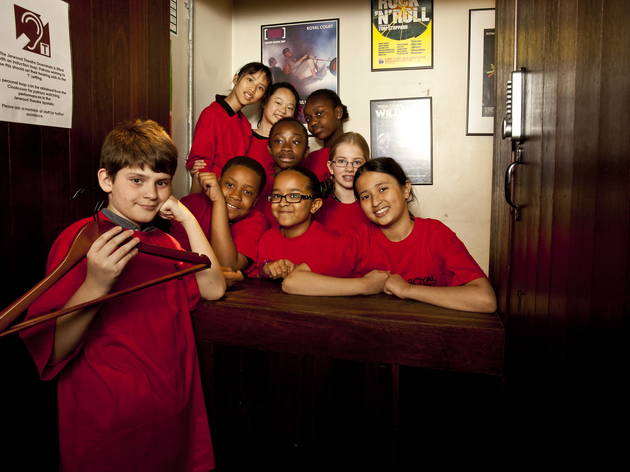 8/9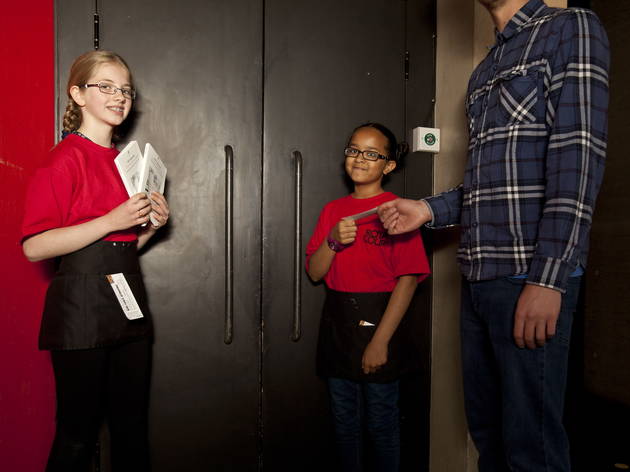 9/9
Meet the kids taking charge of the Royal Court
The theatre's Open Court season gets taken over by small people with big ideas
Royal Court
being run by a bunch of pre-teens for the week.
In the last week of '
Open Court
', a summer series of events from the theatre's new artistic director, Vicky Featherstone, the theatre's keys are in the hands of some talented, lucky children. And as a result, they'll be taking ex mayor of London Ken Livingstone hostage, writing their own plays, getting them staged, giving backstage tours and staffing the theatre themselves for one evening.
We met some of the primary school children, all aged 8-11, who were rather excited by the opportunity to make the Court their very own. But watch out, they'll be running the country next…
For more information on the events in 'Kid's Court' go to www.royalcourttheatre.com
Find more fun culture for kids
Top ten summer shows for kids London's top ten summer children's shows After a classier alternative to TV time? Get the kids hooked on culture with a visit to one of these great family-friendly shows. Even the smallest members of the family enjoy the odd stage show. Here are the Time Out theatre team's recommendations for which performances will suit the very little ones, the nearly big ones, and the grown ups. Theatre for all the family Charlie and the Chocolate Factory Roald Dahl probably wouldn't have liked the whiz-popping rave that Sam Mendes has created from his addictive kids' book 'Charlie and the Chocolate Factory' – because he felt it was Charlie's story, and any adaptation inevitably becomes the Willy Wonka show. But what a show this is… Ages 7+. The Curious Incident of the Dog in the Night-Time Brakes shrieking; people jabbering; a million frantic bits of information rushing past – city life can be too much, even if you have learned to ignore large chunks of it. Which is precisely what 15-year-old Asperger Syndrome sufferer Christopher Boone can't do. When he comes to London, at the peak of his strange quest to solve the mysterious death of his neighbour's dog, he is overwhelmed. Onstage, lights, disconnected letters and people stream all over him. It's our own hyper-reality, and when you look at it like this, it is madness. It's also an electrifying staging of Mark Haddon's novel, directed by Marianne 'War Horse' Elliot. 'The Curious Incident…' was the bestsell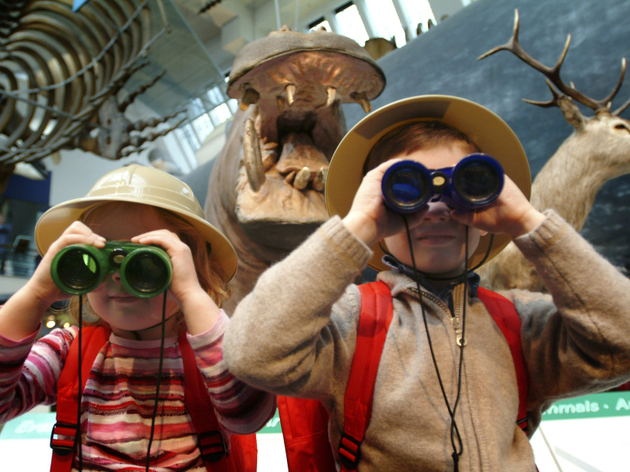 Looking for ways to keep the kids amused? London's museums offer tonnes to discover and do, and many put loads of effort into making their exhibits accessible to children. What's more, you'll find all kinds of fantastic activities and workshops designed to engage enquiring young minds. You never know, the grown ups might learn something new too... A hit with the kids: London's best museums for families Horniman Museum This anthropological museum has to be one of the most child-friendly venues in all London. Set in 16 acres of landscaped gardens, the Horniman provides extensive facilities for families, including a nature trail, weekend workshops and a Hands On Base where children can touch museum objects. There's an aquarium, and the Nature Base explores the natural world with exhibits including the Horniman Museum beehive. British Museum Rooms 62 and 63 of the Roxie Walker galleries are top of most children's agendas; it's here that the Egyptian mummies reside, exerting an eerie spell over visitors. Inventive and free family events run on Saturdays. Handling sessions take place daily in various galleries and there are some fantastic trail booklets available in the Paul Hamlyn Library that help kids of different ages get the best out of the museum. Natural History Museum The museum splits its exhibits into four colour-coded zones, each with its own marvels. In Blue Zone, a life-size model of a blue whale quietens all but the loudest of kids. Geolo