Children's theatre in London - the best shows for kids of all ages
From tiny tots to older kids, we've got your next family theatre trip covered.
By

Time Out London Theatre
|
It's never to early to introduce kids to the magic of theatre, and London's bursting with shows that'll delight junior audiences. There are gentle puppet shows for babies and toddlers. Rainbow bright, song-stuffed adventures for young kids. Smart dramas that are sure to hold teenagers rapt. And spectacular musicals that'll get the whole family on side.
London boasts quite a few dedicated kids' theatres, including Little Angel Theatre, Unicorn Theatre, and Polka Theatre. But we've got the goss on loads more child-friendly shows across the capital. Here are our our picks of the theatre, shows and performances will suit the very little ones, the nearly big ones, and the grown ups too.
If you're planning ahead for the school holidays, check out our 101 things to do in London with kids. Or for treats the whole family can enjoy, have a look at our favourite West End theatre shows.
Theatre for all the family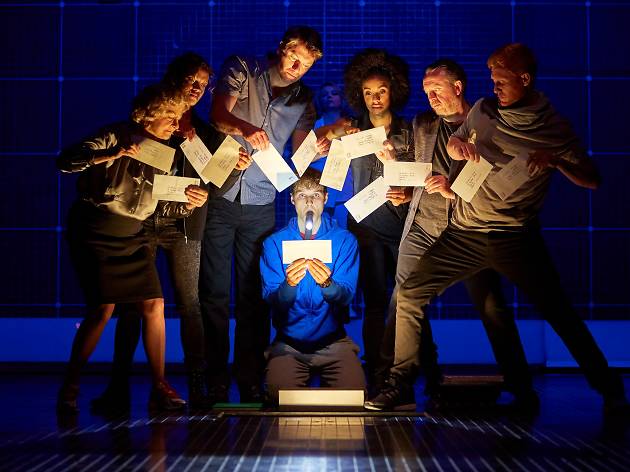 Three theatres, three casts, one major disaster and seven Olivier Awards on, the National Theatre's adaptation of Mark Haddon's novel about Christopher Boone, the teenage 'mathematician with some behavioural difficulties' remains a thing of unbridled wonder…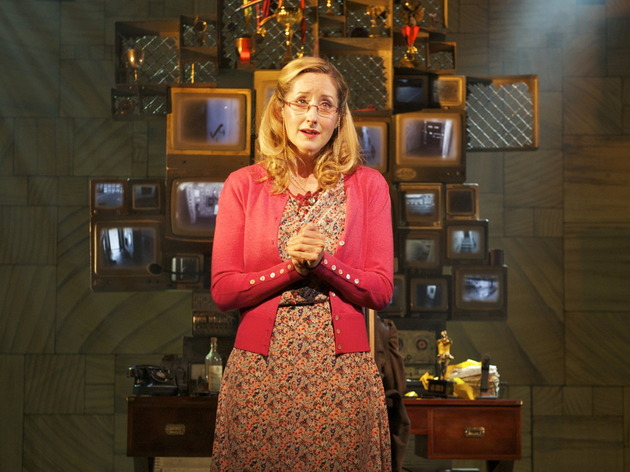 Theatre, Musicals
Cambridge Theatre, Covent Garden
'Matilda' must be making its creators, playwright Dennis Kelly and comedian-songsmith Tim Minchin, a very pair of proud parents. Like the curly-haired little girl in the famous nursery rhyme, when it is good, it is very, very good. And it's even better when it's horrid.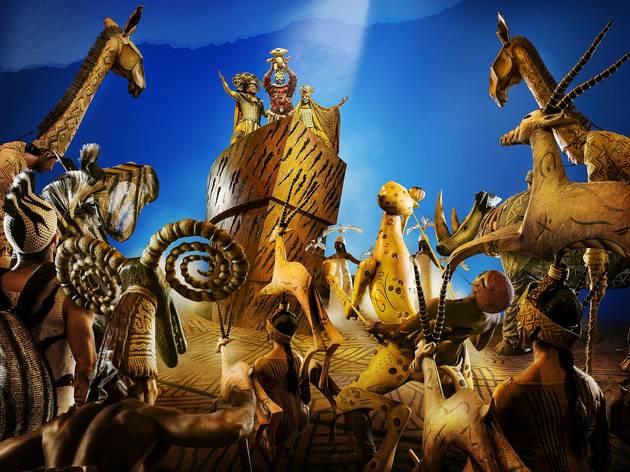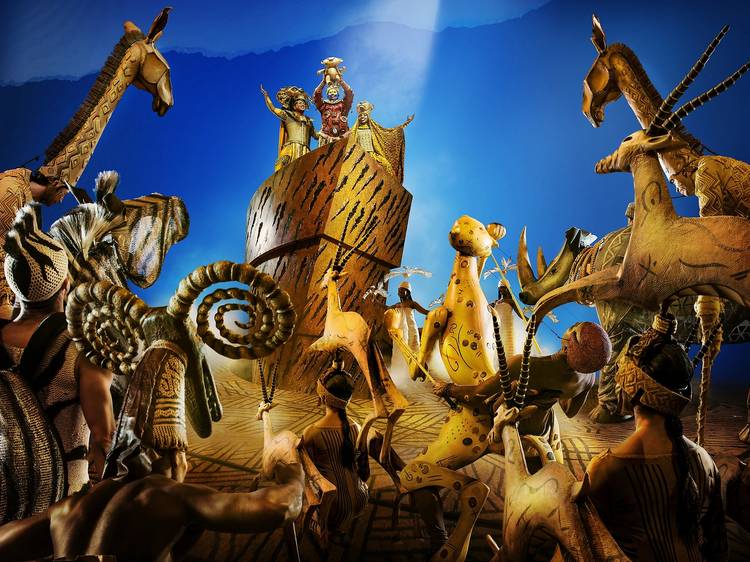 Theatre, West End
Lyceum Theatre, Covent Garden
Nothing prepares you for the sheer impact of 'The Lion King's opening sequence. With the surge of 'Circle Of Life' reverberating through your chest, Julie Taymor's animal creations march on, species by species. For a global blockbuster, 'The Lion King's absolute theatricality is astonishing. It's perfect for a musical, allowing both distinct flavours and an eclectic carnival spirit.
See more recommended family shows
Theatre for children (5+)
Theatre, Puppetry
Natural History Museum, Brompton
Starring seven actors and 30 handmade animal puppets, this show brings Victorian naturalist Charles Darwin's story to life. Aged 22, he set out on the HMS Beagle, and encountered flora and fauna that led him to discover the theory of evolution. Unfolding in a specially created theatre space at the heart of the Natural History Museum, this is a whimsical look at a landmark moment in scientific history. 'The Wider Earth' is the handiwork of David Morton (creative director of Aussie company Dead Puppet Society) and comes to the Natural History Museum after premiering in Queensland in 2016. Ages 10-plus.
Theatre, Shakespeare
Southwark Playhouse, Elephant and Castle
This music festival-inspired take on Shakespeare's comedy is aimed at older kids and teens. An onstage band will soundtrack the story of a girl searching for lost twin brother in a world where nothing is quite as it seems. Anna Girvan directs. Ages 10-plus.
See more kids theatre recommendations
Theatre for young children (0-4)
Theatre, Children's
Unicorn Theatre, London Bridge
A Unicorn Theatre long-runner, Sarah Argent and Kevin Lewis's 'Baby Show' is one of London's rare regular theatre experiences for the very young. A light and sound-based sensory experience for ages six-to-18-months, it tends to be very popular and advance booking is advised.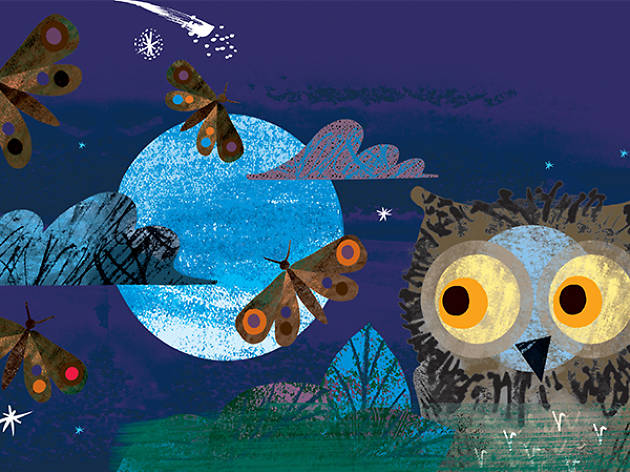 Theatre, Children's
Little Angel Theatre, Islington
A curious little owl explores the night skies in Little Angel Theatre's new show for toddlers. It's an adaptation of a Tim Hopgood picture book, and the follow-up to last year's hit 'WOW! Said the Owl'. Puppets and gentle storytelling create a gentle story of about the wonders of the forest after dark. Ages two-to-five.
Theatre, Children's
Southbank Centre, South Bank
Oily Cart make some of the best shows for young kids around, so it's great to see their hippy hoppy musical for tots making a comeback. This multi-sensory, interactive performance introduces under-fives to the world of hip-hop by telling the story of a lost baby's journey to find her mum.
See more of the best London shows for little ones
Snap up exclusive discounts in London
Time Out's handpicked deals — hurry, they won't be around for long...