Rupert Goold interview: 'We're living in one extended GQ moment'
'American Psycho the Musical', starring Matt Smith, is London's hottest ticketWe ask director Rupert Goold about making a serial killer sing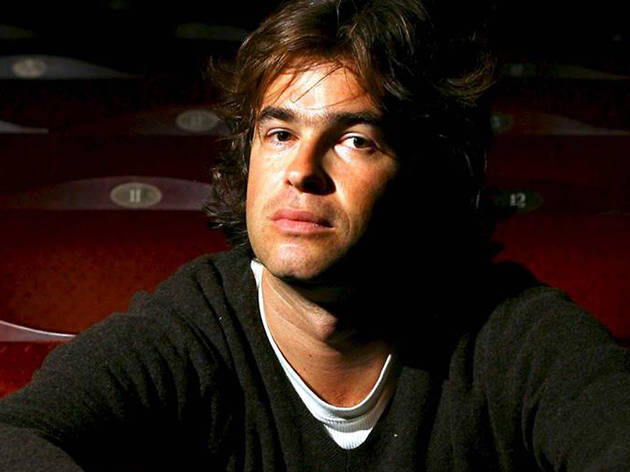 GQ
moment.'
He's not wrong: awash with international money and wodged-up City boys, London's as ready as it'll ever be for '
American Psycho the Musical
'. Goold is directing an all-singing, all-dancing stage version of Bret Easton Ellis's epochal novel about Patrick Bateman, a soulless New York yuppie with a sideline in gory murder (or is it all in his head?).
It may sound insane, but one look at the credits should reassure. There's Goold himself, a man with a career founded on making unlikely projects work, notably flamboyant credit-crunch satire 'Enron'. And there's songwriter Duncan Sheik, the brains behind the passionate cult masterpiece 'Spring Awakening'. Then there's the star: in a tremendous coup, not-quite-departed Time Lord Matt Smith will be playing Bateman in his first post-'Doctor Who' project.
'We had trouble finding a Bateman,' says Goold. 'I've never done a show in any medium where any character is so dominant. He's in every single scene. You've got to have a youngish man who will own the stage: they've got to be magnetic and charismatic, they've got to be funny, they've got to sing and move. It's a big ask. When Matt was suggested I said: "He'd probably be great, but can he sing?" He sang for me, and there's definitely an instrument there.'
The combination of Smith – and the fact that 'American Psycho' is being staged in the small, hip Almeida Theatre in Islington –means that this is one hot ticket. But how on earth can Ellis's litany of bloody slayings and pedantic musings on Whitney Houston possibly work as a stage musical?
Goold says Sheik's daringly different, Depeche Mode-esque electro-pop songs are what drew him to the project in the first place: 'It's crazy that electronic music, which has dominated pop for 25 years, is barely found in musical theatre,' he says. As for the novel's extreme, graphic violence, Mary Harron's teasing 2000 film adaptation largely avoided it, and it'll be a relief to all but the most depraved that the musical will do the same.
'Anybody who has read the novel will think: "What about the rat?"' says Goold in reference to the most horrific of Bateman's concept killings. 'The last 100 pages are as unpleasant as anything ever written, but we're not exploring that. I directed a "King Lear" at the Young Vic that was so gruesome people threw up, but I always felt cheap. It's basically the London Dungeon, not theatre. What is unsettling about "American Psycho" is its ambiguity, and we're going to explore that: it'll be more Stanley Kubrick than Freddy Krueger.'
Discover more great London theatre