Heads up! We're working hard to be accurate – but these are unusual times, so please always check before heading out.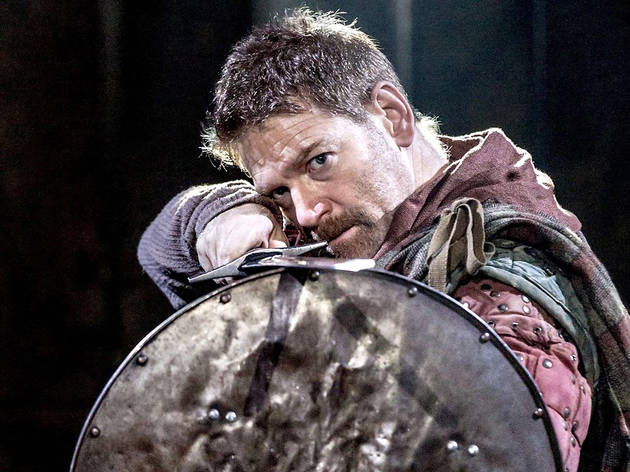 Theatre at the cinema: does it work?
As the massively sold out production of Kenneth Branagh's 'Macbeth' hits cinemas, we assess the merits of stage shows on the big screen
NT Live
, the
National Theatre
's series of live and recorded theatre screenings, which began in 2009.
'It started as an experiment,' says David Sabel, head of NT Live. 'Theatre had been screened before, but cameras were hidden so as not to disturb the theatre audience. We decided to prioritise everyone in cinemas.' Four years later and NT Live has reached one million viewers worldwide.
The programme is soon to broadcast some of the hottest tickets of year. Missed the NT's Benedict Cumberbatch-starring 'Frankenstein' in 2011? It'll be on screen in the autumn. Can't get to Tom Hiddleston in '
Coriolanus
' at the Donmar Warehouse? It's being shown live on January 30. And Londoners will also get the chance to catch the Manchester International Festival's Kenneth Branagh-starring 'Macbeth'. Staged in a tiny deconsecrated Mancunian church to just 280 people, its the sort of exclusive show few of us would ever get to see otherwise. According to reports, it's so intimate the front rows get spattered in mud. Could theatre on screen ever replicate this intensity? After watching Mirren's Queenie, I'd say: in many ways yes. You're experiencing the show as it happens, with the same actors, production and costumes.
It also adds something. Gone are restricted-view seats and squinting to focus on faces: I could see Her Majesty's every pout. And at only £15.50, it was a lot cheaper than most West End shows.
That said, they aren't the best seats in the house. I was often frustrated by the position of the cameras, which determined what I focused on. Mirren's tightly choreographed onstage costume changes – where she transitions from ages 25 to 85 – provoked gasps of awe from the theatre audience but we just couldn't see them.
'There is something unique about being there in the flesh,' Sabel concedes, 'but audiences seem to love the fact that thousands of people are all watching together.'
If I'm honest, mine are minor gripes. I still felt as though I had watched the original production, even if it was at a reduced intensity. Would I have preferred to miss out? Certainly not.
Which is why I'll be going to the screening of 'Macbeth'. I may not get to be sprayed by Branagh's spittle; but that, perhaps, is a blessing.

NT Live screenings of 'Macbeth' take place across London on Jul 20. For tickets and information, visit www.ntlive.com
Get the best from London theatre