Theatre Tickets
Buy tickets for all London theatre shows and find cheap and discounted London theatre tickets
Theatre Highlights
The Book of Mormon
Those Latter Day Saints won't know what hit 'em with 'Book of Mormon' tickets
Buy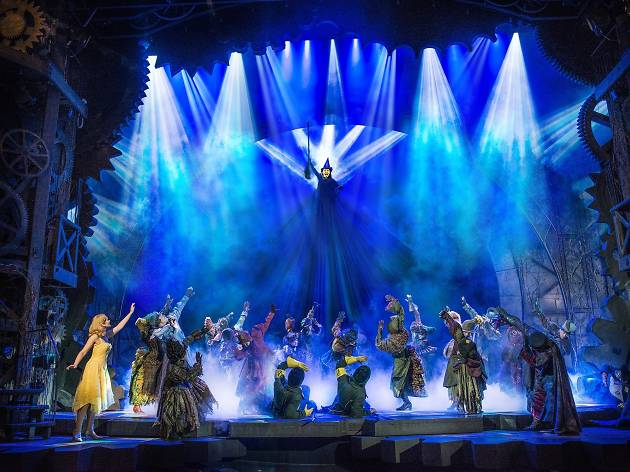 Wicked
Make your friends green with envy with our tickets to this feel-good musical
Buy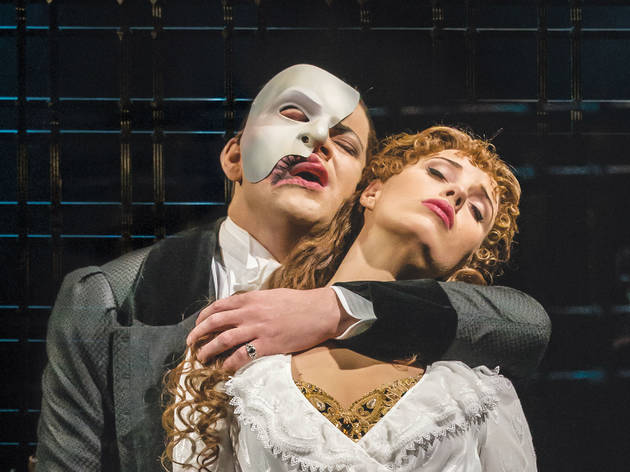 The Phantom of the Opera review
This multi-award winning musical continues to captivate audiences at Her Majesty's Theatre
Buy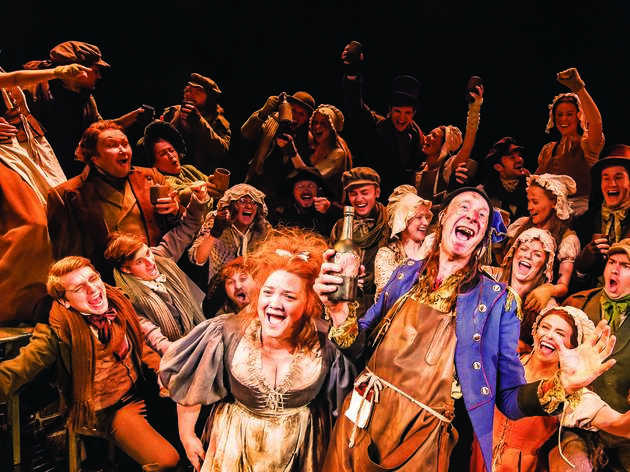 Les Miserables
This storming revolutionary musical has been stirring up audiences since 1985.
Buy
Latest theatre offers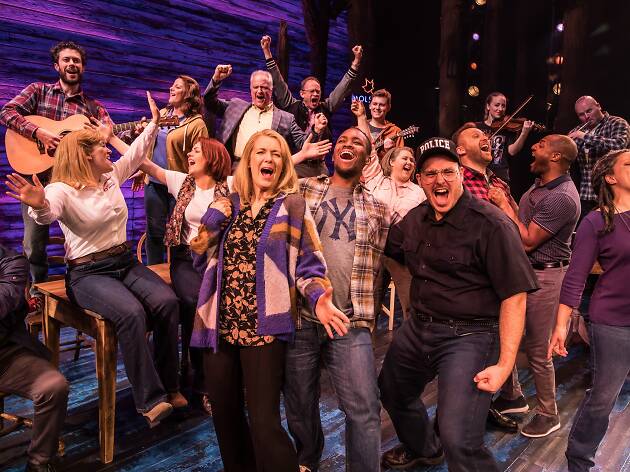 'Come from Away' review
Musicals don't come much more low-key, wholesome or Canadian than 'Come from Away'. Writers Irene Sankoff and David Hein cook up the straightforward world of the Newfoundland town of Gander using a very straightforward set of ingredients. The cast wear sensible shoes and lumberjack shirts. They tramp across a wood-decked stage that evokes the huge skies of their tiny island. They sing their way through a set of folk-tinged songs that tell stories of the five days after 9/11, when 38 planes made emergency landings on the island's huge, disused airstrip. And it's all totally, soul-feedingly wonderful. 'Come from Away' has been a massive sleeper hit across North America, Broadway included, and it's easy to see why: it mixes down-home authenticity with the desperate intensity that comes in times of crisis. This is a moment where 7,000 temporary arrivals join a community of just 9,000 people. Logistics might not be the sexiest of topics for a musical, but one of the many surprising joys of this show is how gripping it makes things like the struggle to rustle up transport at a time when the local school bus drivers were on strike and had to be coaxed into crossing the picket line. Then there are beds, food, medication and interpreters to be sourced for passengers from across the world: one non-English-speaking couple communicates by cross-referencing Bible verses. Based closely on interviews with real Newfoundlanders, this is a picture of a community that stretches itself to bre
Buy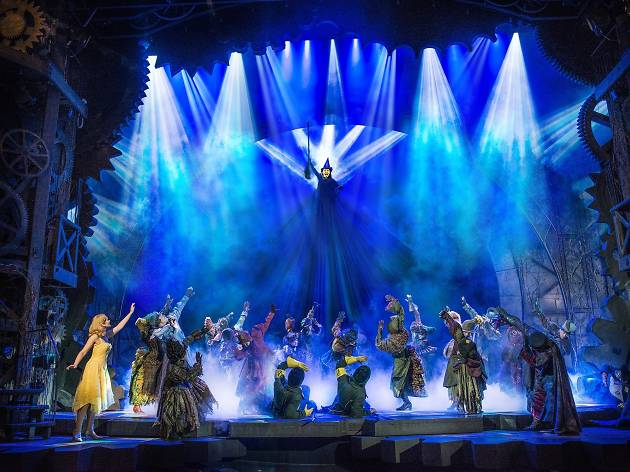 Wicked review
The film world continues its love affair with werewolves, vampires and all things 'Twilight'. But theatre types have always known witches are where it's at. After its 2006 opening at Apollo Victoria, Oz prequel 'Wicked' continues to fill this massive theatre with an international crowd of voracious consumers (glass of champagne and a choccy for £16 anyone?). But this stylish and bombastic musical still delivers, sailing over its patchy score thanks to a gravity-defying performance from its current leading lady Rachel Tucker, as the intense green-skinned undergrad who goes on to become the Wicked Witch of the West. 'Wicked' is a spectacle that rises or falls around its central performance. In the midst of a gigantic production full of bangs, bells and whistles Tucker, with her small frame and searing vocal ability, simply flies off with the show. She's closely followed by Gina Beck, who plays good girl, Glinda. Glinda and Elphaba's relationship forms the heart of this story and, as the Good Witch, Beck is a consummate clown, playing up the silliness of her character at every turn. But she can raise a tear, too, and her final duet with Tucker, 'For Good', is genuinely heart-rending. The Tim Burton-inspired ensemble oscillate between the hypnotic and grotesque and a sweet but thin voiced Matt Willis charms as the rather superfluous Prince. As in classical ballet, this is all about the women and, even by previous lead Idina Menzel's standards, they are in soaring form here. T
Buy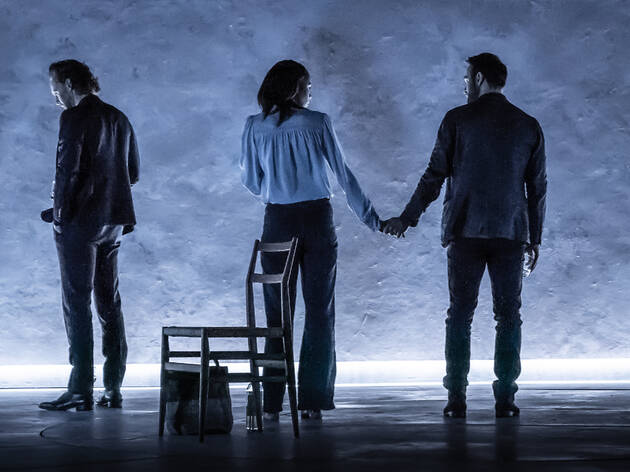 'Betrayal' review
Look: there's a strong chance you're reading this because you're a Tom Hiddleston fan, so here's something for the Tom Hiddleston fans. There is a scene in Jamie Lloyd's production of Harold Pinter's reverse chronology adultery drama 'Betrayal' in which his character, Robert, is told by Zawe Ashton's character Emma – his wife – that she has been having an affair with his best friend Jerry (Charlie Cox) for years. Posh, self-assured Robert's language would suggest he is savagely sanguine about this: but Hiddleston's eyes are heartbreakingly wet. Maybe he's got some sort of clever trick or whatnot, but it's a genuinely remarkable piece of acting, in a genuinely remarkable performance. Really, though, the triumph here belongs to director Jamie Lloyd. Directing 'Betrayal' as the culmination of his Pinter at the Pinter season of all of the late playwright's one-act plays, there have to be very few people alive – or indeed dead – who understand Pinter in the way Lloyd does, and it shows here. 'Betrayal' is notionally Pinter's most accessible play, and is staged frequently, often safe productions with celebrity casts. But I've never seen a version before that has made such sense of it for me, and has been so daring in the staging. Usually, it is taken fairly literally, as a realist drama about an affair. Here, it touches on more fundamental questions of human nature and identity. In a way that absolutely connects 'Betrayal' to the playwright's earlier, stranger work, Lloyd make
Buy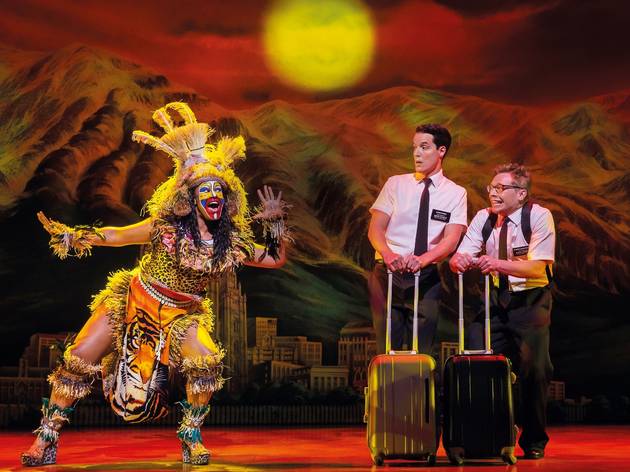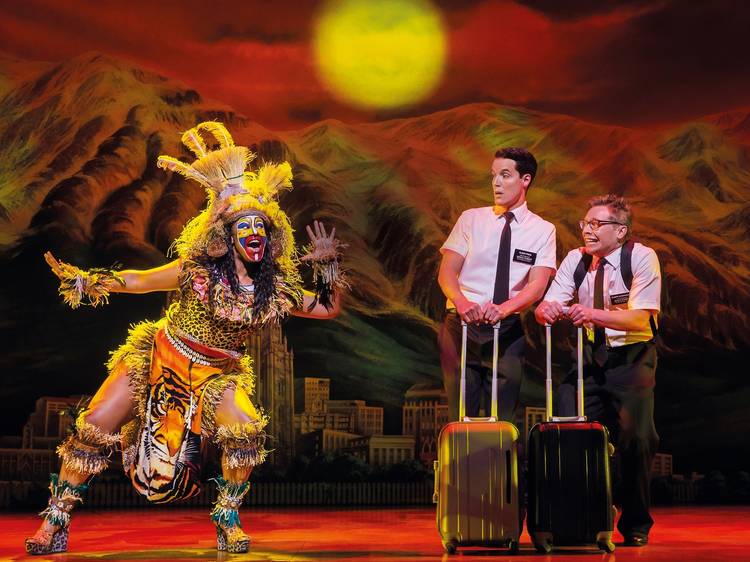 The Book of Mormon review
Brace yourself for a shock: 'South Park' creators Trey Parker and Matt Stone's Broadway-munching musical is not particularly shocking. Sure, there are 'fucks' and 'cunts' and gags about baby rape – but most of it is deployed ironically; beneath it all, this is a big-hearted affair that pays note-perfect homage to the sounds and spirit of Broadway's golden age. The strapping young Latter Day Saints missionaries in 'The Book of Mormon' are as cartoonish as any 'South Park' character, with the endearing alpha-male woodenness of the 'Team America' puppets. In other words, they are loveable, well-intentioned idiots, traversing the globe like groups of pious meerkats, convinced they can convert the heathen through sheer politeness. And if they have doubts, then as Stephen Ashfield's scene-stealingly repressed Elder McKinley declares in glorious faux-Gershwin number 'Turn it Off', 'Don't feel those feelings – hold them in instead!' His advice is ignored by the show's heroes, narcissistic, highly strung Elder Price (Gavin Creel) and dumpy, lying Elder Cunningham (Jared Gertner). The pair are sent to Uganda in an effort to convert a village to Mormonism, a religion that essentially tells the penniless villagers how great distant America is. The locals are not keen: Price cracks and unwisely clashes with a crazed local warlord; Cunningham makes up his own version of Mormonism which involves fucking frogs to cure oneself of Aids. 'The Book of Mormon' is, above all, very funny, breath
Buy
Where is Peter Rabbit?
The banterfication of Beatrix Potter's beloved children's characters via the James Corden film and the noisy CBeebies show is probably not extended to this puppet driven kids's musical, which looks altogether more charming. 'Where Is Peter Rabbit?' rocks up in the West End for the Easter hols with Gruff Rhys Jones and Miriam Margolyes providing pre-recorded voices. The lyrics are written by theatre legend Alan Ayckbourn.
Buy