Theatre Tickets
Buy tickets for all London theatre shows and find cheap and discounted London theatre tickets
Theatre Highlights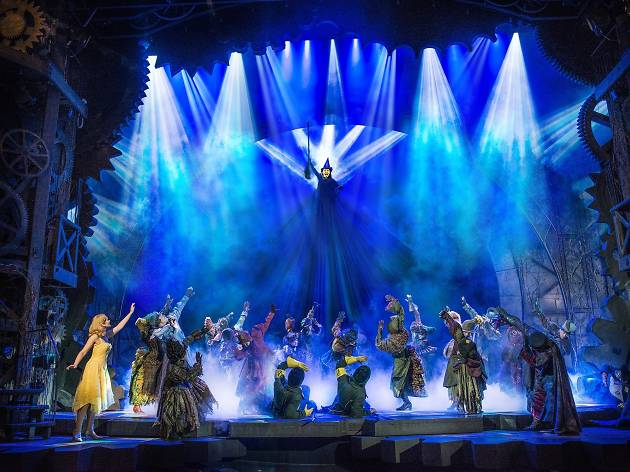 Wicked
Make your friends green with envy with our tickets to this feel-good musical
Buy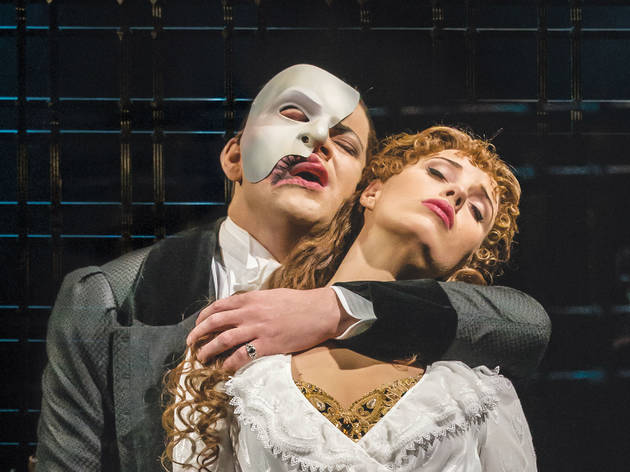 The Phantom of the Opera review
This multi-award winning musical continues to captivate audiences at Her Majesty's Theatre
Buy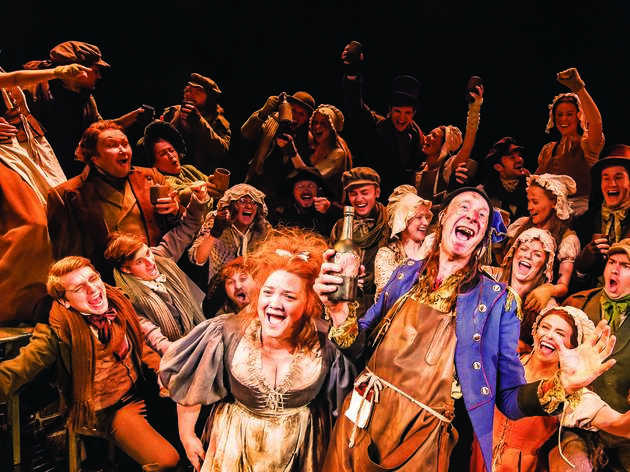 Les Miserables
This storming revolutionary musical has been stirring up audiences since 1985.
Buy
Latest theatre offers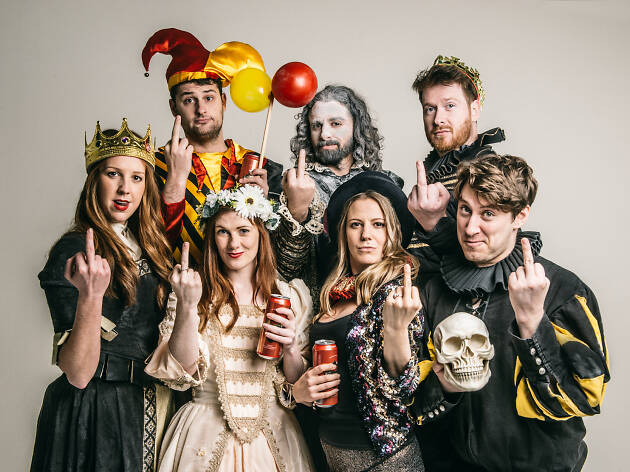 Shit-faced Shakespeare: Hamlet
To drink, or not to drink? The Shit-faced Shakespeare crew finally tackle the Bard's greatest play: as ever, with one member of the company smashed out of their faces. Is it going to be a 'Hamlet' for the ages? Absolutely not. Is it going to be a fun, short 'Hamlet' best watched over a few beers? Aye, there's the rub.
Buy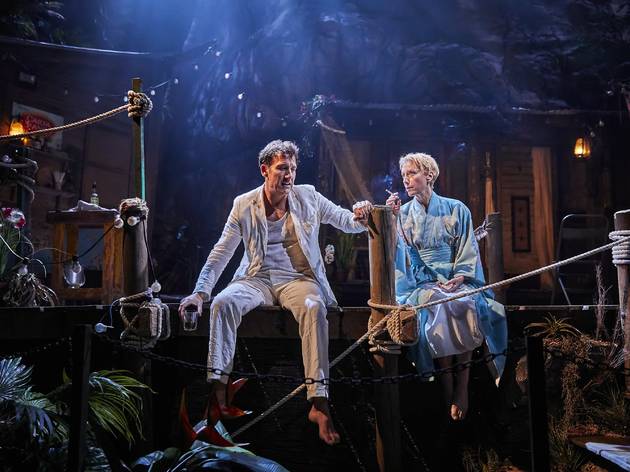 'The Night of the Iguana' review
Interview: Clive Owen – 'I'm a sucker for punishment' Tennessee Williams's wild, cracked, frequently hilarious 1961 drama 'The Night of the Iguana' really doesn't get staged all that often, at least not compared to the big ones. And for a good three-quarters of its hefty running time, James Macdonald's Clive Owen-starring revival makes you wonder what the hell is wrong with people that this is the case.It is '40s Mexico, and at a shabby coastal hotel – set on a vertiginous cliffside, stunningly rendered in Rae Smith's towering set – there is a scene of utter chaos. Reverend Shannon (Owen), a fallen American priest and regular visitor, has returned after a couple of weeks away to discover that the hotel's erstwhile owner – and his friend – has passed away, leaving the struggling business to his epically unbothered widow, Maxine (Anna Gunn).Shannon has other things to worry about, though: he's struggling with his sanity, and has just ditched the coach party of prim American ladies he's supposed to be acting as guide to at the bottom of the mountain, having committed an act of statutory rape on the youngest member of the group. He is losing his shit, basically, and matters are not helped by the obnoxious group of Germans staying at the hotel, who are probably literally Nazis. The only possible lifeline is Hannah Jelkes (Lia Williams), a well-spoken but penniless artist from Nantucket, travelling with her 97-year-old grandfather Nonno (Julian Glover), a frail old poet.If that
Buy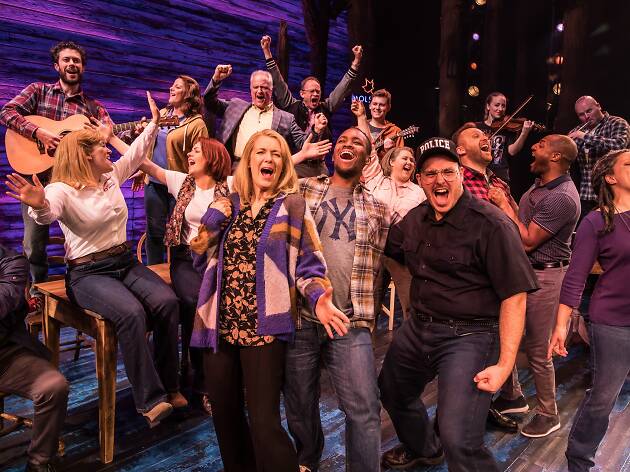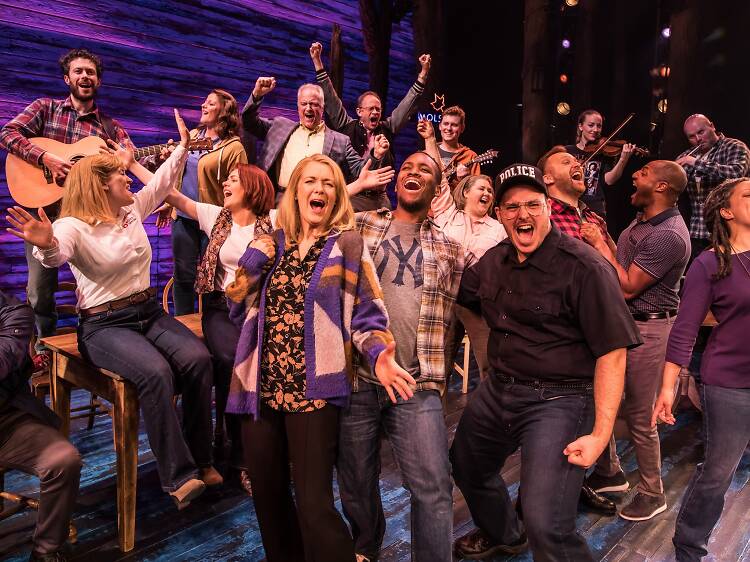 'Come from Away' review
Musicals don't come much more low-key, wholesome or Canadian than 'Come from Away'. Writers Irene Sankoff and David Hein cook up the straightforward world of the Newfoundland town of Gander using a very straightforward set of ingredients. The cast wear sensible shoes and lumberjack shirts. They tramp across a wood-decked stage that evokes the huge skies of their tiny island. They sing their way through a set of folk-tinged songs that tell stories of the five days after 9/11, when 38 planes made emergency landings on the island's huge, disused airstrip. And it's all totally, soul-feedingly wonderful. 'Come from Away' has been a massive sleeper hit across North America, Broadway included, and it's easy to see why: it mixes down-home authenticity with the desperate intensity that comes in times of crisis. This is a moment where 7,000 temporary arrivals join a community of just 9,000 people. Logistics might not be the sexiest of topics for a musical, but one of the many surprising joys of this show is how gripping it makes things like the struggle to rustle up transport at a time when the local school bus drivers were on strike and had to be coaxed into crossing the picket line. Then there are beds, food, medication and interpreters to be sourced for passengers from across the world: one non-English-speaking couple communicates by cross-referencing Bible verses. Based closely on interviews with real Newfoundlanders, this is a picture of a community that stretches itself to bre
Buy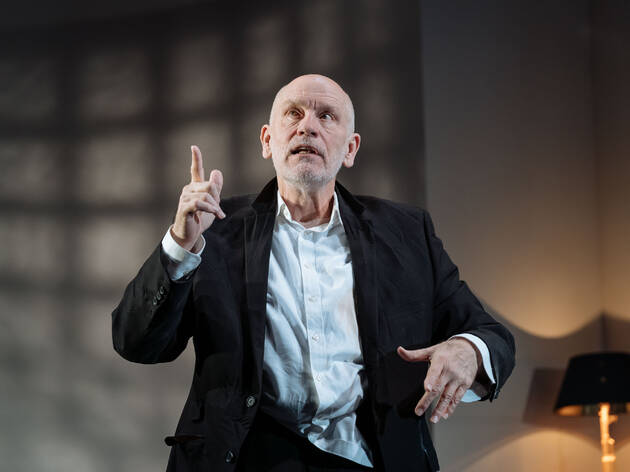 'Bitter Wheat' review
John Malkovich: 'I can't tell you what it is. You can tell me what it is' Really, what is the point? Why stage this? I write with weariness, not anger. Because it's all too tiresome, and too predictable. Turns out, nope, we really didn't need a Harvey Weinstein play, written by a man and from a male perspective. The whole thing leaves you feeling… grubby. David Mamet, once our prime chronicler of macho males and power struggles, has written a play about a movie mogul called Barney Fein. It is scathing and cynical – it doesn't ask for sympathy for Fein. But it does ask that we listen to his story. It does ask that we re-hash all those harrowing #MeToo revelations for entertainment, that we re-stage these abuses of power again, laughing at them perhaps (although it's not that funny) but hardly shedding any new light. Incidentally, Fein's film company is called Find a Light Films, because it sells schmaltzy Oscar-winning entertainments about triumph over adversity, so maybe there's a Mamet mock in here of the idea of a serious, do-gooder #MeToo play. But we certainly don't need this easy satire either. John Malkovich has been tempted back to the West End to star in it, and although he plays Fein as wholly unpleasant, he's not nuanced. Fein is a nasty piece of work all right – but Malkovich's rantings are one-note, even monotonous. He's in a fat suit, and Mamet – who also directs – makes many dispiriting attempts to wring laughs out of the fact that this character is overweig
Buy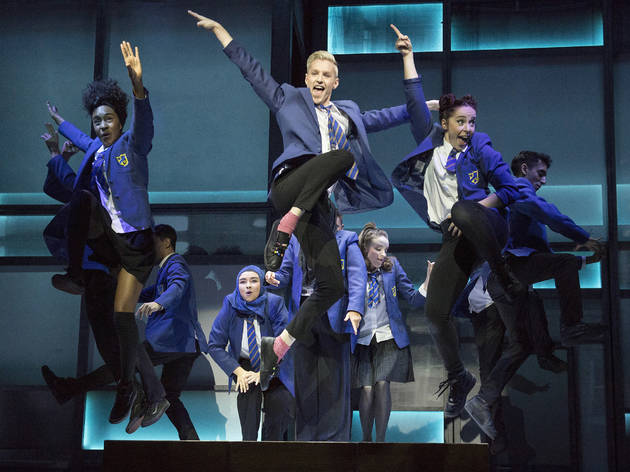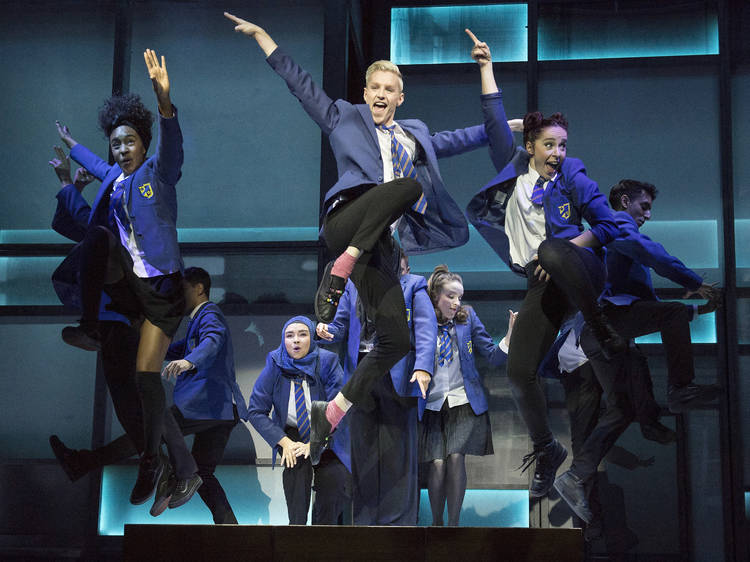 'Everybody's Talking About Jamie' review
'Everybody's Talking About Jamie' is a burst of joy in the heart of the West End. This new British musical, transferring from the Sheffield Crucible, is the real deal. Watch out, tired revivals: there's a new kid in town. Inspired by a 2011 BBC documentary about a teenager who wanted to be a drag queen, the show follows 16-year-old Jamie on his journey to be himself – out of a classroom in a working-class part of Sheffield, away from the bigotry of a deadbeat dad, and into high heels. Director Jonathan Butterell's production is a high-impact blaze of colour, combining video projections with seamless scene changes and a live band above the stage. It captures the frenetic energy of being a teenager. Every element of this show works beautifully together. The music, by The Feeling frontman Dan Gillespie Sells, is a deft mix of irresistibly catchy, pop-honed foot-tappers – try not to hum 'And You Don't Even Know It', I dare you – and truthful, heart-wrenching numbers. This is Sells's first foray into writing for musicals, but he's always excelled at telling stories in song. He is matched by the show's writer and lyricist Tom MacRae. Apart from notable exceptions like Punchdrunk's 'Doctor Who'-themed kids' show 'The Crash of Elysium', he's largely written for TV, but this works well here. His dialogue is punchy, funny and often lands with a sting. While most of the characters exist to orbit Jamie, they still have their own stories and these are crisply told. As Pritti, Jamie'
Buy