Tracy Letts interview: 'Saying "I'm an important writer" is deadly'
The American actor and playwright talks 'August: Osage County', Pulitzer prizes, 'Homeland' and 'Superior Donuts'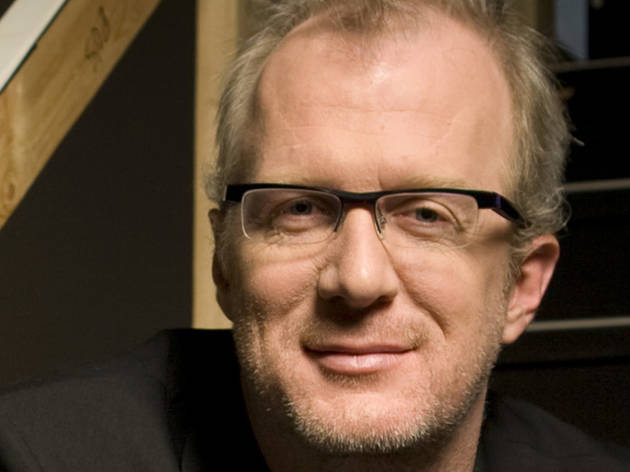 American playwright and actor Tracy Letts adapted his Pulitzer-winning '
August: Osage County
' into the Oscar-nominated film. His intimate follow-up, '
Superior Donuts
', concerns a family-run doughnut store struggling to keep up with company competition. It has its UK premiere this week.
Meryl Streep and Julia Roberts are up for Oscars for 'August: Osage County'. How does that feel?
'I am delighted. Anything that encourages people to go see the work is good. The truth is, they worked hard. On the very first day they were like every other actor: they showed up, they were a bit nervous, they wanted to make a good impression. Meryl had a dog-eared script with a lot of notes in it and her yellow marker out.'
Did winning a Pulitzer change you or your work?
'Boy, I'd love to say that it didn't. It's the greatest form of encouragement – it makes you go: "Oh, I guess I am a playwright and I can keep doing it." But the truth is that you have to fight not to lose your sense of irreverence, or reinvention. If you're not careful you might settle in and say: "I'm an important writer now." That's deadly.'
You star as senator Andrew Lockhart in 'Homeland'. What attracted you to the series?
'I liked the show but I originally turned down the part. Then I talked through the character with the series creator Alex Gansa and I realised what he saw happening to the role over the course of the series was pretty interesting. It became a larger discussion about the use of the CIA. I was so impressed that I changed my mind.'
'Superior Donuts' premiered in 2008 but has only just arrived in the UK. Why?
'''Superior Donuts'' is very important to me. I wrote it after the year I had huge success with ''August…'' but also after my father had died. I felt like I didn't have it in me to put something dark into the world. But I've always feared the English would think it was too sentimental. Then these folks who are doing the show came calling and it was their passion for the project that moved me to let them do it.'
Are 'August…' and 'Superior Donuts' connected?
'They are both about family and about America. They were both written towards the end of the Bush years, which for far-left-leaning people like myself was a pretty horrible time. They're both an exploration of the painted American dream.'
Discover more great London theatre