'Urinetown': creator interview
Greg Kotis's toilet-inspired musical is this year's darkest comedy. We sit down for a wee chat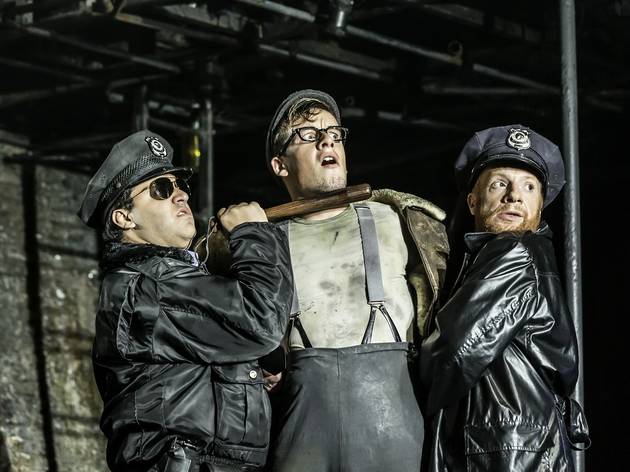 1/10
© Johan Persson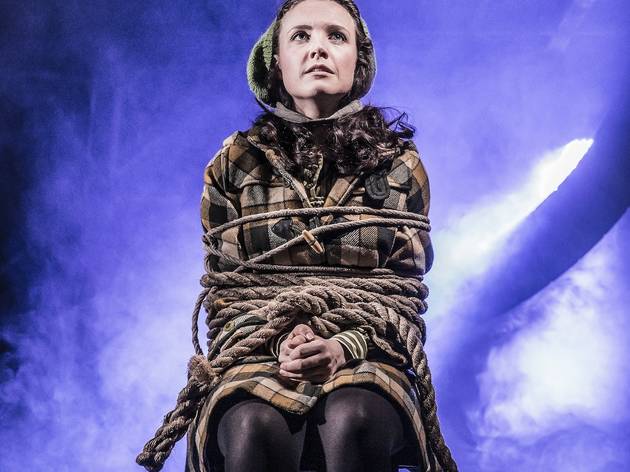 2/10
© Johan Persson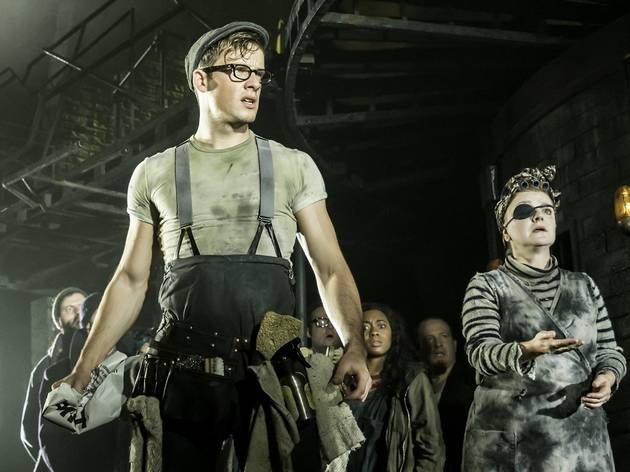 3/10
© Johan Persson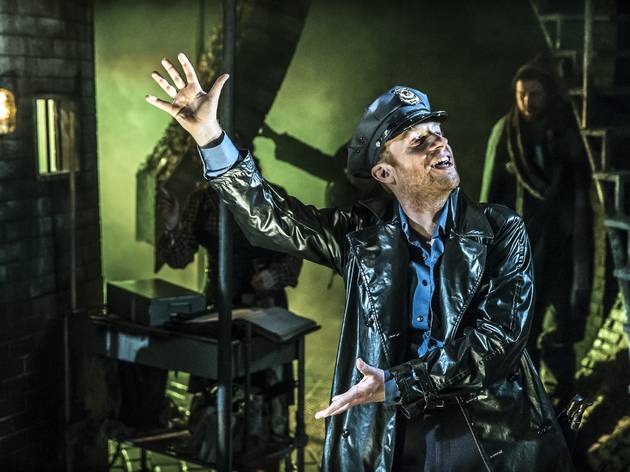 4/10
© Johan Persson
Jonathan Slinger (Officer Lockstock)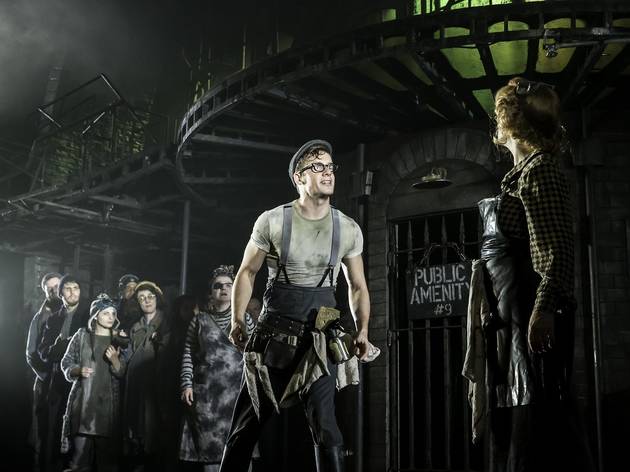 5/10
© Johan Persson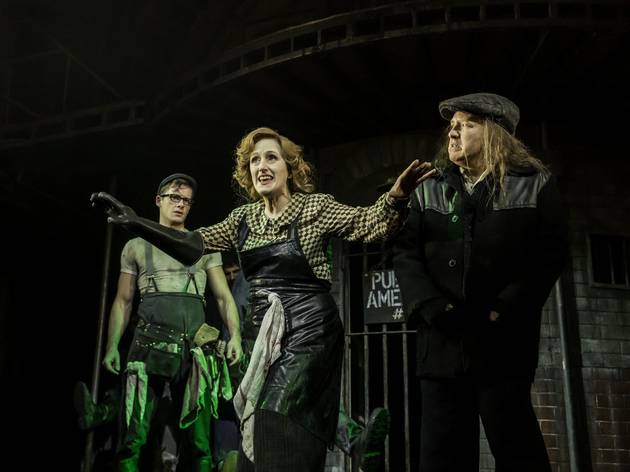 6/10
© Johan Persson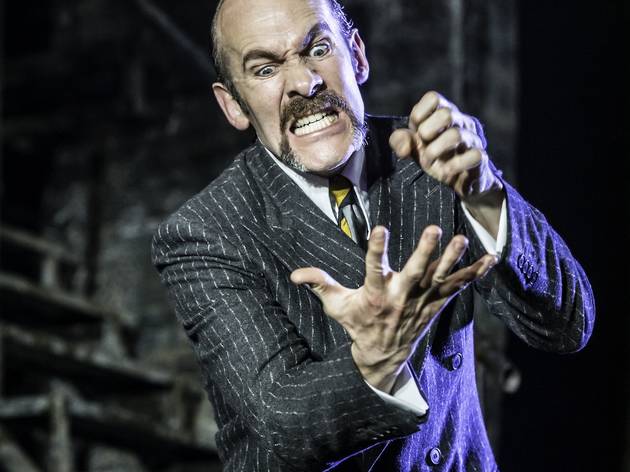 7/10
© Johan Persson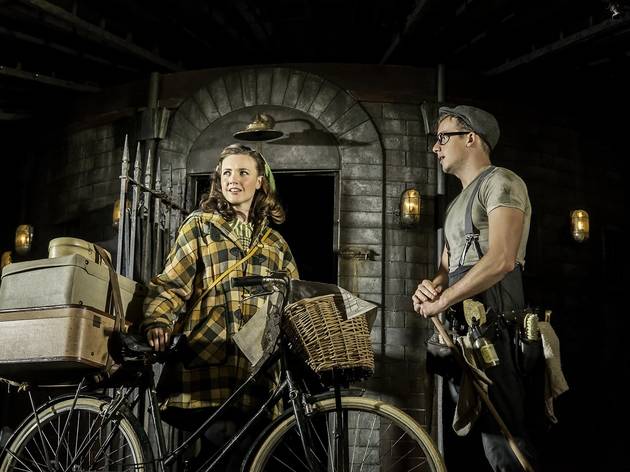 8/10
© Johan Persson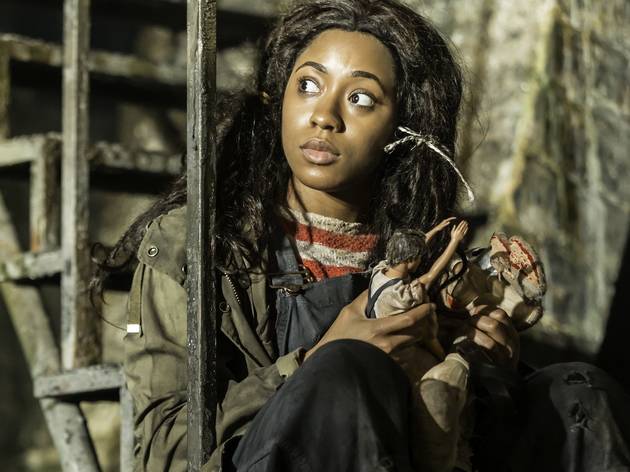 9/10
© Johan Persson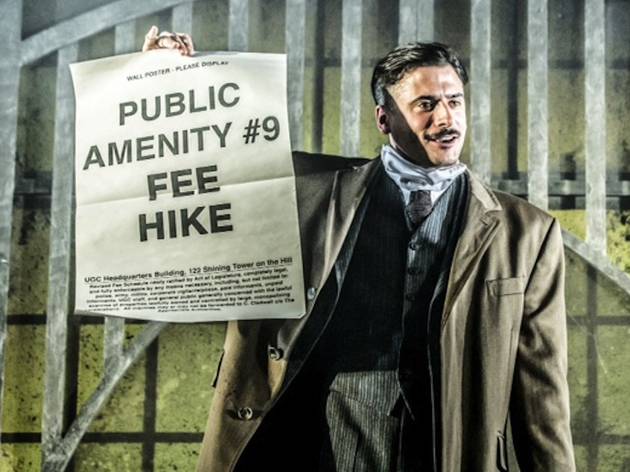 10/10
© Johan Persson
We're screwed, basically. That's the message on the news, and that's the message you'll take from 'Urinetown', the staggeringly prescient comedy musical that took New York by storm a decade ago, paving the way for '
Avenue Q
' and '
The Book of Mormon
' as it roared from cult oddity to Broadway smash.
It's taken ten years for a UK production, a classy off-West End affair helmed by the red-hot director Jamie Lloyd. But the freaky thing about '
Urinetown
' is how up-to-date it is. Foreshadowing the Occupy movement, Guantanamo Bay, the Arab Spring, our environmental problems and the post-credit-crunch fall in standards of living, this is a show about the collapse of Western civilisation. With songs.
'It was written in a mindset of despair,' says creator Greg Kotis (pictured right). 'I thought: how about writing something that offers no solutions or hope. It just allows us to spend time with the things that we know are happening to our world.'
Okay, enough doom and gloom. 'Urinetown' is a comedy. A comedy inspired by a toilet. 'I went to Paris in '95,' explains Kotis, 'and I ran out of money right away. Part of my budgeting system was to avoid the pay-per-use toilets: I tried to not think about going to the bathroom a lot. I could have just barged into a café, but I couldn't stand the French disapproval.'
That experience begat the grim, Gotham-like city where 'Urinetown' is set, a city in which all public toilets are subject to swingeing fees and peeing anywhere else is illegal. A band of rebels take on the corporations, but in the show's most audacious twist, Kotis flushes the liberal fantasy ending we long for down the toilet.
If it sounds a little dark, well, leave your jazz-handed prejudices at the door, my friend, because musicals have always been dark. Haven't you seen 'Sweeney Todd', 'Les Misérables' or 'Cabaret'? The difference, perhaps, is that a new generation of theatremakers, led by Kotis and 'Book of Mormon' creators Trey Parker, Matt Stone and Robert Lopez, is willing to laugh about how fucked we all are.
'There are many people who are excellent at thinking how to wrestle with dark themes in a very serious way,' says Kotis. 'But I can't do that, it's gotta be funny – that's the defence mechanism against the fear.'
Get the best of London's theatre