Video exclusive: the Secret Theatre cast discuss 'Show 1'
Details of the Lyric Hammersmith's latest season are strictly under wraps. We spoke to the cast to find out what to expect from 'Show 1'
Clandestine entertainment has never been bigger in London, and now the theatre world is getting in on the act. Secret Theatre, which runs from now until Christmas, sees a group of ten actors tackle six very different shows, the identity of which remains a secret right until curtain-up.

Worried about spending £15 on a dud? Don't be. We went along to rehearsals and spoke to the cast involved in 'Show 1', and, as you'll see in the video above, it's very exciting stuff indeed.
Done? Now check out our teaser video for Secret Theatre 'Show 2'.
Find the best of London theatre
Welcome to the ultimate destination for West End shows... Want to see a West End musical or play, but not sure which one? Looking for gossip on which shows and celebrities are coming to the London stage? Or just after a good deal on tickets? Whatever the case, we've got it all right here. London's best pre-theatre restaurants Enjoy a delicious dinner without the stress at these excellent West End restaurants with pre-theatre menus, reservations and swift serviceSee our map of pre-theatre dinner restaurants Most popular West End offers The Book of Mormon Brace yourself for a shock: 'South Park' creators Trey Parker and Matt Stone's Broadway-munching musical is not particularly shocking. Sure, there are 'fucks' and 'cunts' and gags about baby rape – but beneath it all, this is a big-hearted affair that pays note-perfect homage to the spirit of Broadway's golden age as much as the sounds. The strapping young Latter Day Saints missionaries in 'The Book of Mormon' are as cartoonish as any 'South Park' character, with the endearing alpha-male woodenness of the 'Team America' puppets. In other words, they are loveable, well-intentioned idiots, traversing the globe like groups of pious meerkats, convinced they can convert the heathen through sheer politeness. And if they have doubts, then as Stephen Ashfield's scene-stealingly repressed Elder McKinley declares in glorious faux-Gershwin number 'Turn it Off', 'Don't feel those feelings – hold them in instead!' His advice is ignored by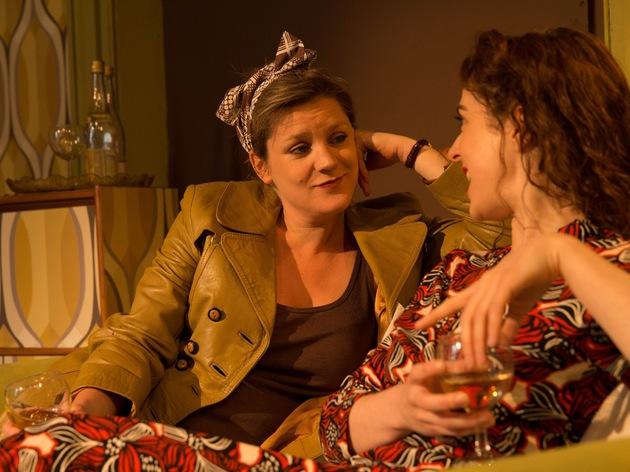 Find a hidden treasure with our guide to London's fringe theatre The fringe is the lifeblood of London's theatre scene, a world of tiny, unsubsidised theatres that offers everything from revivals of rare musicals to the West End hits of tomorrow. Here's Time Out's guide, including fringe reviews, fringe listings and links to London's key fringe theatres. London's best fringe theatre venues Small but perfectly formed, these theatres present excellent productions off the beaten West End trackSee the list of fringe theatre venues Central London fringe theatre Julius Caesar Blimey, there's a lot of blood here. Brutus stabs Julius Caesar so many times it's a wonder there's any skin left. Everyone walks around with gore-spattered riot shields and red streaked faces. By the end of Iris Theatre's promenade production, the steps of St Paul's Church are stained crimson. The battles in director Daniel Winder's chest-thumping version of 'Julius Caesar' are very good. It's the war of words I'm not sure about. The action jumps from the church steps to the rose garden and the show doesn't settle. We never reach that eureka moment when Shakespeare's language becomes our own. Joanna Beart-Albrecht's eclectic costumes confuse things further. The context is 'vaguely modern' at best. Julius Caesar (a peacock-chested Matthew Mellalieu) and his followers are dressed in skinny black jeans and the occasional toga. Brutus (David Hywel Baynes) accessorises with a thread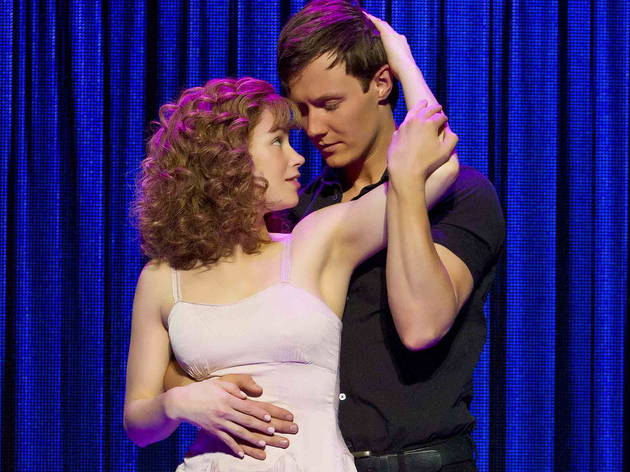 Musicals coming soon The Sound of Music Rachel Kavanaugh gave up her tenure at the helm of the Birmingham Rep last year; now, she's turning her attention to directing a new stage version of the Rodgers and Hammerstein Nazis-and-yodelling classic. It's the Open Air Theatre's traditional end of season musical blow out, and, suprisingly, the first time a Rodgers and Hammerstein-penned show has graced the Regent's Park stage. Working alongside Kavanaugh will be choreographer Alistair David and Olivier award-winning set and costume designer Peter McKintosh. The Commitments With Irish indie musical 'Once' effortlessly wooing the West End, the timing is overripe, if not overtly cynical, for this adaptation of Roddy Doyle's comic 1987 novel about a music obsessive forming a soul band in working class Dublin. The Booker-winning author has himself adapted the script, with Jamie Lloyd, fresh from directing James McEvoy in 'Macbeth', commandeering a cast of up-and-comers. The Light Princess The National Theatre's new season includes this musical with lyrics and songs by Grammy-nominated, fire haired minstrel Tori Amos and a book from Samuel Adamson. 'Curious Incident of the Dog in the Night-Time' director Marianne Elliott takes the reins of 'The Light Princess', a fairytale about a princess, who becomes so sad after the death of her mother she begins to float, and a heavy-hearted prince, who live in two opposing kingdoms and begin an affair in the midst of war. Rosalie Craig stars as pri