Heads up! We're working hard to be accurate – but these are unusual times, so please always check before heading out.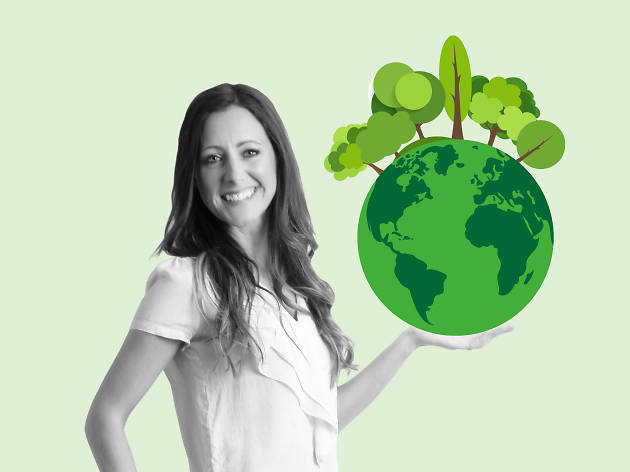 Dear Natalie: How can I persuade my mates to cut out plastic?
Our Green Goddess agony aunt, eco campaigner Natalie Fee, answers your questions about sustainable living in the city
Dear Natalie…
I have a refillable water bottle and I love it. But loads of my friends and family still buy water in plastic bottles, and they really, really don't like me telling them they're wrong. How can I convince them that it actually is important – and not just because of the cute turtles?
Chris via email
Dear Chris…
Power to your bottle! And to your enthusiasm for wanting to go beyond your personal impact and get others on board with the refill revolution.
But no one likes being told they're wrong, and despite your good intentions, you're probably winding them up. So what to do?
First off, you should know that by changing your behaviour, and talking to them about why you've decided to give up plastic bottles, you've planted a seed in their psyche. Now it only needs the odd watering – like them seeing you take a glug from your sexy reusable water bottle – for it to sprout.
We're social creatures: we like to fit in and be accepted. When we see that more of our friends and family are carrying reusable bottles (or going vegan, or choosing a staycation instead of flying) we start to shift our behaviour too.
And it does matter. Unless we radically cut back on the amount of single-use plastic we use globally, ocean plastic pollution is set to double by 2030. Yikes.
Helpfully, central London now has more than a thousand places to fill your water bottle for free, thanks to the Refill campaign (which I'm backing with my City to Sea non-profit). It connects bottle-toting punters to taps and fountains – look out for stickers in businesses' windows or download the app. It'll even tell you how much you've saved by not buying a bottle.
So rather than throwing your sister a dirty look next time you see her swigging from a plastic bottle, just get your phone out and casually mention how much money you've saved using Refill. If David Attenborough won't convince her to ditch the plastic, maybe a couple of hundred quid will.
Oh, and the refill revolution isn't just about water. I think I converted at least five people to the joy of Chilly's Bottles this summer when I pulled out mine at a baking hot music festival and poured myself a (reusable) tumbler of delicious, ice-cold rosé.
Got a question for Natalie? Write to greengoddess@timeout.com.
Natalie Fee is an environmental campaigner, author and speaker. She founded the City to Sea non-profit, which campaigns against plastic pollution. Her book 'How to Save the World for Free' is published by Laurence King. Follow her on Twitter and Instagram.
More ways to make London greener