Discover Schweppes 1783 – new naturally flavoured premium mixers, same iconic effervescence
Find out where to enjoy the new collection of Schweppes mixers in London's hottest bars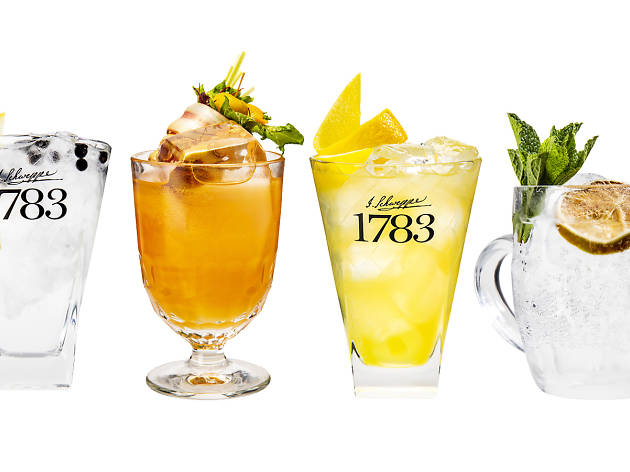 Did you know that Jacob Schweppe was the first person to find a way of capturing and bottling up bubbles?
That was all the way back in 1783, and thanks to him, London has been sparkling ever since. That's more than 200 years of people enjoying Schweppes. And now, an all-new premium collection of Schweppes 1783 mixers honours the pioneering effervescence that Schweppes has been famed for since bubbles began. Some new and exciting all-natural flavours have been added to the range to celebrate the fact that, without Schweppes, carbonated soft drinks as we know them just wouldn't exist.
Each of the all-new Schweppes 1783 range of six naturally flavoured mixers has been carefully crafted by a team of mixologists, with perfect pairing always in mind, so you can try matching each mixer with a host of premium spirits. It's time to get creative above and beyond your bog-standard G&T in London's best bars this spring.
Below, we show you where and how you can enjoy these new flavours across London in a selection of innovative – and delicious – tonic combos.