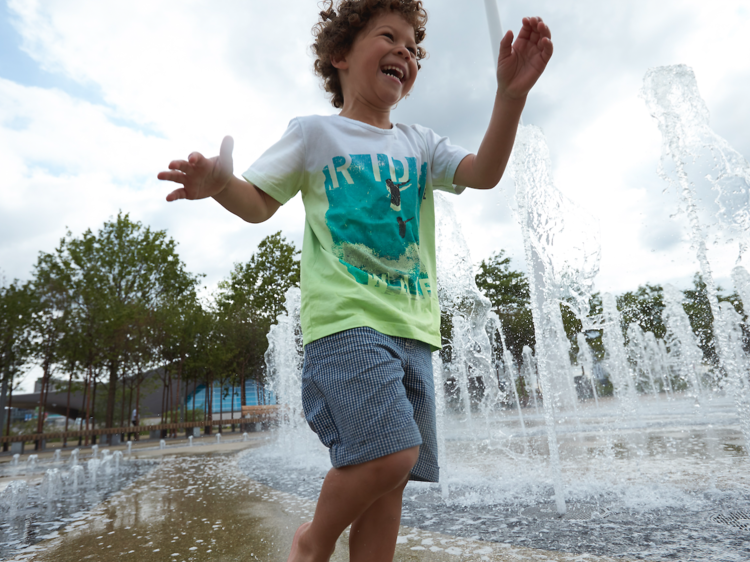 Nearly 200 individually controlled jets of water = hours of fun. Follow winding paths among the fountains and try to dodge the showering jets as they rise out of the ground in unpredictable patterns. (Or just get totally soaked to cool down on a hot day.) Free.
Getting there Jubilee, Central or DLR to Stratford.
Local bus routes: D8, 108, 339.