Heads up! We're working hard to be accurate – but these are unusual times, so please always check before heading out.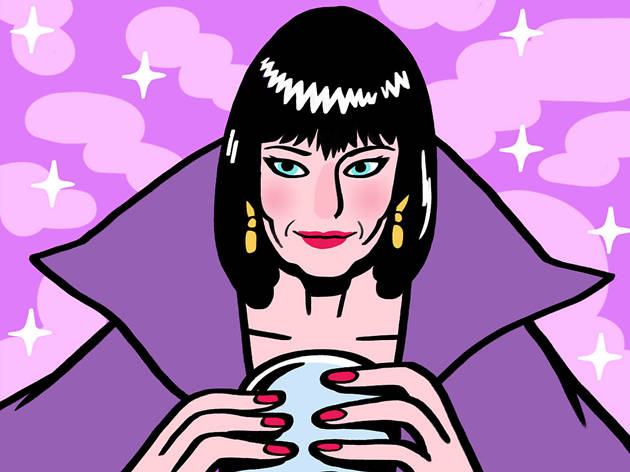 It happened here: Lloyd Griffith's funniest London moment
The comedian and musician revisits his surreal first brush with fame – at the BBC studios in west London, aged 12
The year was 1995, I was 12 and the school choir coach trip from Grimsby to London had taken ages. I remember looking out as we swooped through Brent Cross, thinking that London didn't look much like it did on TV. But an hour later our coach arrived at the BBC studios in Wood Lane, and it was exactly as I'd seen it every Saturday on 'Live & Kicking'. For me, it was the equivalent of the Hollywood sign.
Our school choir had been invited to sing on 'The National Lottery' because Grimsby Council had been given a grant to buy a Steinway piano for its new auditorium. As we stepped off the bus we all lost our minds at the plethora of celebs just knocking about. Bob Geldof, PJ & Duncan and Toby Anstis were all present and correct. On the piano for our performance was none other than actor, comedian, musician and composer Dudley Moore. To this day I don't think anyone knows why Dudley Moore was playing piano with a choir from Grimsby – least of all Dudley Moore.
'Suddenly, Mystic Meg appeared right next to me in the canteen queue'
The host, Anthea Turner, showed us round the studios, teaching us about the ins and outs of telly – and introducing us to Mystic Meg. Meg could do no wrong in my eyes: with her pristine hair, flamboyant clairvoyant regalia and oh-so-accurate predictions, she was my childhood hero. Unfortunately, Mystic Meg wasn't as welcoming as the other stars. I was a little sad, but I understood that she was 'in the zone'.
About an hour later, I was in the canteen where I'd just ordered my sausage, burger and beans. Suddenly, Mystic Meg appeared right next to me. I froze and then dropped my tray on the floor. My lunch narrowly missed her mystic cape.
Of all people, it was Toby Anstis who rushed to my rescue. 'You didn't see that coming, did you?' he quipped. Everyone laughed, except for me and Mystic Meg. If there's a moral to take away from this it's never meet your heroes. Especially if they wear capes and can't fly.
'Lloyd Griffith: 'Not Just a Pretty Face' is at Soho Theatre Apr 7-11 and Leicester Square Theatre on Apr 25.
For more funny Londoners, sign up here to get Time Out features straight to your inbox.