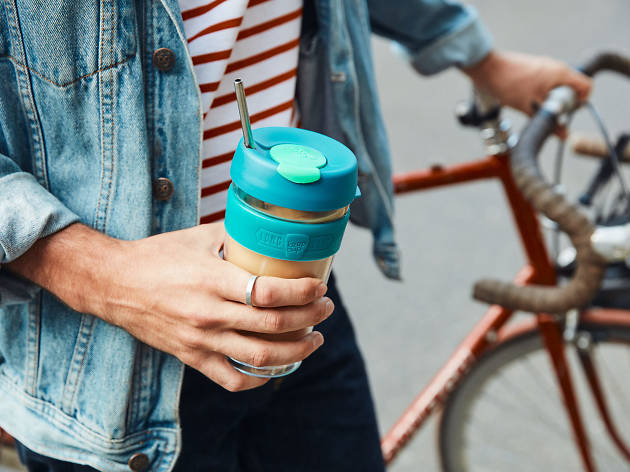 Join London's coffee revolution! Where to fill your reusable cup
We bring you the lowdown on how the boundary-pushing KeepCup has led the way in sustainable coffee drinking since 2009 – along with our top places to fill your reusable cup in London
Imagine a post-disposable world: there are no plastic bags, guilt-free reusable straws are made of metal and your morning coffee fix comes in a sustainable, reusable cup that isn't going into a landfill anytime soon. The fine folks at KeepCup believe this future is coming, and sooner than we might think. Their mission? To make sure people no longer need, or want, disposable cups by 2023.
More than 1 million disposable cups are used and binned worldwide every single minute. But the reuse revolution has begun, with more and more Londoners using reusable cups for their takeaway coffee every morning.
With the world's first barista-standard reusable cup, KeepCup kickstarted that behaviour change around a simple idea: keep it and use it again. Originally designed in Melbourne for coffee drinkers and baristas, KeepCups are locally and sustainably manufactured in the UK (they've even got an office just up the road in Leyton). And when you choose your KeepCup, you can have your say on everything from its size and materials to its unique colour combo.
Ready to be part of the reuse revolution? 
Now you've got your KeepCup, here's where to fill it.
Read more at www.keepcup.com.
A local favourite, Perky Blenders are small batch speciality grade coffee roasters. As well as prizing sustainability, they're big on making sure coffee farmers in Africa and South America get paid above the Fairtrade minimum. Ethics make a cappuccino taste better, right?
660 High Rd, E10 6JP. Leyton Midland Rd Overground.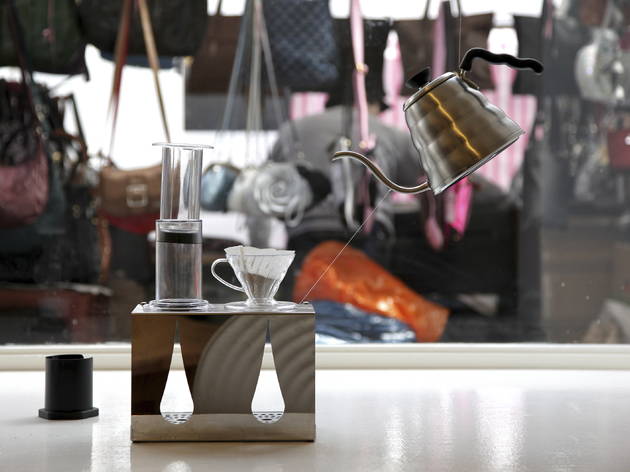 Expert baristas here make some of the best coffee in London, from flat whites to the hand-filtered stuff. Their big old space is typically Clerkenwell, with its exposed floorboards and classroom-like wooden tables and chairs, and there's a dedicated coffee school. Learn latte art with the pros – or just pop in, cup in hand, for your brew to go.
23-25 Leather Lane, EC1N 7TE. Chancery Lane tube.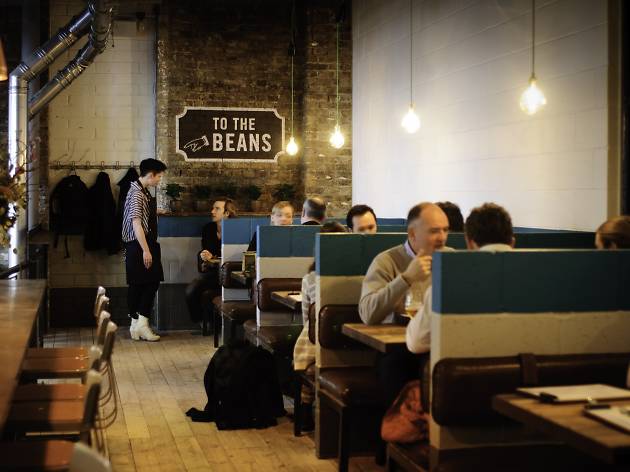 What started as a small shop in a New Zealand surf town has become an international mini-chain – though Ozone's Old Street industrial basement space still has a local neighbourhood feel, not least because of its super-friendly baristas. These guys know their Aeropress from their cold-drip. Be warned: dropping in here for your weekday caffeine fix will make you want to return on the weekend to try the extensive brunch menu.
11 Leonard St, EC2A 4AQ. Old St tube.