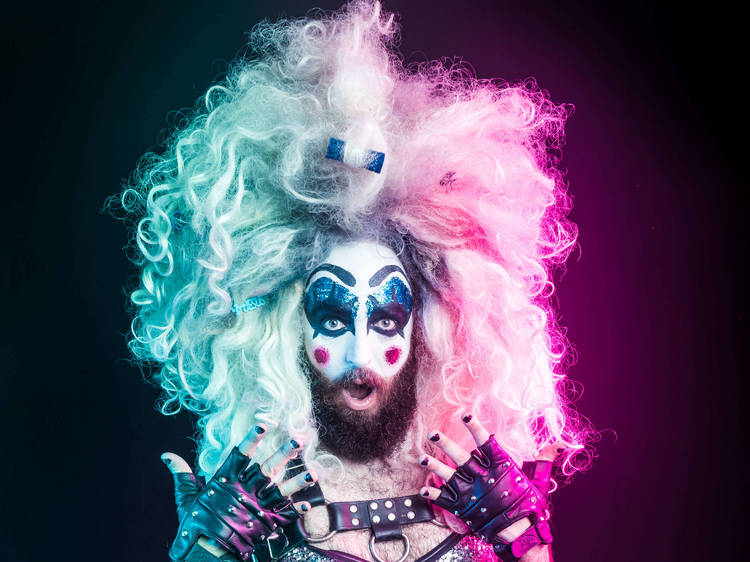 Bar Wotever is an incredible weekly showcase of queer drag and cabaret talent. Political, inclusive and extraordinary, it's a breeding ground of fresh talent and a vital community hub. The Royal Vauxhall Tavern. Tube: Vauxhall. Tue Oct 29, then weekly. From £4.
Shit Show is anarchic showcase of London's most exciting queer alternative drag talent. Hosted by professional drag monster Baby Lame (of official 'Drag Race UK' podcast fame), and always host to (literal) gag-inducing performers. The Glory. Haggerston Overground. Nov 16. £10. Check The Glory website for additional dates.
Mariah & Friendz: Extra Spooky. London's notorious club night returns for a special Halloween edition. The best and raunchiest of London's drag, circus and burlesque scene collide on stage to create on HELL of a party. And for one night only, Mimi's Dirty Disco Dungeon will be open with go-go ghouls, dirty disco and more pop-up shows. Bethnal Green Working Men's Club. Tube: Bethnal Green. Nov 2. £10.
BoiBox is one of the best drag king shows in town, and have a night at The Glory on the last Thursday of every month. It's having one of its biggest blow-outs yet this Halloween weekend for Spooktacular with performers Adam All and Apple Derrieres. These dragulas are to die for. The Glory. Haggerston Overground. Thu Oct 31. £10.