Heads up! We're working hard to be accurate – but these are unusual times, so please always check before heading out.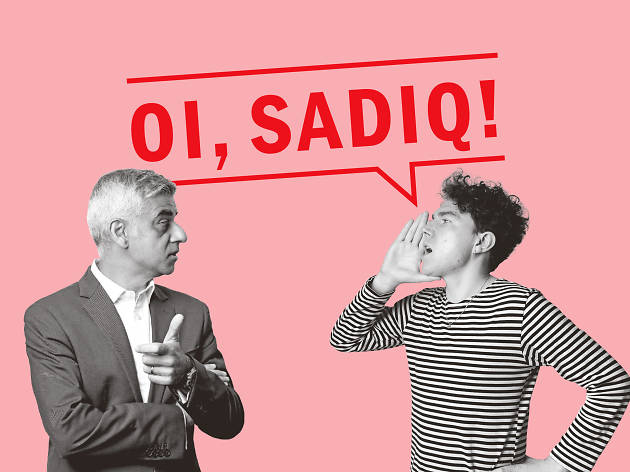 Oi Sadiq! Has it been a good or bad decade for London?
London Mayor Sadiq Khan takes a look back with Time Out's James Manning
This year, we've been giving some of our favourite Londoners the chance to put one big question to the Mayor. Now it's our turn: Time Out's James Manning wants to know whether Sadiq Khan feels that the last ten years have been kind to our city.
James 'Oi, Sadiq! Like you, I'm a proud, born-and-bred Londoner – but I don't feel it's necessarily been the greatest of decades for the capital. What about you? Do you think our city has got better or worse since 2010?'
Sadiq 'Well, we've had a decade of austerity. Since 2010 we've had record cuts in policing, schools and the NHS, and we've seen the consequences. But notwithstanding that, look at the great things which have happened in the last ten years. We had a great Olympics, becoming the sporting capital of the world. We're also the cultural capital of the world: from major films made in our city to Stormzy to Adele in music to fashion and culture. We should be really proud of punching well above our weight.'
James 'But it does sometimes feel a bit hopeless being a Londoner when we're surrounded by so much bad news for the city.'
Sadiq 'Look at the history of our city. In the face of adversity, we stand up – we don't cower or become intimidated. One of our strengths is our diversity. Over the last ten years, we have become more diverse. I genuinely think if you'd asked people in 2010, "Is London a great city?", they might not have said yes. Ask them in 2020 and they'll say it's the greatest city in the world.'

Know an amazing Londoner who deserves a chat with the Mayor? Let us know!
Learn more about London's past