Perfect Mother's Day days out
Keep Mum sweet on March 15 with one of our individually crafted itineraries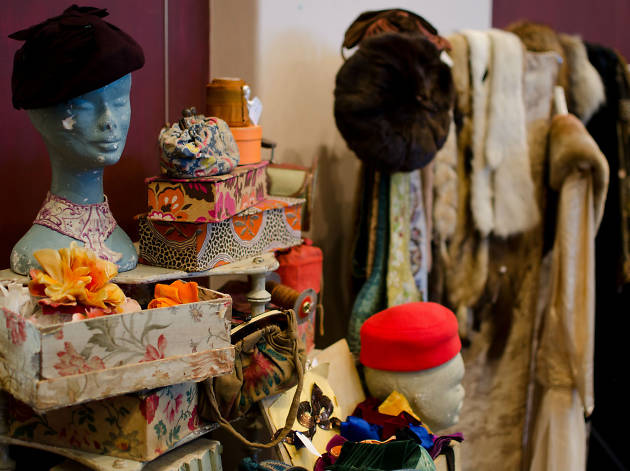 A box of Milk Tray just won't cut it this year, so choose one of our hand-tailored itineraries and treat your mum to a memorable Mother's Day. We've pulled together four handy (and potentially life-saving) Mothering Sunday days out that are guaranteed to impress Mum on Sunday March 6 2016.

Sponsored listing
Obicà Mozzarella Bar
Canary Wharf, Fitzrovia, Soho and South Kensington all have one – so it's about time the lawyers of Ludgate got a branch of the leading international chain of 'mozzarella bars'. First opening in Rome as Obicà more than a decade ago, the restaurants have spread as far as LA and Japan, serving buffalo mozzarella (imported from Campania) and other Italian staples from an open kitchen in a slick, modern room. But it's tough to square expansion with authenticity and quality, and that balance in this new St Paul's branch is a little off. No complaints about the cheese: a bursting burrata and a lovely smoked mozzarella, paired with nutty caponata and some excellent salumi. The ostentatiously palm-stretched pizza dough deserves a big hand. But everything else ranged from ho-hum (basic bruschetta) to sub-par, including an over-refrigerated, here's-one-I-made-earlier panna cotta. London has plenty of restaurants serving average Italian food, and most cost less than Obicà. Don't go for dinner; stick with a few glasses of Italian wine and the 'mozzarella bar experience', and you won't leave feeling cheesed off.
"Pasta, salad or pizza and a selection of Obicà specialities. All the flavours of our cuisine in one dish, at £12! Monday to Friday noon-3pm."
Smithfield
Online booking