Heads up! We're working hard to be accurate – but these are unusual times, so please always check before heading out.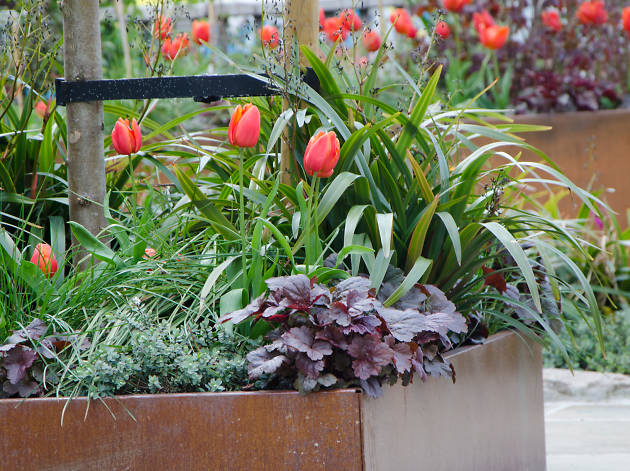 The best green spaces for urban gardeners in London
Whether you're tending a rooftop oasis or tackling a cactus in a pot, inspire your green fingers this spring with these lovely urban gardens in London
The sun is finally starting to make an appearance and so it's time to get outdoors and tend to your poor neglected plants. Author of 'The London Garden Book A-Z' Abigail Willis recommends the best urban gardens to inspire your eager green fingers.
Urban gardens in London
Beech Gardens
Essentially a giant roof garden above the far less scenic Beech Street tunnel, this garden features a beautiful vista of wildlife-friendly plants that thrive in the site's unforgiving climate and go a long way to softening the Barbican's brooding brutalism. Spring bulbs get the year off to a bright start but it's technicolour in midsummer.
The Skip Garden

A veg patch housed in builders' skips, this nomadic garden has been migrating around the King's Cross development site for the past few years. Run by the social enterprise Global Generation and providing horticultural training for young people, this 'garden of a thousand hands' is organically run and its zero-food miles produce is served in the onsite café.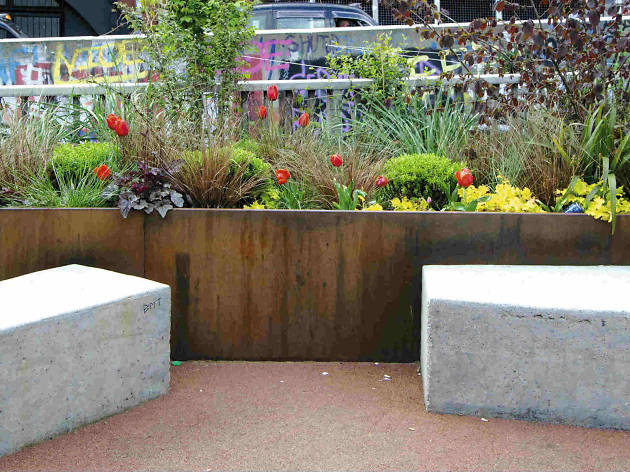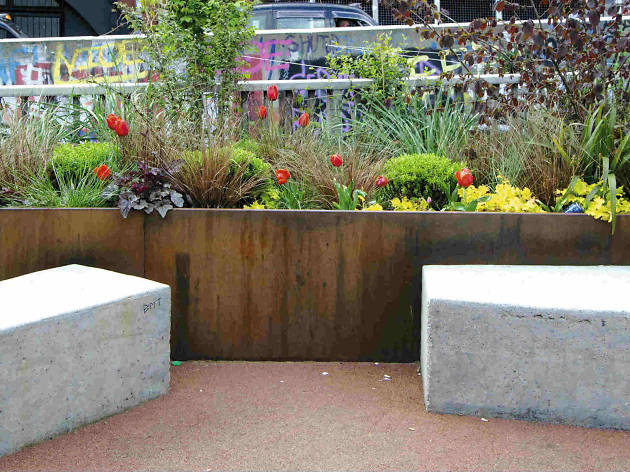 Inspiration for... urbanites
Leake Street Pocket Park
Pocket parks have been popping up all over London recently, and one of the best is at the opening to Leake Street Tunnel. Designed by landscape consultants, (Uncommon), this dinky public space embraces the urban grittiness and its robust planting scheme deploys cheery red tulips in spring, tough but tactile swaying grasses, and elegant purple hazel to make this a pleasant perch to scoff street food from nearby Lower Marsh market.
Leake Street Pocket Park, beneath Waterloo Station, SE1
Culpeper Community Garden
One of London's bombsite gardens, this is a lush inner-city oasis where people, plants and wildlife happily coexist. Its 40-or-so mini allotment plots are tended by local gardeners, and there's a lawn for lounging, bee-heavy glades of flowers, a rose-covered pergola and a pond that is a magnet for frogs, dragonflies and eager young pond-dippers.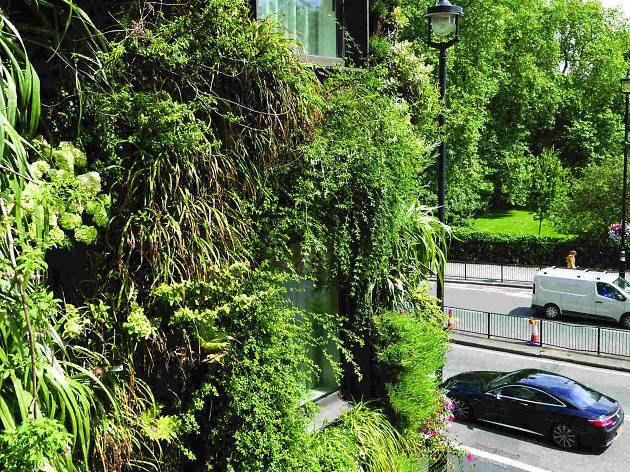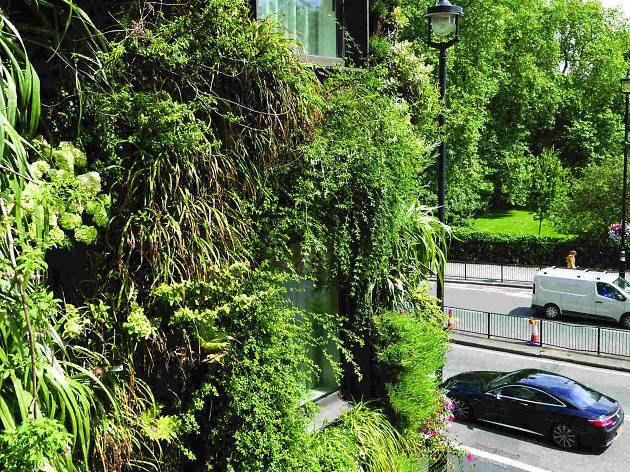 Inspiration for... street gardeners
Athenaeum Hotel, Lavender Field and Lauriston Road roundabout
Some of London's most inventive gardens are hidden in plain sight. Next time you're stuck in traffic along Piccadilly, look out for the Living Wall that wraps around the Athenaeum Hotel. Designed by vertical gardening guru Patrick Blanc, this flourishing façade is the response to the hotel's lack of a traditional horizontal garden space.
For a more Provençal jaunt, check out the Lavender Field, near Lambeth North tube station. Planted by guerrilla gardener Richard Reynolds, it's a fragrant and colourful addition to the south London streetscape.
Over in Hackney, potter Caroline Bousfield Gregory has been tending the Lauriston Road roundabout for over ten years, and has magicked a weedy wasteland into a Mediterranean island. Drifts of euphorbia, santolina, sage and pink valerian thrive on the dusty conditions.
Myddelton House Gardens
The atmospheric garden of the great plantsman AE Bowles has recently been restored, but the playful spirit of 'Gussie' Bowles remains with quirky features like the Tulip Terrace, the 'Irishman's Shirt' and 'Tom Tiddler's Ground'. Known as the 'Crocus King', Bowles was also keen on snowdrops and alpines – the collections here are first rate, so now is the perfect time to visit.
The oldest botanic garden in London quickly became a world leader in natural medicine after opening in 1673. Its location next to the Thames in Chelsea is no accident – the river's proximity creates a warmer microclimate meaning rare and endangered species are able to thrive. Within its walls 5,000 different edible medicinal plants grow - how's that for medicinal plant inspo?
This roof space, just a stone's throw from the City's skyscrapers, is used to grow veggies and herbs that feature on the gastro pub's modern menu. There are a few rustic tables parked between climbing vines, or benches to perch on beside planters flourishing with herbaceous life, but in truth, seating is scant, making this a very desirable spot for some peas and quiet. Rock up early to secure your spot and let the prosecco flow.
Step away from the aggressive redevelopment of Dalston Junction into this peaceful community garden, where a bark-chip path winds through plots, patches and whimsical picnic tables. If you feel the chill there are water bottles available in the kiosk alongside a seasonal menu from the charming grass-roots cafe and bar, whose funds help keep this community-driven space running. We'll make it a large G&T in that case - gotta support your local community projects, ey?
King Henry's Walk Garden is the party queen of community gardens. Apart from thriving organic fruit and veg and stunning flower beds, there's a host of activities, including fermentation workshops, herbal tea making and produce shows. There are also regular volunteering sessions, where you can get your hands dirty and learn from the pros.
Discover more of London's green bits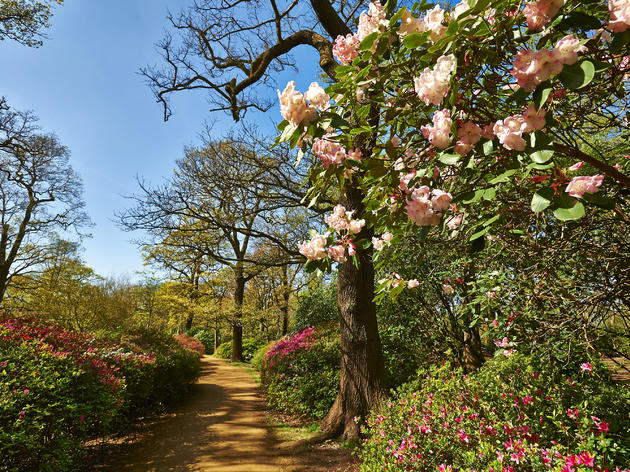 Keep clear of the crowds and away from car horns with our pick of gardens that you won't find growing in the guidebooks
Did you know that London is home to around 900,000 street trees? Paul Wood, author of the blog London's Street Trees, picks nine of his faves.