So what is it?
It's… well it's an indoor market in Walthamstow. But it was the 650-seat Crown Cinema until 1955, before being turned into a space for traders. What's the story? It had a big revamp in 2012 and has a colourful entrance painted like a big top. It's built around a horseshoe corridor, with 30 different collectors and antique sellers in snug units. Crates of vinyl, rails of sparkling cabaret outfits and stray enamel pots spill out into the corridors, so you have to edge your way through like a spy.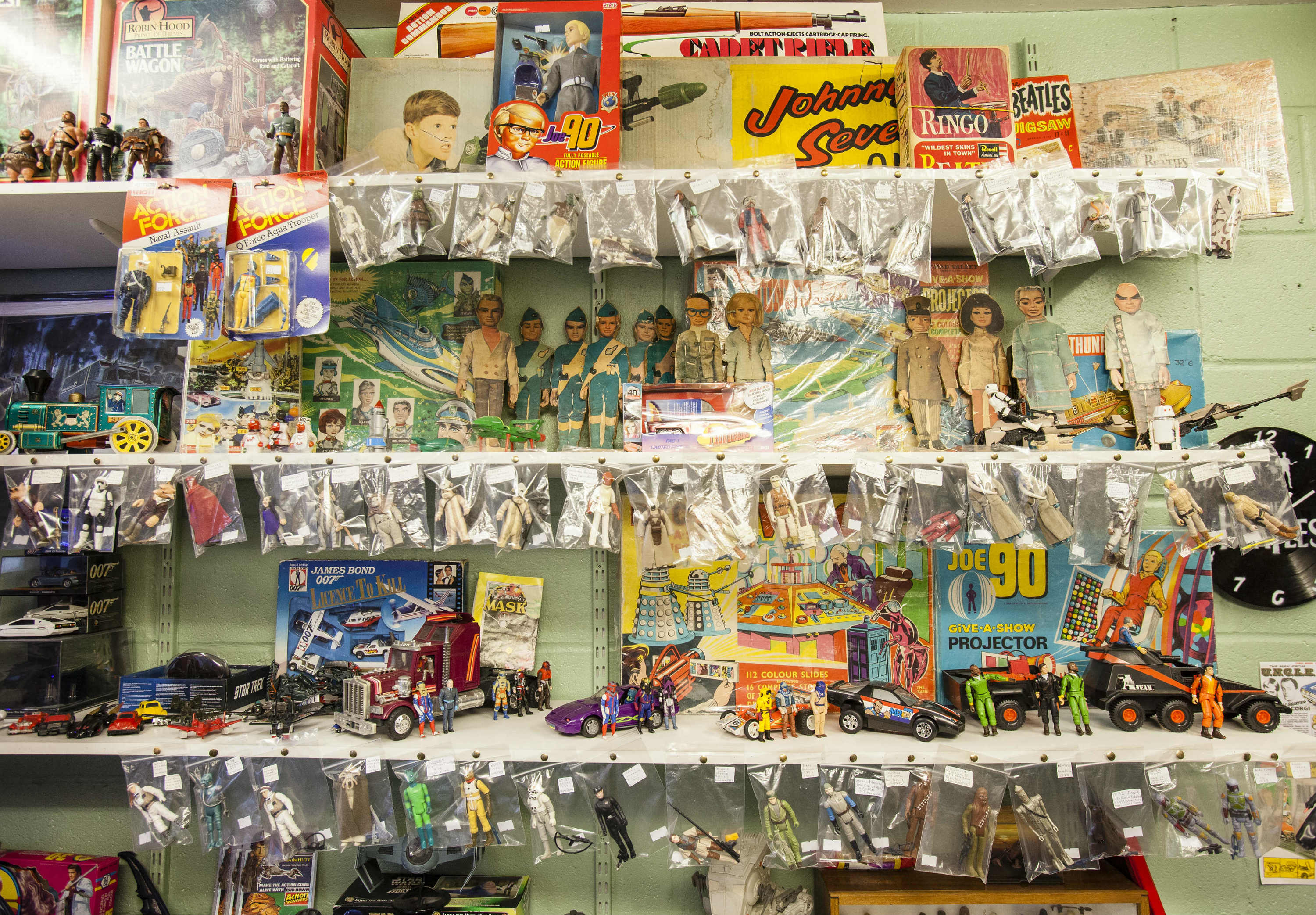 Sounds lovely. But what can I buy there?
You could easily leave with a bag full of books and board games for under £5. But it's not all car-booty bric-à-brac. Gigi's Dressing Room has couture gowns hanging off the walls. Jimmy Mack Vintage deals in 'This Is England'-style Ben Shermans and dogeared Photoplay Film Annuals. And then there's Martin's Toys and Memorabilia for all your Dinky car and Dragnet cap gun needs.
Is there food? Tell me there's food.
Three words: Homies on Donkeys. The best tacos in E17. Okay, so there aren't many places to get tacos in E17. But it is gooood. Trust us. And look out for Sweet Lovin, a confection cavern where plastic jars sit row-on-row – the kind where apple drops emerge in a jagged ball of boiled sugar.
Check out our London market guide.