London's best street food markets and food halls
Find street eats at every corner with this list of London's best markets and halls for grub on the go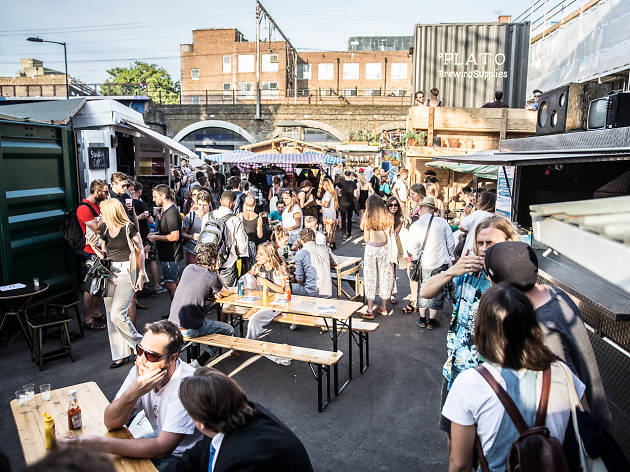 You can barely swing a tote bag without hitting an artisanal street food stall or provenance-first farmers market in London these days. They're everywhere. To make traversing them a bit easier, we've collated food-focussed markets and food halls old and new (that is, where ready-to-eat food is available) into the city best and the still-notable rest. Whether it's a quick coffee, lunch-on-the-go or a perch down dinner you're after, you'll find it here.
We're not picking favourites, but Kerb's Camden Market site is pretty hot stuff at the mo. Get a whirlwind tour of its best eats (as of October 2017), here: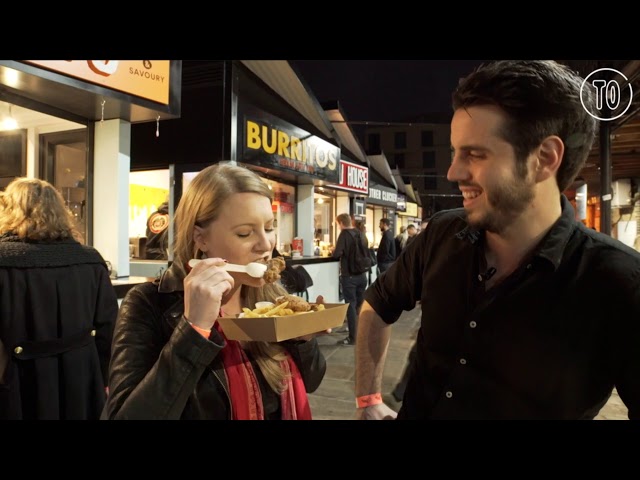 London's best street food markets and food halls
More street food markets and food halls in London
Fancy more fab street food?
If you're a huge food fan but don't have the disposable cash to get stuffed in London's best restaurants, then street food is your saviour. Here's the best of it
Read more
Sponsored listing
Prime Burger St Pancras
This once-roaming burger stall was clearly keen to lay down some roots – not only is it now in situ here at St Pancras station, there's a second branch over at Euston, too. They could, of course, just love train stations. It's mostly about the burgers here, with their patties made with prime cuts from the forequarter and rib of Charolais, Limousin, Hereford and Angus cattle. Options range from the simple (the 'original' is just beef, tomato, lettuce, onion and house ketchup) to the busy (the 'bad boy' features two patties, double cheese, bacon, onion strings, lettuce, ketchup and gherkins). Veggie options also feature, as well as kids' meals, breakfasts, shakes and coffee.
Venue says: "Brilliant food for busy people on the move. Burgers are served in eight minutes or less, or you get your money back. Guaranteed."