London's best street food markets and food halls
Find street eats at every corner with this list of London's best markets and halls for grub on the go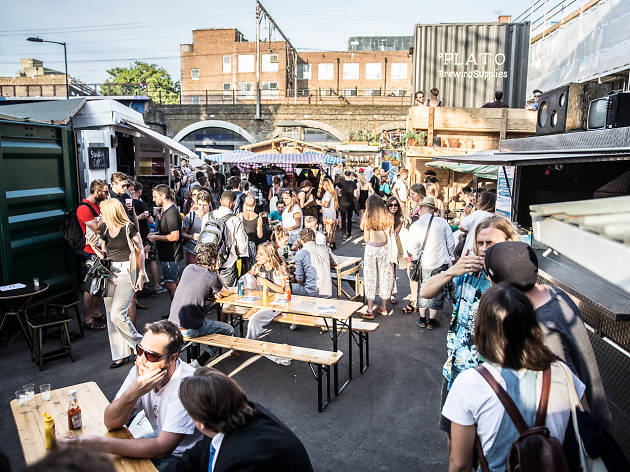 You can barely swing a tote bag without hitting an artisanal street food stall or provenance-first farmers market in London these days. They're everywhere. To make traversing them a bit easier, we've collated food-focussed markets and food halls old and new (that is, where ready-to-eat food is available) into the city best and the still-notable rest. Whether it's a quick coffee, lunch-on-the-go or a perch down dinner you're after, you'll find it here.
We're not picking favourites, but Soho's got a new vegan market, every Saturday at Rupert Street. Check out our video below: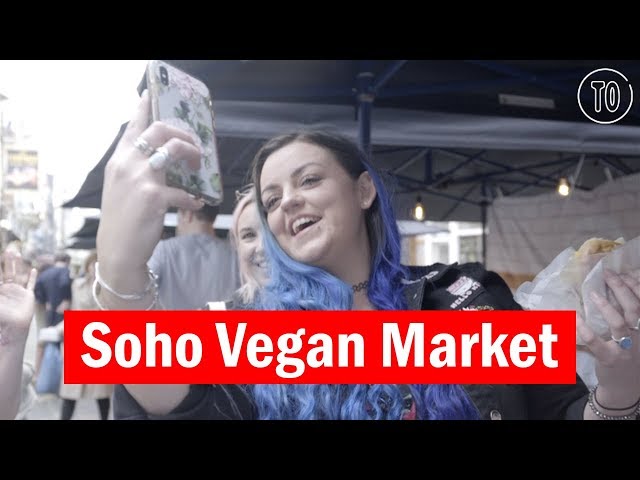 London's best street food markets and food halls
More street food markets and food halls in London
Fancy more fab street food?
If you're a huge food fan but don't have the disposable cash to get stuffed in London's best restaurants, then street food is your saviour. Here's the best of it
Read more
Sponsored listing
BaoziInn Romilly Street
Please note, the review below relates to Bashan – the venue's previous name. Time Out Food editors, Jan 2018. The warren of distressed hutong rooms and twanging music might make patrons of this Hunanese eaterie feel like extras in Kill Bill. Posters celebrate Mao's paeans to chilli-fuelled revolution – ironic, we hope, but it's hard to tell when the service tends to the authentically brusque. Unfortunately, the kitchen seems to have rested on its laurels of late, and prices have crept higher. The once-famously fiery dishes have been toned down for non-Chinese (who account for a decided minority of diners), so it's worth a word with staff if you're after genuine western Chinese heat. Otherwise, stick to dishes displaying the double chilli icon. The most fun and expensive choice on the menu is the whole sea bass in red chilli, de-boned at your table should you wish and served in a big bowl of broth – ideally soaked up by a second serving of noodles. Pork dumplings were tasty if unremarkable; green chilli-stuffed shrimp looked great but lacked pungency. Beancurd puffs were crunchy-sticky goodness. The kitchen also produces a serviceable General Tso's chicken, for more mainstream tastes. Ba Shan is much more enjoyable and civilised than many local competitors; it's still popular too, so reservations are highly recommended.  
Venue says: "📣25% off on Ala Carte Menu. Nothern China and Sichuan Street Food/Tapas. Best Dumpling in London From Timeout 2017, signature DanDan Noodle"